A £33million transformation has been revealed for Ashton bus station, following the influx of cash from the Greater Manchester Growth Deal.
Tameside Council plan a complete rebuild of the current station and will move it closer to the new Metrolink tram stop and teaming up with the redesigned train station to form a 'transport hub' by the end of 2017.
The funding will come from central Government's £450million investment in the region to boost transport links and job opportunities for Mancunians.
Tameside Council Executive Leader Kieran Quinn praised the new plans and said: "This is great news for everyone in Tameside as it means we are at the forefront of the key regional infrastructure projects earmarked as part of the Greater Manchester Growth Deal.
"This plan has been around for some time so being one of the successful areas to get this funding ensures Tameside does not miss out as this Government starts to release vital resources for major infrastructure schemes, helping to bring economic spend to the county."
However, one Tameside resident suggested that government funds are better spent on cleaning up the high street than on public transport.
@TamesideCouncil the majority of town centres in Tameside are derelict & need a good clean up & you spend £33million on a bus station.

— Kev Taylor (@rydal11) July 8, 2014
The Greater Manchester Growth Deal, announced yesterday by the city's Local Enterprise Partnership, will also see Stockport town centre handed a transport interchange revamp.
In addition, the region will see 12 new Metrolink trams, investment in the Life Science industry and reformed public services.
The deal brings together local, national and private funding for projects highlighted as part of the Greater Manchester Growth and Reform Plan.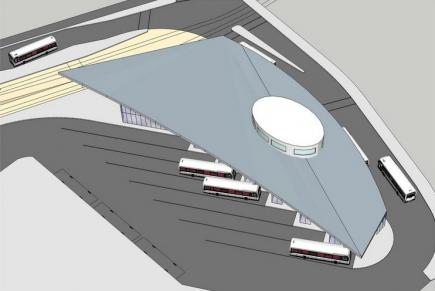 TRANSFORMATION: Plans for 'transport hub' 
By 2021, it has been estimated that the scheme will create at least 5,000 jobs as well as handing 75,000 people new skills and generating up to £80million in private and public investment.
The Greater Manchester Growth Deal is part of a £12billion long-term programme to revitalise local economies.
Main image courtesy of Mikey via Flickr, with thanks.