Manchester City have submitted a planning application to lay down a memorial outside their Etihad stadium.
The mural will be placed on Commonwealth Way outside the ground and with tiles emblazoned with lyrics from the club song saying 'Blue Moon – You Saw Me Standing Alone'.
There will also be ground lighting leading the way to the stadium for fans to follow on their way to supporting the Blues as part of a 'fans' naming opportunity' that will mark the start of a new footbridge.
Currently in the consultation process, a final decision is expected on the application on August 14 – two days before Manuel Pellegrini's men begin their Premier League title defence with a trip to Newcastle United.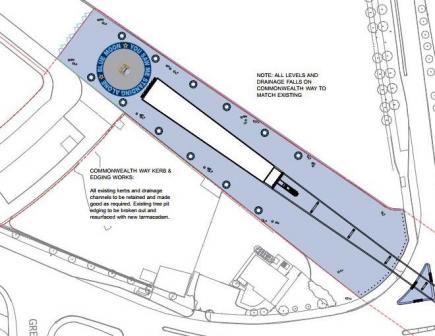 MEMORIAL: Manchester City submit plans for mural
The memorial is the latest construction work taking place at The Etihad as two-time title winners City aim to build a club to rival global giants like Bayern Munich, Real Madrid and even neighbours Manchester United.
The stadium, which the Blues inherited after the 2002 Commonwealth Games, is set to become the second biggest in the land with a stream of expansions planned.
Manchester City Council also confirmed that City's planning application to add up 14,500 extra seats to the Etihad had been granted back in February.
The Etihad currently holds 47,670 seats, some way short of United's Old Trafford home which holds nearly 76,000.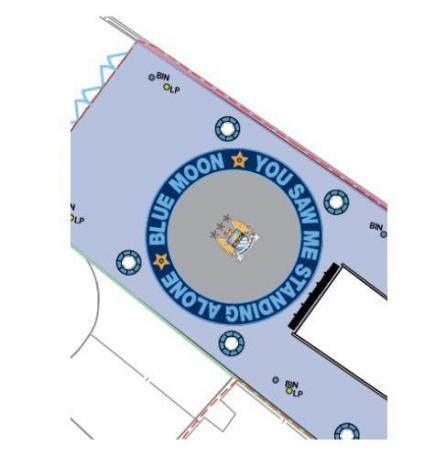 BLUE MOON! Manchester City's iconic lyrics
With the addition of three rows pitchside next season, the size of the ground will increase to more than 55,000.
A further 6,000 seats will be added later, to be completed in time for the start of the 2015/16 season and taking City's capacity to 61,000, which would currently be the second biggest in the division.
This comes after City spent the last six years, since they won the football lottery when Sheikh Mansour made them billionaires overnight in 2008, building a football dynasty to rival Barcelona.
The club even followed the blueprint of the Catalan giants' La Masia academy by building pitches for the youth squads in the shadow of The Etihad on the Sportcity site.
Featured picture courtesy of Mikey (Gene Hunt) with thanks