A Manchester man has been sentenced for the rape of a 14-year-old girl, following an investigation in which the victim and leading officer were threatened with rape via text messages from another man.
Andrew Armstrong, 33, of Mossdale Road, Manchester, had pleaded guilty to one count of rape and was sentenced at Manchester Crown Court to six years in jail and ordered to sign the sex offenders register for life.
On the morning that Armstrong entered his plea, 12 May 2015, the victim and the GMP officer leading the investigation were sent a text message from an unknown number.
It contained a picture of an erect penis and a threat that both the victim and the police officer would be raped by the sender if she gave evidence. 
Detective Constable Rachel Wood, lead investigator, said: "Even on the morning of Armstrong's plea, both the victim and myself were subjected to vile sexual threats.
"So it is even more testament to the courage and bravery of this woman that she did not back down in the face of such disgusting threats and as a result, Armstrong has been convicted of his appalling crime."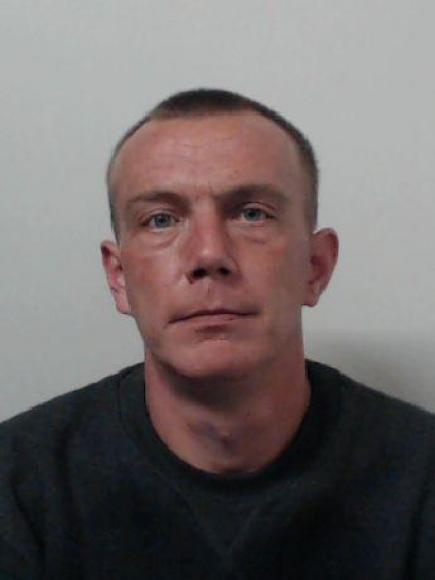 VILE: Armstrong's victim and the leading officer were subjected to 'disgusting' sexual threats from an unknown number throughout his trial
An investigation into this matter is currently on-going and another man, aged 59, has been arrested and bailed in connection with these inquiries.
The rape took place in 2001, and the victim reported to police that she had been raped, but when a file of evidence was passed to the Crown Prosecution Service in 2002 no action was taken.
The victim suffered in silence until 2013 when she contacted Greater Manchester Police about what had happened and a fresh investigation was launched.  
DC Rachel Wood said: "This is one of the most harrowing cases I have ever dealt with during my years as a police officer.
"This woman has not only suffered for years knowing she had been a victim of rape, but has also had to suffer the further torment of being ostracised from her family who refused to believe her when she had the courage to speak up.
"At a time when she needed the most help and support, those closest to her turned their backs on her. 
"It was only in 2013 when I began a thorough investigation into Armstrong's years of abuse that she finally felt someone was listening."
 DC Wood also spoke of the victim's bravery in enduring years on silence before seeing justice.
She said: "She has told me that the abuse she suffered at the hands of Armstrong ruined her life, to the point where she is paranoid the same thing will happen to her own children.
"I can only hope that today, knowing her bravery has resulted in Armstrong being sent to prison for a long time, she can now finally start to rebuild her life in the knowledge that the police and the courts did believe her and Armstrong is behind bars."
If you or someone you know has been raped or sexually assaulted, you can call Greater Manchester Police on 101.
Alternatively people can refer themselves to St Mary's Sexual Assault Referral Centre on 0161 276 6515.