Scientists have partnered with an all-girls school to break down societal misconceptions surrounding careers in science technology, engineering and mathematics (STEM) for this year's British Science Week.
Alderley Park Lighthouse Laboratory, which conducts testing for Covid19, have partnered with Levenshulme High School, arranging a series of events which aim to gain wider gender representation in STEM subjects.
The partnership means students will attend a live-streamed talk with Dr Simone Haworth from the Medicines Discovery Catapult (MDC), who has over 30 years experience in life sciences.
Dr Simone said: "When I first started sixth form, I had no idea how to follow the path to find the right career for me."
"It must be really daunting for students to start thinking about their career pathway whilst in the midst of a global pandemic, in addition to having to overcome deep-rooted societal prejudices and misconceptions when pursuing a career that they could excel in."
Dr Simone has had various roles within her medical speciality which spanned over a dozen countries and three continents, from working in Sudan during a civil war, to helping fight the pandemic back in the UK.
"I really hope the session with the students will not only demonstrate the dedicated hard work that goes on behind the scenes in a Covid testing lab, but also dispel any misconceptions about what they might think scientists 'look like'."
Head of Science at Levenshulme High School, Mark Simpkins, hopes that this year's British Science Week will help to overcome the misconceptions of diversity within the sciences.
Mr Simpkins said: "We're really excited about the partnership with the team at Alderley Park for British Science Week.
"It'll be incredibly useful for the students to hear from Simone, to understand how a scientist with a similar background to them got to where she is now. Not just someone with an interesting and varied scientific career – but also one who is on the frontline of the pandemic delivering work with nationwide ramifications."
While perceptions of a career in science may come with a lack of diversity, and fears of a male centric industry, the Covid19 pandemic has highlighted the important contributions made by scientists of both genders.
The pandemic has also generated an abundance of career opportunities for students who want careers in the diagnostics industry.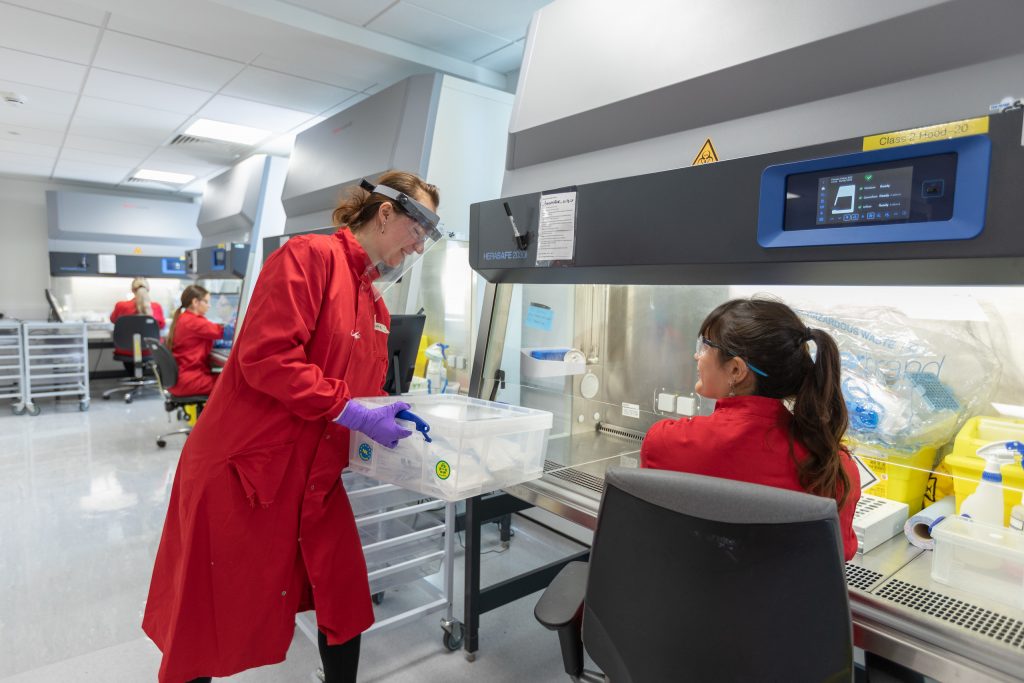 Ms Aamina Ali, a recent Biomedical Science graduate who now works alongside Dr Simone said: "If I had any advice to those entering the industry, it'd be to truly throw yourself into the sector."
"I'd suggest [students] ignore the stereotypes that it might not be for them, or that it's male-dominated.
"It would be excellent to give more girls and women greater resolve to keep the industry going in the right direction, and we'll need youngsters just like them to truly realise that and pursue their passions."
According to Unesco Institute for Statistics (UIS), women make up fewer than 30 percent of scientific researchers worldwide.
However, progress is being made, especially in the life sciences industry where women make up 49 percent of the total workforce.
Dr Simone added: "The whole sector needs to work together to address unconscious biases and equality imbalances to ensure there aren't any barriers to entry for the next generation of scientists."