A family from Manchester is raising money so their daughter can complete a special 'bucket list' of things she wants to see – before a genetic condition makes her go blind.
Little Molly Bent, 6, was born with perfect eyesight but a year ago she was diagnosed with a degenerative eye disease – and doctors say it is only a matter of time before she loses her vision.
Now Molly's parents Chris and Eve Bent are racing against the clock to try and create as many memories as possible for their little girl by taking her to visit museums, zoos, the theatre and a butterfly house.
They are also raising funds to take the whole family to Disneyland so Molly can meet all of her favourite Disney princesses.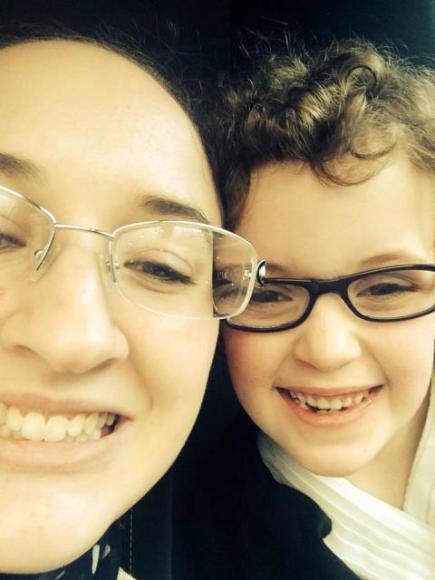 HAPPY: The pair have been to museums, zoos, the theatre and a butterfly house
Stay-at-home-mum Eve, 26, from Blackley, Manchester said: "We just want to help her create as many magical memories as we possibly can.
"As parents it is heartbreaking for us because Molly does get upset and asks a lot of questions, but she is so bright and she loves the world around her.
"Molly has a list as long as her arm of things she wants to see. She wants to visit London, Australia and Egypt to see the pyramids.
"I know I won't be able to give her half of that but I can try."
In her early years Molly could see perfectly, but as the youngster started school, Eve noticed she was struggling to see her homework and watch her favourite programmes on TV.
Opticians prescribed the little girl with glasses, but Eve and Chris, who are also parents to Charlotte, 5, and Samuel, 2, watched as Molly's sight continued to deteriorate.
After 18 months of tests Molly was diagnosed with Retinitis Pigmentosa, a genetic condition that Eve's brother Chris also suffers from.
Eve, whose 27-year old husband is a civil servant, added: "Although my brother has the condition and several uncles have had it, I never thought Molly could have inherited it because we were always told that only boys could get it.
"When we got the diagnosis it was a big shock. We don't know exactly when Molly will go blind but it feels as though her sight deteriorates every time we go to the opticians.
"She now can't see out of the sides of her eyes and recently she told us that everybody standing far away looks like 'fuzzy teddy bears.'
"Molly also has night blindness, so she can hardly see in low lights and she falls over quite a lot. She has ended up in hospital after falling over."
Molly's parents are now desperately trying to give their daughter some special memories before her sight is lost completely.
"Ever since we got the diagnosis we have been trying to raise funds to create special memories for Molly to have when she does lose her sight.
"We have taken her to the zoo, a butterfly house in Lancaster and to the Manchester Museum to see Egyptian mummies and the dinosaurs."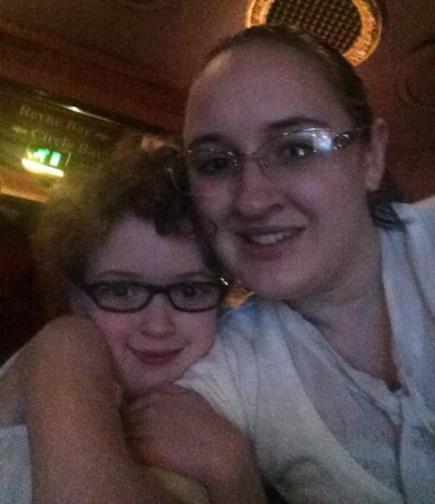 THANKS FOR THE MEMORIES: Molly is hoping to go to Disneyland
 
As the condition is hereditary, Eve's two youngest children Charlotte and Samuel are also being tested to see if they may be affected by Retinitis Pigmentosa.
Eve said: "Charlotte and Samuel get tested every three to six months to check for signs. There is still a chance that I could have three blind children and that terrifies me.
"Charlotte is brilliant with Molly on our walks to and from school. She warns Molly when there is a wheelie bin, a stick or lamp post in her way. It makes me very proud."
Molly will eventually learn to read braille and have white stick training to help her cope when she loses her sight, but for now her parents are focusing on helping her cherish the world around her.
To donate to Molly's memories, visit the Bent family's fundraising page here.
Story via Cavendish Press.
Images courtesy of Facebook, with thanks.