In Salford, the population size has increased by 15.4%, from around 233,900 in 2011 to 269,900 in 2021. This is higher than the overall increase for England, according to the recently published 2021 census the Office for National Statistics (ONS).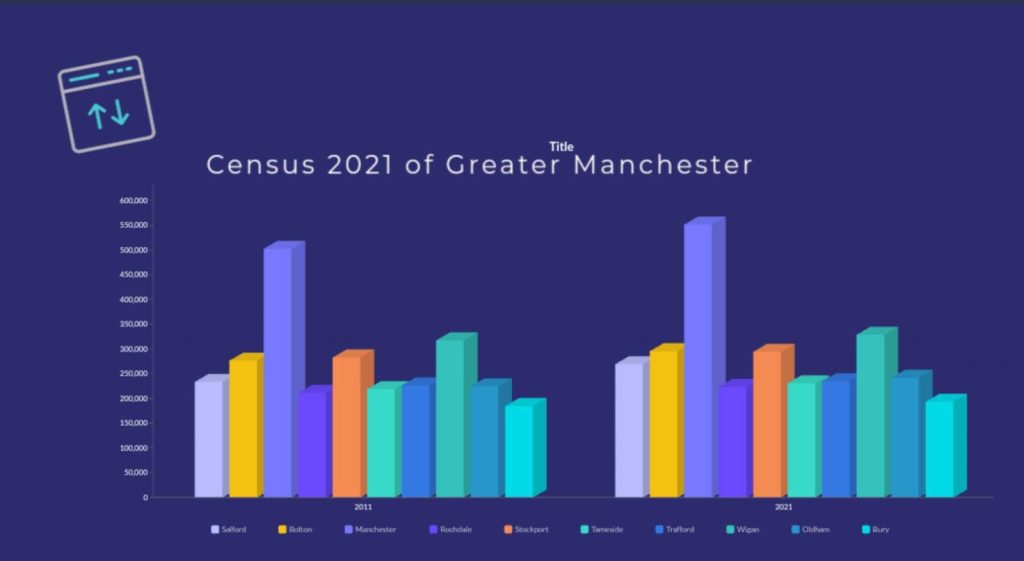 The census tracks population sizes across England and Wales. Salford's population increase is higher than the increase for the North West.
In the last 10 years, Salford has moved up 12 places and now ranks 59th for total population out of 309 local authority areas in England.
The city of Salford covers 37 square miles and the five districts of Salford, Eccles, Worsley, Irlam and Cadishead, and Swinton and Pendlebury. The city attracts young professionals from across the country. They are attracted by good value for housing/renting, green spaces and an appealing waterfront area dotted with restaurants and bars.
Lorna Newton, an IT professional, moved to Salford three years ago and enjoys her evening walks along the Quays after work. She said, "What I really like about living here is that though it is busy but is still quite nice and quiet compared to Manchester. Though there are more and more flats being built here, there are more cycles lanes being added and more trees that are being planted."
Salford Quays has good public transport connections with central Manchester with regular tram services. Batchov Baptista moved to a new built apartment in Salford a year ago. "I like the location because it is so conveniently located. Salford Quays is a beautiful place to go and I enjoy my evening walks there."
Though, the 21-year-old data analyst enjoys what Salford has to offer including the restaurants, he has encountered a few problems with moving into a new built flat. "The residents have problems with parking, packages getting stolen and slow responses to maintenance issues", he said.
The census takes place across the UK every 10 years and provides the most accurate estimate of all the people and households in the country. ONS has said that more data from the 2021 census for England and Wales will be published in stages over the next two years.
Main photo: Martin Sylvester from Nottingham, UK, CC BY 2.0 https://creativecommons.org/licenses/by/2.0, via Wikimedia Commons