Mancunians have always – rightly – hailed the hipster-centric Northern Quarter, and the level of pride directed towards the student centric Southern Quarter, labeled the student capital of the North, knows no bounds.
Now though, locals are being asked to show some affection and celebrate the opening of the brand new kissing quarter.
Launched to tie-in with the seasonal loving time that is Christmas, the Kissing Quarter – based at Manchester's historic and newly re-launched Corn Exchange building – is a location designed for Mancunians to show how much they love and care about each other this holiday season.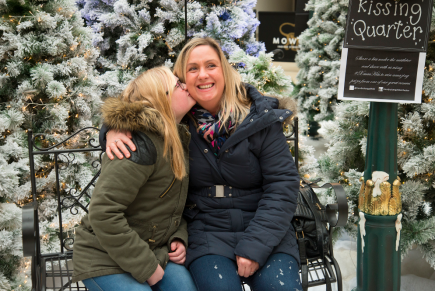 SEASONAL LOVING: Corn Exchange welcomes the kissing quarter
The installation is based inside the atrium at the Corn Exchange and features a series of comfortable benches, festive trees and, naturally, an abundance of sprigs of mistletoe.
The exchange has just been launched, following a £30m refurbishment as Manchester's premier dining destination.
Corn Exchange spokesman Mark Schofield said:  "We wanted people to have somewhere nice, where they could come, take the weight off their feet while they're out shopping and give their loved ones a Christmas kiss to show them how much they love them.
"The Kissing Quarter needed no instructions, when we installed our festive pop-up, we had people sharing some festive feeling almost immediately."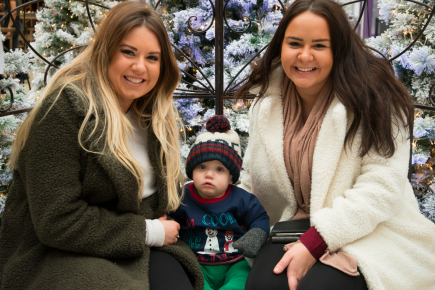 FESTIVE POP-UP: Mr Schofield hailed the Exchange's 'Edwardian setting'
Mr Schofield believes that the Edwardian architecture of the Corn Exchange fits perfectly with the birth of kissing under the mistletoe in the same time period.
"The current Corn Exchange building is Edwardian so it is fitting that we're bringing the two together at Christmas," he said.
Shoppers and others who do give or receive kisses under the mistletoe inside the Kissing Quarter are being encouraged to share their kisses using the hashtag #xmaskiss for a chance to win prizes from the Corn Exchange venues.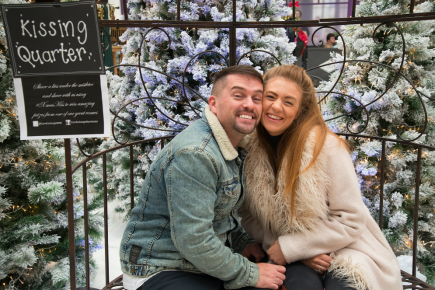 MISTLETOE: People are being encouraged to share digital kisses – as well as real ones