Like millions of teenagers across the country, former Cheadle and Marple Sixth Form student Nathan Cousins had to make the difficult decision on whether to persue a university education or to find a full time job.  
With very little guidance from his school and college career advisers, Nathan took it upon himself to explore his future options.
Little did he know that a year later he would be working as a digital executive at a leading communications company in Manchester.
Today, Greater Manchester boasts 97,500 active businesses.
With George Osborne's vision to evolve Manchester into one of the five 'Northern powerhouses', the city is well on its way to becoming a worldwide destination for science, technology and business.
However, experts believe that businesses are not doing enough to utilise the region's young future workforce to prepare for the city's potential economic influence.
With hopes to become one of the world's top ten digital cities by 2020, only 8% of businesses in Greater Manchester opened their doors to 16-18 year-old digital apprentices in 2014.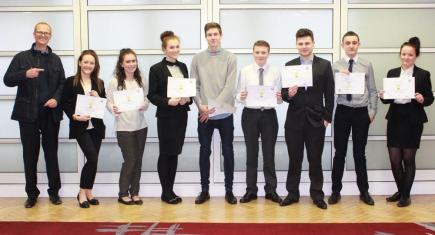 KEY TO THE FUTURE? A handful of successful apprentices
Alison Bagnall, managing director at the Apprentice Academy, explained to MM that Manchester wants to become a 'recognised global centre' for science and tech by 2020 as part of National Apprenticeship Week.
"Greater Manchester's economy is getting stronger and you can see the city is prospering – it is the fastest growing economy outside London," she said.
"However you can also see there is a skills shortage rising. We're going to have the work harder but there are not enough of the people with the right skills.
"Apprenticeships are going to be huge no matter which political party is elected."
Alison explained why she thought it was important for business to really make the most of young school leavers in the workplace wanting to develop their careers.
She said: "Businesses need to think: How can I get them [apprentices] to learn as much about my business as possible?
"Who can I get them to spend time with so there can be a transfer of skills between employee and apprentice?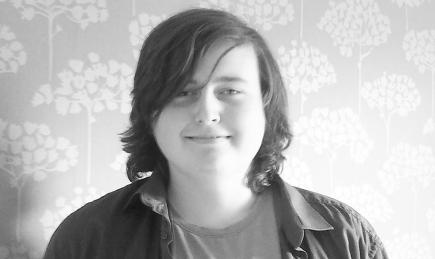 BUDDING APPRENTICE: Nathan, 19, is now a Digital Executive
"How can I stretch and challenge them to really see what they're capable of and max their productivity but really invest in them?"
As the May elections loom, both David Cameron and Ed Milliband have promised to shake up the apprenticeship system by increasing funding, providing more young people with the opportunity to embark on various schemes.
In October 2014, Tory leader Cameron pledged to use £1billion in welfare spending cuts to fund three million new apprenticeships by 2020 in his bid to 'abolish' youth unemployment.
The Labour Party also claimed that they would develop an extra 80,000 apprenticeships per year in England by the end of the next parliament.
Labour leader Miliband also promised to introduce the 'civil service apprenticeship scheme', where companies bidding for large government contacts would be obliged to offer apprenticeship places in their companies.
This week, Deputy Prime Minister Nick Clegg marked National Apprenticeship Week by urging more young people and business from various sectors to take advantage of the various benefits apprenticeships offer.
Alison explained that although the politicians that are driving changes to the way young people are integrated into the professional workplace, it's time that more businesses stepped up to the apprenticeship plate.
She said: "Without businesses creating opportunities we can't have apprenticeships.
"In Greater Manchester last year, only 495 16 to 18-year-olds started a digital apprenticeship and 138 started a creative apprenticeship.
"So you can see there is an adoption going on but it's not enough – the numbers are way too small.
"We need to massively incubate talent from the ground up in Manchester to insure it has the skills it needs for the future."
However Nathan Cousins, who started his apprenticeship with Smith and Smith PR, explained how a lack of information provided by his college about apprenticeship opportunities proved to be a setback.
The 19-year-old Digital Executive from Marple said: "When I was at college we did hear about the apprenticeships that were going around, but we didn't get any particular support regarding them.
"It was the Apprenticeship Academy who gave me the most support.
"When I was at college there was no support and very little information regarding apprenticeships."
 
Last year, students applying for a university place with UCAS rose by 4%, reaching its highest ever level.
 
However, with organisations like Manchester's Apprentice Academy helping more school leavers with work opportunities across the region, the route into further education is no longer as formulaic.
Alison said: "There are a lot A-level students who are seriously reconsidering their options now and questioning whether university is the right for them.
"I went to uni myself but I would recommend doing an apprenticeship first because it allows you to get in and start to gain vital work experience.
"You start to get a perspective of things when you're in the work place and you start to learn.
"I know former apprentices who have been on schemes for two years and are now on £25k+ salaries, flying all around the world and have these amazing jobs.
"It's really interesting we deal with a lot of students with high grades who are able to go to university, thinking it's the only route, but have gone out on a limb and are finding themselves really happy and enjoying their apprenticeships."
A usual working day for Nathan varies from creating info-graphics, e-books to making short animation and video content.
 
When asked whether university was still an option, Nathan explained how a degree wouldn't necessarily advance him in his line of work.
 
"The option is still there, but I don't think I would ever actually go to uni because there wouldn't be that much of a benefit.
 
"In my field it's more about having the experience behind you rather than being able to present a degree.
"I also chose not to go to university because I didn't want to sit on £40k worth of debt."
National Apprenticeship week runs from March 9 until March 13.
Images courtesy of Alison Bagnall, with thanks.