Manchester bookworms are invited to flick through the ages with the latest exhibition coming to Central Library.
The installation, created by Bristol-based manifest artist Elaine Robinson, is currently on a two-year tour of the country and will be in the library for visitors to view and interact with from tomorrow.
Turning 'ages explores our connection with the written word and promotes our relationship with books and libraries in the face of advancing technologies.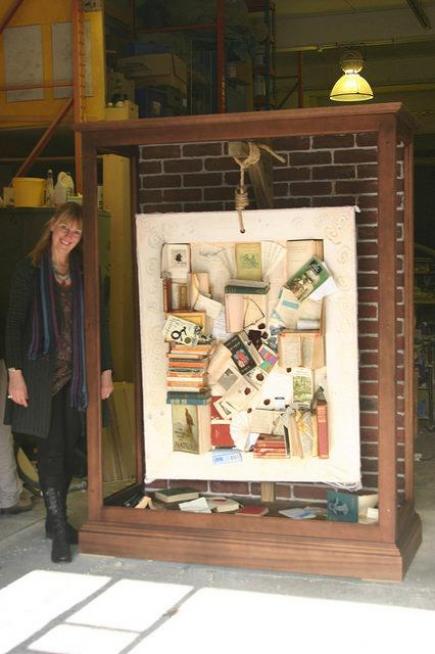 TURNING 'AGES: Bristol-based artist Elaine Robinson with her creation
Elaine said: "It is a sensitive and thought provoking work, which comments on our relationship and connection with books.
"The piece highlights the intimate and complex relationship between people, books and the everyday ephemera that is left forgotten or misplaced between their pages in the course of their owners' lives."
And the sculpture, made in 2012, has already had a great impact, inspiring writing group's to host alternative, creative voiced events.
"It acts as a catalyst for comment during the ever changing and transitional relationship between the physical book and the written word," Elaine added.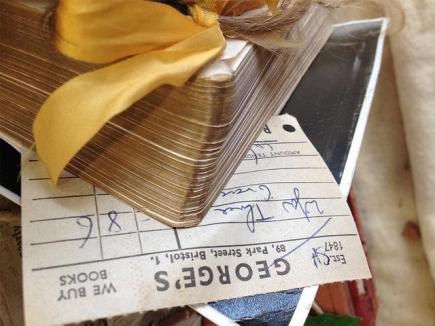 INSPIRATION: The sculpture has encouraged people to host creative voiced events
"It beautifully demonstrates that it will always be in our hearts, held dear."
As the installation tours the country, it has also taken on a time capsule role with each library leaving a token of remembrance inside it signed by all the staff.
Elaine said: "Turning 'ages has become a vehicle of connection for all the libraries – a fitting tribute for its powerful comment."
And Manchester City Council is looking forward to the new arrival.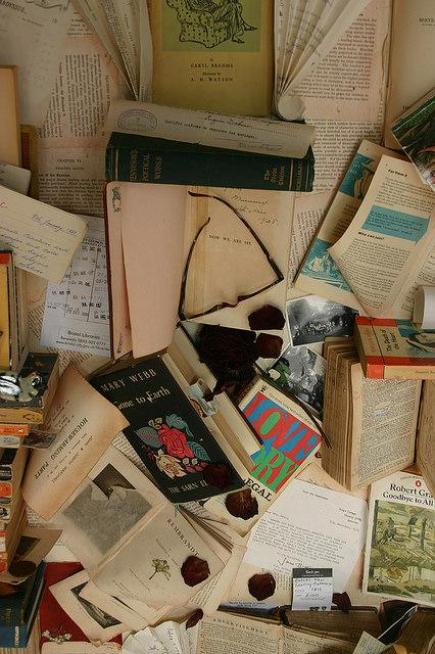 TIME CAPSULE: Each library the installation visits leaves a memento inside it
Head of Libraries, Information and Archives Neil MacInnes said: "We look forward to welcoming Elaine's installation to Central Library. 
"Turning 'ages evokes the deeply personal nature of reading and the strong bond between the reader and the written word."
To find out more about Elaine Robinson and her work, click here.