A Manchester resident has successfully topped other entrants to become one of four female finalists in PETA's Sexiest Vegan in the UK and Ireland competition for 2015.
Sixty women entered the female category, with 24-year-old Virginia Bruno making it into the top four.
The winners – one male and one female – of the competition will be announced on Monday July 20 and each treated to a one-night stay for two at the luxury boutique hotel, La Suite West, in London.
The trip will include a vegan breakfast as well as a dinner prepared by vegan Head Chef Nik Heartland at its animal-free restaurant, RAW.
People for the Ethical Treatment of Animals (PETA) Foundation is a UK-based charity dedicated to establishing and protecting the rights of all animals, arguing that 'animals are not ours to eat, wear, experiment on, use for entertainment or abuse in any other way'.
"Being compassionate is not only attractive but also good for our health, as these contestants demonstrate", said PETA's Yvonne Taylor.
"Everyone who entered this contest is already a winner because they're saving animals' lives and taking care of their own health."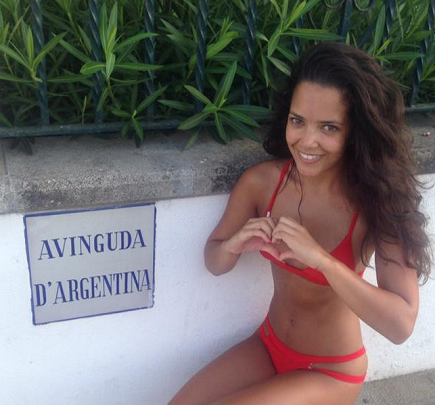 NOT JUST A PRETTY FACE: Virginia wants to use her success to educate people on veganism and vegetarianism
Virginia has been vegan for nearly a year, although she was a vegetarian for five years previously, with her new lifestyle becoming 'second nature' for her.
She also wanted to break the stereotypes around being vegan, suggesting that 'people think it might be quite dull, but it's definitely not a dull or thin world or experience to be in'.
Virginia told MM about her reaction to the competition.
She said: "Oh my God, do you know what? I laughed when they rang and told me. I couldn't believe it. I was like 'no way'.
"Never in a million years when I entered that competition did I ever think that I would have been chosen or been successful."
She also spoke of being 'embarrassed' but 'very flattered' with her success so far in the competition.
"I entered it because obviously I want to educate people on vegetarianism and veganism and things like that and I thought that it would be a good way to speak to people," she said.
"But I just genuinely didn't think I was going to get chosen. I'd almost forgotten about it and then when they rung me I was laughing; I couldn't believe it!"
If she were to be pronounced as the winner, she would look to educate other people about the vegan lifestyle.
"If I am successful and I do win, I am looking forward to like, you know, working with PETA and being like a spokesperson for veganism and vegetarianism," she added.

WELCOMING THE CHALLENGE: Virginia said she didn't find the move to veganism that tough
Talking about how difficult it had been for her to be vegan, she said: "I wouldn't say that it has been difficult at all because I welcomed the challenge quite openly.
She went vegan for the health and environmental benefits as well as for animals' sake, and she tempts people to try plant-based eating by baking for them.
"The reason that I wanted to make the change was I learnt a little bit more about like how they get eggs, where eggs come from and that type of industry," she added.
Virginia, who describes herself as a 'glass half full' kind of person, discussed the 'easy pace' approach that she took with the process which she went through in order to end up being vegan.
"I just basically did it one step at a time. I didn't go fully from being a vegetarian to being vegan. I cut out eggs first," she said.
"Then I changed from dairy to soya based products, like soya milk or almond milk. I have done it at an easy pace."
She also claimed that she is 'always learning' more about veganism, especially with regards to 'cruelty free products and things like that'.
Virginia admitted that you do naturally have to change your lifestyle, but revealed that the process may not be as difficult as some people think.
"You have to adapt your lifestyle to it.
"But to be honest, since making the change, you don't really notice anything different.  If you have already not eaten meat or fish anyway, you don't really notice it. It is all very similar."
The adjustment has also been made easier by the fact that the finalist of the Sexiest Vegan Competition also made it clear that there are 'loads of really good alternatives' to animal based products, some of which she described as 'amazing' and she 'prefers to the original'.
Despite her preferences towards food and drink, Virginia explained how she is particularly 'open-minded' and doesn't find grievance with those who don't lead the same routine.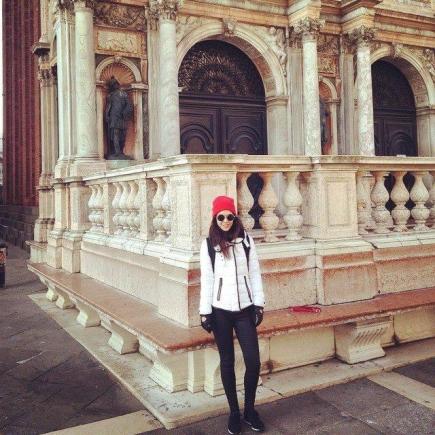 OPEN-MINDED: Virginia explained she doesn't find grievance with those who don't lead the same routine
"Most of my friends still eat meat. I'm not somebody who is put off by people eating meat around me.
"I have a few friends that are vegetarians; I do know a couple of vegans as well. Everyone is really supportive. They've never asked me the really annoying, stereotypical questions that strangers ask, like 'Why?' Or 'Where do you get your protein from?'
"I would never say to somebody what religion they should believe in. Or if they only listen to R&B music, I wouldn't tell them to listen to pop. I'm really open-minded as a person so I try to have friends that are as open-minded as me.
"I wouldn't be friends with anyone who would question why I am like this and I would never question anyone else's choices on their lifestyle."
When asked about her thoughts on clothing, particularly of leather and fur, she said: "I am quite relaxed.
"I don't wear leather or fur. I make sure that all of my makeup and body products are all cruelty free, but I don't know the ins and outs of the industry that well.
"I am still learning, so I need to educate myself on it," she admitted.
Despite widespread criticism that a vegan diet is not sufficient in providing the necessary nutrition, Virginia sought to downplay the negative connotations with being vegan.
Instead, she sought to provide some positive aspects of being vegan, using her own personal life as an example.
"I live off of a plant based diet because I eat so much fruit and veg. I always feel like I have energy," she explained.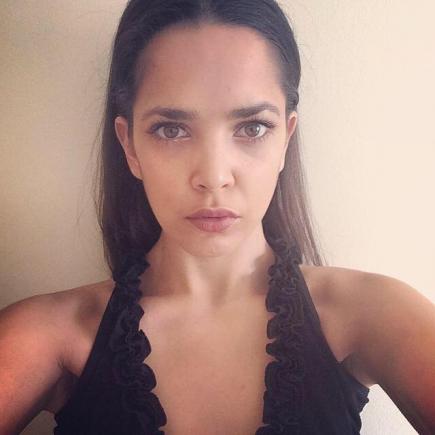 ACTIVE & HEALTHY: Virginia is currently training to become a Pilates and yoga instructor
"I never feel lethargic, I never feel bloated. Those sorts of feelings that I used to get before when I would have eaten a 'meaty meal', I would have always felt lethargic afterwards, like I needed to have a nap.
"I genuinely never feel tired until I have a bath and go to bed. I've had good energy levels."
Like a lot of people who 'follow the lifestyle religiously', Virginia leads a very active, healthy lifestyle, and she is currently looking to train to become a Pilates and yoga instructor.
She said: "At the moment, I train and I do Pilates and yoga every week. I'm saving up because there are some courses that I want to do so I can become an instructor."
In terms of giving advice to people who are considering becoming vegan or vegetarian, Virginia suggested that they should 'educate themselves' first.
"Don't do it because they feel pressurised into it. Just educate themselves on it and think about why it is that they are interested in it," she said.
"If at first you just want to be pescatarian, just do it. Then just do it one step at a time and just see [how it goes]."
She also suggested that, if you are interested, you could 'trial yourself for a month', something which she did herself.
She told MM: "I just did it for a month as a detox to cleanse my body and then I realised at the end that I didn't miss the meat so I never went back to it.
"I would never preach at anyone to do it or encourage someone to go head first into it. Even go out for a meal and order like a veggie or Vegan option and then just go from there," she suggested."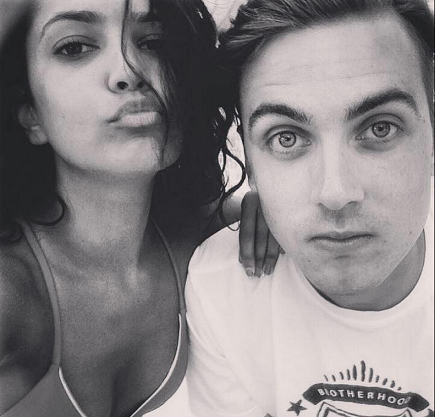 DO IT YOURSELF: To take the plunge and become vegan, Virginia said only you could drive such a change
Although several celebrities are now vegan, such as Ellie Goulding and Natalie Portman, Virginia made it clear that the only person that should inspire you to become vegan should be yourself.
"If you want to be a vegetarian, a vegan or a pescatarian, you have to do it for yourself – whether it's health or environmental reasons," she added.
"It's good to know that other [famous] people are doing it, but it's better to know that your friends are doing it, or like people that you bump into on a night out and you can both be like 'Oh, I'm a vegan!'
"You can talk about it and share real life experiences."
You can see photographs and biographies of all the belles and beaux selected as finalists as well as voting for the UK's next Sexiest Vegan here.
Voting on the finalists to help PETA determine whom it should choose as the winners will run from July 6-17.
Winners will be chosen by PETA based on several factors, including vote count, and will be announced on 20 July. See the full contest details here. 
All images courtesy of Facebook, with thanks.