Tiger King and The Last Dance have dominated Netflix charts over the past 13 weeks, while Disney Plus enjoyed a successful launch in the UK picking up over 50 million global subscribers since its launch in November.
However, not all media services have benefited from lockdown as podcast downloads initially dropped on both sides of the Atlantic Ocean.
Data from Statista show that the percentage of respondents who had listened to any podcast during the first month of lockdown for the UK and US sat at 18% and 33% respectively which is down 3% for UK and 2% for the US when the same survey was carried out in 2019.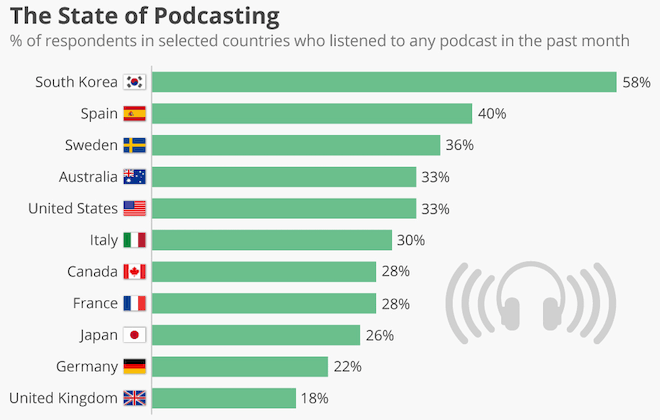 Hosts of What The Pho Travel Podcast Nick and Amy Thompson also run a management business called ANT Podcast Management with most of their business coming from the US.
"It's quite interesting working with a lot of US clients," said Mr Thompson. "That's where our business is because it is a much bigger industry out there so it's like looking at what our future is going to be.
"They are a year or two ahead of us in terms of them being so popular, so it is really cool working with clients out there.
"It's also nice to be in a country where the industry is still getting started so we can get in at the start and be experts from the beginning."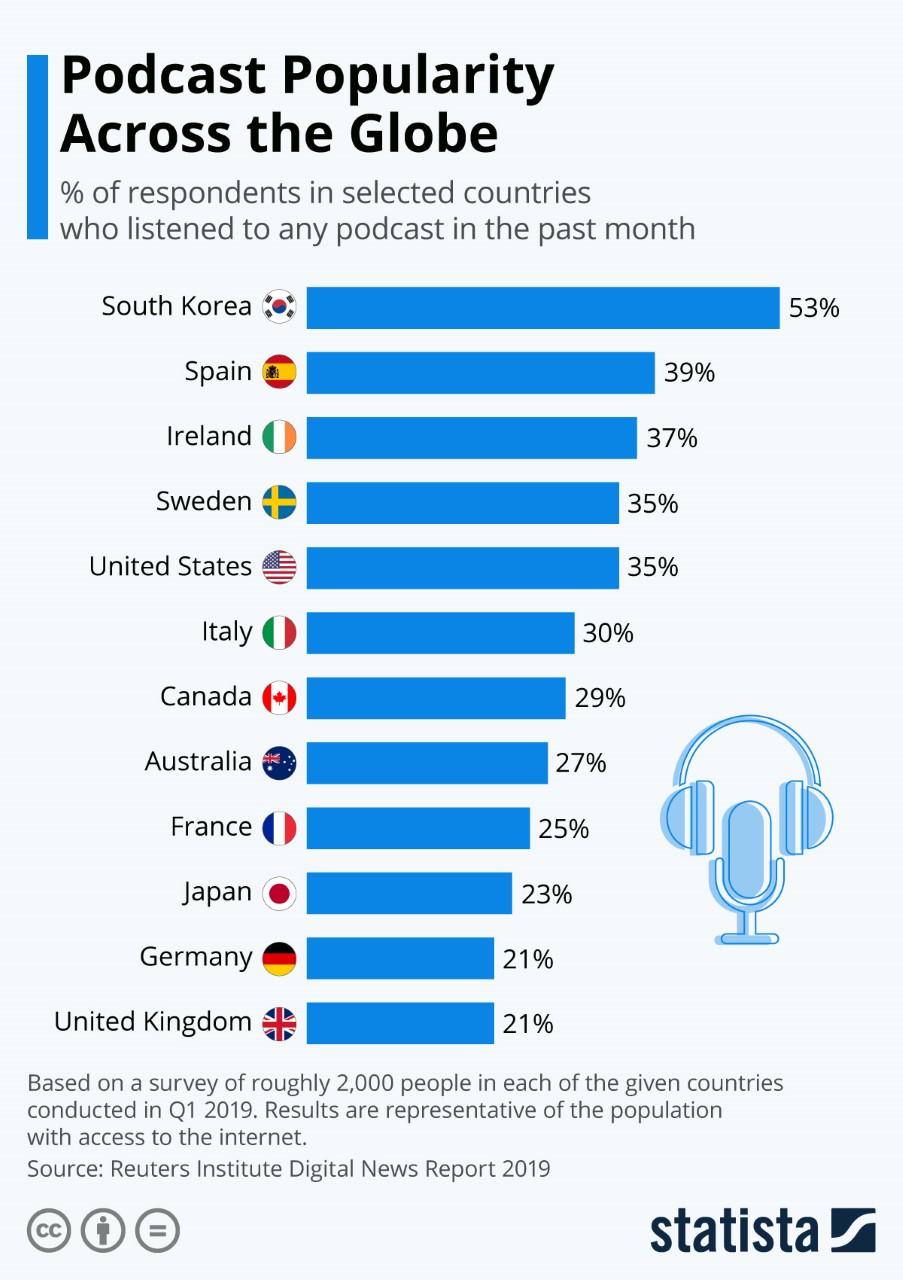 The Manchester-based duo started What The Pho Travel Podcast in 2015, achieving more than 143,000 downloads. They recently returned from a 14-month trip where they visited 19 countries but have revealed that their figures dropped at the start of lockdown.
"Ultimately I think everyone's numbers are down a little bit," said Amy. "It's not been too dramatic, but I think that is down to a person's routine.
"For example, before our big trip I had my own car so I would listen to a lot of radio and podcasts. That's where I liked to listen to audio but I'm not now as we have no use for a car living in Manchester.
"I think a lot of people are out of their routines which is bringing down the numbers, but then equally I think people who are bored are finding podcasts, so it is levelling out."
As the country begins to find its feet and get the economy rolling again as lockdown measures continue to be lifted Nick believes the numbers will rise as people adapt to their change in routine and a new normal.
He said: "The good thing with podcasts is you can do something else at the same time.
"You can do housework, the dishes, ironing, cleaning, whereas with a video you have to sit down and watch it so that is where I think the advantage with podcasts at the minute.
"I think as people find new routines they will start listening again."