The public reaction in the wake of the fire that decimated Manchester Dogs' Home has been 'overwhelming', Greater Manchester Police have said – as donations top £700,000.
More than 150 dogs were rescued from the centre as hundreds of people arrived at the scene of the fire last night on Moss Bank Road in Harpurhey to offer aid.
Cheshire Dogs' Home, in Warrington, has taken in the dogs after the suspected arson attack but no plans have yet been announced about the future of the dogs.
The number of dogs initially confirmed to have died in the fire was 43, but that figure is believed to be closer to 60 after several more died overnight.
Detective Inspector Neil Jones from GMP confirmed to MM that the incident is being treated as an arson case, but police have no idea about motive yet.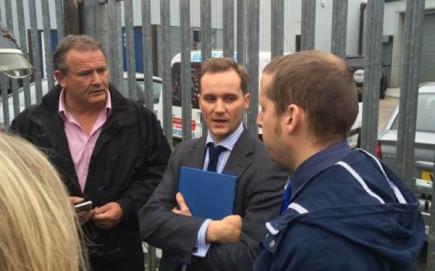 OVERWHELMED: The public have come out in force to support the home
"The public reaction has been overwhelming," he said. "The staff are understandably clearly very traumatised.
"People have been calling GMP to donate, but please can we ask that people donate through the Just Giving page."
Officers arrested a 15-year-old boy around an hour after incident. He said the police are not ruling out any further suspects.
A joint investigation has now been launched between GMP and Manchester Fire to determine how the fire started.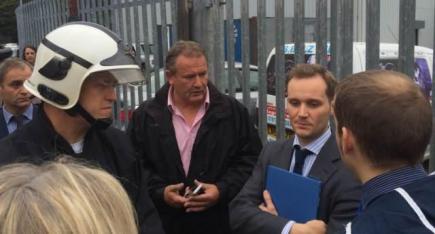 BRAVE: Paul Duggan said the public could have risked their lives
Paul Duggan, Station Manager from Greater Manchester Fire and Rescue confirmed to MM that structural damage had been caused to one building in particular, and that the fire service was unsure where the fire started at the moment.
"Around 30 firefighters were called to tackle the fire that involved a complex building at the dogs' home," he said.
"Crews did a fantastic job in tackling the fire and rescued a number of dogs.
"The Local community attempted to help before fire service got there which was very charitable but also very dangerous.
"People could have been risking their lives."