The ultimate dining experience for your family's difficult little eaters is opening this half term.
Parents who find themselves tearing their hair out trying to get their kids to eat more than just jam sandwiches at meal times are being invited to try the Play-Doh Restaurant of Imagination in London.
Families will be able to create pretend Play-Doh meals using the brand's new Busy Chef's Restaurant play set and watch them be transformed into real-life meals for the whole family.
The one-day pop-up has been inspired by research which shows eight out of 10 parents struggle with fussy eaters every day.
A third of families find mealtimes 'stressful' but over half say their children put up less of a fuss when they're involved in choosing what they eat.
During half-term, kids will be able to decide what's for lunch as they create fantastical meals out of Play-Doh.
These colourful creations will then be taken by real-life chefs and made into edible and nutritious meals on-site, in a bid to battle the beige.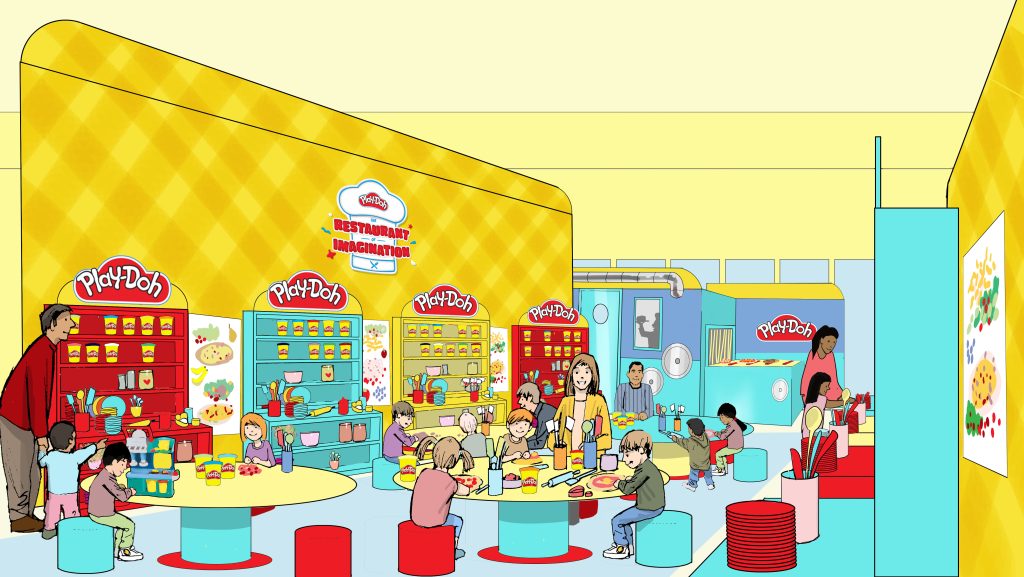 The Censuswide study, which involved more than 1,000 parents of children aged up to 13, found that one in three parents are exhausted by 'stressful' and 'frustrating' mealtimes.
They try all the old tricks from threatening to withhold dessert (41%) and even the classic airplane move (26%) to entice their littles to eat up.
Half of those surveyed (50%) admitted that their child's picky eating tendencies can be so challenging that puts them off from eating out at restaurants.
And 74 percent of parents wish they could inspire their kids to eat a more exciting and varied diet and try new food, the new research shows.
Over half (53%) of parents found that getting their kids involved in helping to choose what's on the menu meant that their children were less picky, while nearly a third (32%) stated that involving kids in the preparation process helped.
Of the foods that parents most struggle to convince their kids to eat, Brussels sprouts (45%), mushrooms (43%), and spinach (35%) were the least popular, whilst pizza (40%), pasta (30%) and the traditional Sunday roast (28%) stand tall as family favourite meals among those surveyed.
Other bugbears include having to cook different meals for different family members (31%), tantrums at the dinner table (20%), and having to juggle food prep whilst keeping a watchful eye on the kids (20%).
The Play-Doh Restaurant of Imagination will be open for one day only on Friday October 27 in London. Booking is free and opens from today, with limited spaces available here https://playdohrestaurantofimagination.eventbrite.co.uk
Images: Play-Doh/Cover Images