Budding Manchester screen actors will have the opportunity to be taught by the best, as an established Yorkshire-based acting school expands into the city this month.
Yorkshire Academy of Film & Television Acting (YAFTA)'s growth reflects a movement in the industry away from the traditional London bias, which typically sees actors having to regularly commute down south for castings and roles.
YAFTA, which was founded in 2013 by businesswoman and actress Charlotte Armitage, has seen ex-students of its Northern-based classes star in the likes of Coronation Street, Emmerdale and Doctors.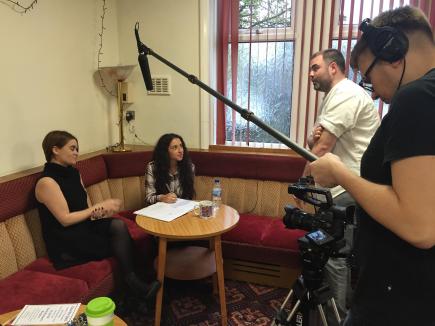 ACTING LESSONS: More opportunities are being given to students up North
Charlotte told MM: "I don't feel that people should have to move to London to learn to act.
"The opportunities should not all be in London, I feel that they also need to be up here and we like to think that we are bringing those opportunities to our students.
"We have some of the big casting directors coming to us specifically looking for talent so that shows that these kinds of people are venturing much further afield."
YAFTA offers its students training from actors with professional screen experience, as well as academically-grounded degrees in their subject from world-famous schools.
These schools include London Academy of Music and Dramatic Art (LAMDA) and the Royal Academy of Dramatic Art (RADA).
The weekly classes are for children, teenagers and adults of all abilities, and are offered alongside workshops, masterclasses and agency representation.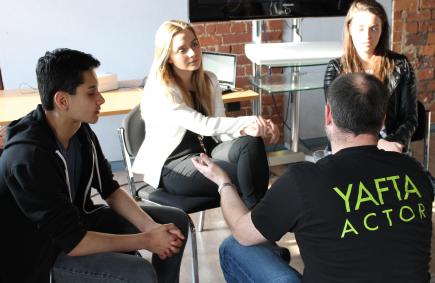 WORKSHOPS: People of all ages and abilities given the chance to develop their careers
Charlotte told MM: "I really wanted to go to an acting academy that where the tutors actually had an academic grounding in the subject area and that they knew what they were talking."
The inspiration came after time spent working in the industry and having to go down to castings on a regular basis in London; the long commute often being only for short auditions.
Those at YAFTA believe that the increasing presence of the North in the film and television industry is beneficial to the standard of material available to the viewing public.
"Film and TV is representative of the population and the population is made up of people from all different backgrounds and all different ages and sizes and races," Charlotte said.
"I think it's really important to get a cross-section of our culture into our classes to learn to act."
The new Manchester classes are held on Tuesday evenings from January 19 at Chorlton High School – Specialist Arts College.
Bookings can be made by visiting www.yafta.co.uk or calling 01134 555 011.