A UK-first walk-through smoke screen is at the Manchester Arndale to help 'Make Smoking History'.
Aligning with national No Smoking Day on March 14, the interactive projection made by 'dry' fog will display stop-smoking messages opposite Next from March 12-16.
The Make Smoking History campaign set up the screen to act as a reminder that just 10 years ago you could smoke in any public place, including shopping centres.
The Mayor-backed campaign was launched on February 12 to help make Greater Manchester the first city region to be smoke-free in a decade.
Campaign advocates called History Makers are also at hand to chat and provide advice about smoking.
Ey up #GreaterManchester! #HistoryMakersGM will be in the Arndale @manarndale all week. Come and have a chat and join the biggest conversation on tobacco harm in our city region. https://t.co/BlL5YTlZCL #MakeHistoryGM pic.twitter.com/DJr1lf8nu0

— History Makers GM (@HistoryMakersGM) March 13, 2018
Sarah Price, Director of Population Health for the Greater Manchester Health and Social Care Partnership, thinks the screen is a great idea.
"Creating an installation like the one in the Manchester Arndale can encourage Greater Manchester to take note of the opportunity we have to Make Smoking History.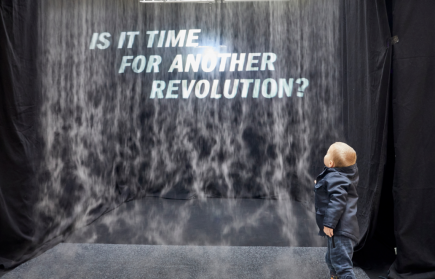 GIVE UP: The Mayor-backed initiative is seeking to make Manchester the first smoke-free city region in a decade
"Tobacco harm is something we can and will end by working together with our residents and communities."
A total of 72% of Greater Manchester smokers actively want to quit smoking while 11% are not even considering trying.
Dave Gorner, an ex-smoker and advocate of the campaign, said: "It's crazy to think that over a decade ago you could smoke in shopping centres, and this smoke screen is a really innovative way to highlight that."
The Rochdale resident also urged visitors to fill in the History Makers survey which will help the authorities decide how best to protect and improve health in Greater Manchester.
"If you pop along to see it this week, make sure you have your say and complete the survey about what else we can do to Make Smoking History in Greater Manchester," he requested.
Mancunians can also complete the History Makers survey online at www.historymakersgm.co.uk until April 30.