A Bolton trampolining teen star is using crowdfunding to keep his Olympic dream alive – as his mum looks for £2,000 to send him to Florida.
Alex Bradshaw, 14, is hoping to make it to the sport's biggest stage in six years' time, but needs the funds to go to next month's Trampolining and Tumbling World Age Group Competition in the US.
And mum Catherine Bradshaw has already had to fork out £1,000 so the teenager could compete for Team GB in Portugal last month and keep him on the road to Tokyo.
"It an ongoing thing from now on because he is at international level," Catherine, 42, told MM.
"It is a massive stretch on our finances. As we are on our own, any financial help we can get is brilliant.
"We have had to find £3,500 since Alex has started his new international career and his sister is off to university at the moment too so it has been a stretch."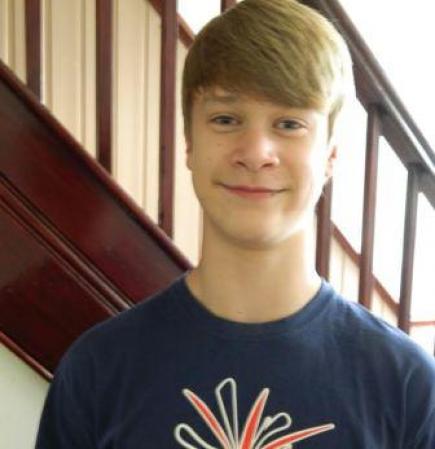 RISING STAR: The 2016 Olympics in Rio is in Alex's sights
Trampolining is a self-funded sport, pushing parents' wallets to the limit as their children begin to show promise and the potential to reach senior level.
Apart from a small contribution from the local council, the money for Thornleigh Salesian College pupil Alex, who has been trampolining since the age of five, to compete has to be found from wherever they can.
So far, £685 has been raised of the £2,000 goal with a week to go and Asda worker Catherine and her husband Ian, 48, who works at bakers Warburton's, are hoping they will just jump over their target in time.
"We only found he was going last Saturday and I got it going on Sunday night," she said.
"We get a £150 grant from Bolton Council but that just gets swallowed up because we are going into the thousands of pounds you need for training, travelling and accommodation.
"He went to Lilleshall [in Shropshire] last weekend for training – that is another £50 cost."
Alex, who trains at the City of Salford Trampoline Club, represented his country for the first time at the Loule Cup held in Portugal last month – finishing sixth out of the 31 in his age group.
A couple of weeks later, he clinched the British Elite Champion crown in the 15-16 boys category, after competing at the national level for four years, and has eyes set firmly on the Olympics.
But his international career must be funded somehow and his next stop will be at the Ocean Centre in Daytona Beach, Florida from November 13-16 if the crowdfunding bid hits the target.
Catherine said: "We realise that once they get to senior level they get more options for funding but it is really difficult for younger children.
"It's always going to be tough but when he has got such a great talent, what can you do? You just got to do what you can to get them there.
"It depends on where you live how much funding you get. With all the council cuts, it's probably one of the first things that goes."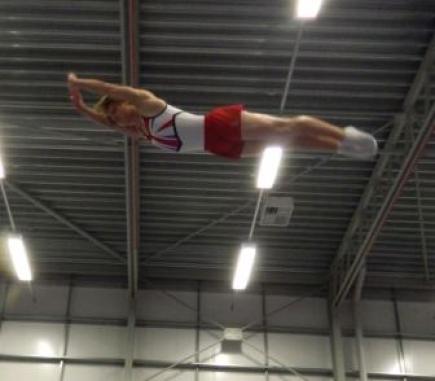 HIGH FLYER: Alex needs £2,000 to be able to make it to his next competition in Florida
British Gymnastics have identified trampolining as one of their key targets over the next four years by ensuring leisure centres use it as an income stream while reducing the 'perceived risk level'.
But that has not reduced the financial burden on parents.
With a week to go to find the funds that will push him higher in his trampolining career, Catherine admits she is not banking on receiving the cash just yet.
"I'm not confident, no. I have been quite astounded and touched by people's generosity though," she said.
"I am also grateful to his coaches Steve Moreton and Stephen Wood for all the hard work they have put in getting Alex this far."
To donate to Alex's cause, click here.