Muslims and Christians in Eccles have joined a Mosque – Church Twinning scheme as part of the UK's Interfaith Week.
The nationwide scheme aims to open a channel of communication between people from the two faiths in order to build a better understanding of beliefs and practices.
The twinning was set up by the Muslim Council of Britain and is supported by a similar project run by the Christian Muslim Forum.
Eccles Mosque is twinned with Patricroft Church in Eccles and Worsley Road Church in Swinton.
Tahir Mahmood is a volunteer at the mosque and is working with the Christian community.
He said: "This is for community groups to get to know each other and help clear up any misconceptions."
The mosque twinning is just one of the projects Mr Mahmood is involved in.
He is also the organiser of a monthly, Meet Your Muslim Neighbour event in Salford.
"I try to keep the events non-religious focused and keep the atmosphere social, offering tea and coffee."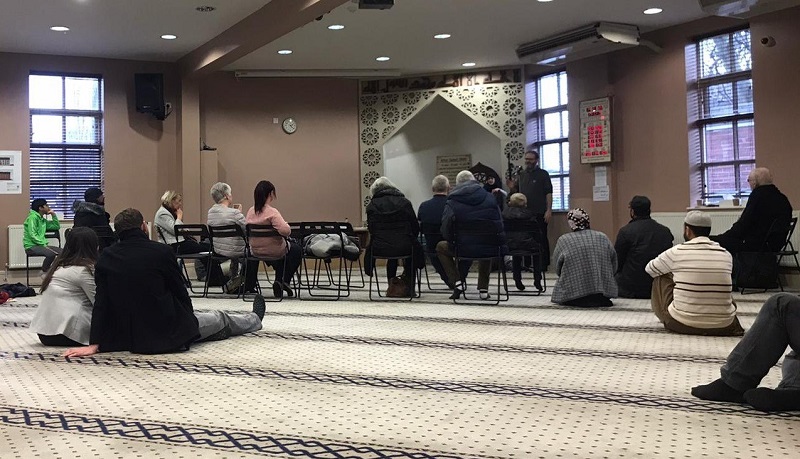 Rev. Ruth Watson at the United Reformed Church works across both churches involved in the project.
She said: "Just because we are from different faiths doesn't mean we are different, and can't talk to each other to raise awareness of each other and talk about the easy subjects and the difficult subjects.
"99 percent of both Muslims and Christian can get along, they just need to talk to each other."
Rev. Watson said it's been a positive project but has been difficult to set up a meeting for logistical reasons.
She also hopes to get more young people onboard.
The twinning scheme in Eccles currently exists as a virtual group on WhatsApp, but Rev. Watson and Mr Mahmood both said that they plan to hold more events once logistics allow.
The scheme is set to be expanded to other mosques and churches next year.
Interfaith week is an annual event run by the Interfaith Network for the UK.
More information can be found here
Main photo credit: Rev Ruth Watson