"Forever loved" read the words emblazoned on the wall at Old Trafford. It was a fitting tribute as Manchester turned out in force to remember a historic player and a much-missed man.
Sir Bobby Charlton's legacy is synonymous with the club he represented for so many years and not even a gloomy, blustery day dampened by Storm Debi could stop hordes of fans lining the streets to pay their respects.
At least 1500 people gathered at the foot of the famous United Trinity statue, under photos from across Charlton's storied career, to applaud the funeral cortège. Hundreds if not thousands more, from as far afield as Hong Kong and spanning several generations, lined its route.
Charlton was not just footballing royalty, with a long list of achievements including being the only English player to feature at four FIFA World Cups.
He was perhaps equally well known for the sporting values he embodied: his humility, dignity and love of the game. In a career lasting more than 20 years he was never sent off and only booked twice.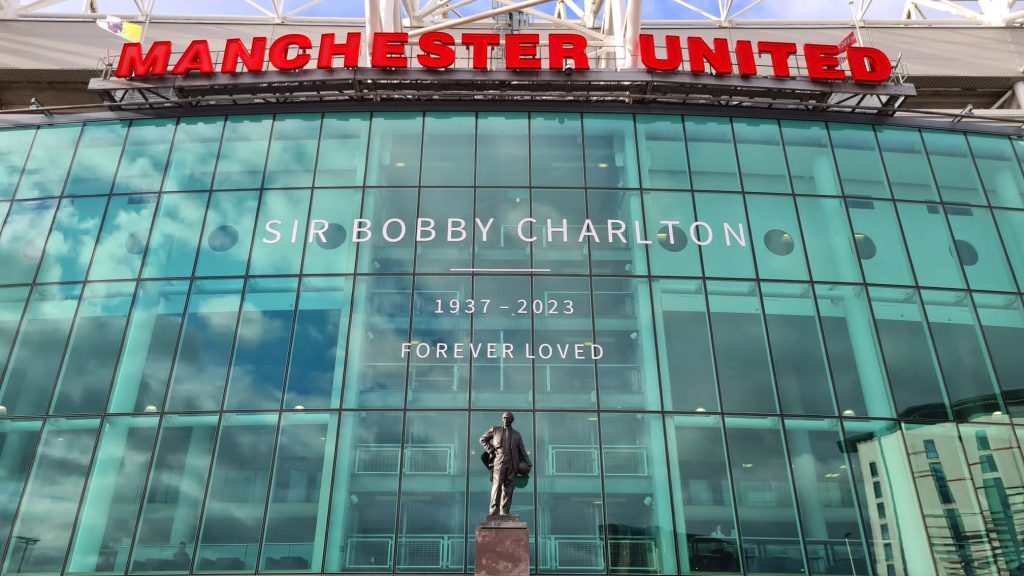 Frank Worsley, 72, came from Bolton to pay his respects.
He said: "He treated everybody the same. That's what United is all about. It's a big family."
A guard of honour featuring Manchester United's Under-18 and Under-21 Academy teams met the cortège at Old Trafford – players who were born long after Sir Bobby's retirement but looked up to him as a club hero.
From a very different generation is Mick Willcock, 71, who was there to watch United and Charlton win the European Cup in 1968. Like many fans he spoke of Charlton the way one would of a friend, rather than a celebrity.
He said: "Bobby was quiet, he would sign autographs in his car and then go home to his wife."
Waiting among the crowds at Old Trafford, Willcock added: "There will be a tear in my eye when I watch Bobby go past." He wouldn't be the only one.