The dust might still be settling on one of the most dramatic nights in British political history but there's still so much to talk about. 
Right here in Greater Manchester, we saw some of the biggest shocks as Boris Johnson's Conservatives took a sledgehammer to Labour's so-called 'red wall' across the North of England.
Our team of reporters were at EVERY count and have got all the reaction that matters from those who were triumphant and those who are perhaps looking for a new job. 
Click below to get your copy…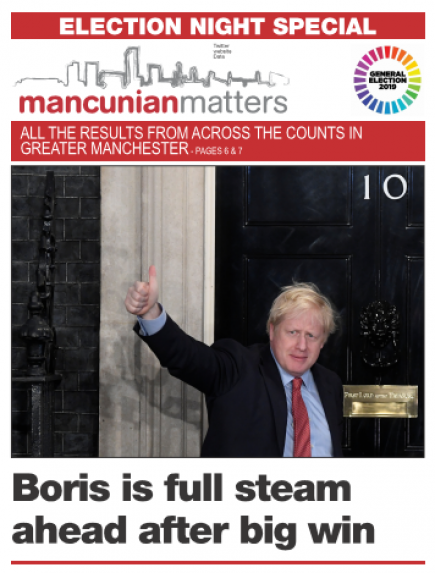 Main image courtesy of Number 10, with thanks.