A £1billion Campus Masterplan by the University of Manchester has taken its next step – by signing a deal to develop a 326-room hotel on its Oxford Road campus.
The 19-storey hotel development will make it one of the most modern campus facilities in the world.
Bruntwood, one of the UK's leading regional property firms, will develop the building under an investment deal with M&L Hospitality Group.
The hotel forms part of Bruntwood's wider redevelopment of Manchester Business School (MBS), which will adjoin a new two-storey Executive Education Centre.
This will provide a new home for the business school's corporate leadership and management programmes.
Professor Fiona Devine, Head of MBS, said: "The hotel will provide an excellent base for all our visitors from across the globe to explore Manchester and the North West, with easy access to MBS and the University.
"The new Executive Education Centre will enable us to grow our international client base of some of the world's leading businesses and public sector organisations."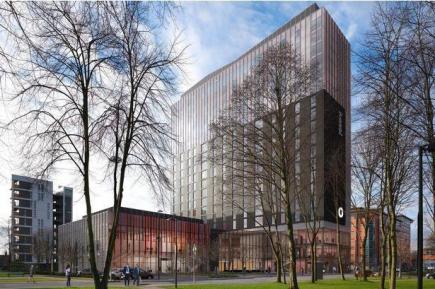 The development will create some of the most modern campus facilities in the world along the southern gateway to the city, known as the Manchester Corridor.
Chris Roberts, Bruntwood Development Director, said: "The hotel and adjoining Executive Education Centre will be a landmark development for the Corridor and a great addition to the amenities of the city's tourism and business offer."
The hotel will be designed by architects BDP and Leach Rhodes Walker and will provide high-end accommodation for visitors to the university, its business school and the wider city.
Neil Maxwell, CEO of M&L Hospitality, added: "We are always exploring investment opportunities that have the potential to deliver stable and attractive returns."
"This hotel will be a valuable campus amenity for MBS, the University and other nearby facilities, such as the Central Manchester University Hospitals, the Manchester Science Park and the many cultural assets and arts venues along the Corridor."
Cycas Hospitality will operate the hotel and Director John Wagner said: "The hotel will offer maximum choice for guests and cost-effective operating efficiencies for our partners."
Image courtesy of University of Manchester, with thanks