A volunteer-run railway is rebuilding its heritage after it suffered three acts of vandalism within a week. 
Last month, Foxfield Railway in Stoke-on-Trent was targeted by vandals who caused around £25,000 worth of damage to train units and a signal box. 
The signal box was broken into and its windows smashed, while 24 panes of glass were smashed in the Class 142 pacer.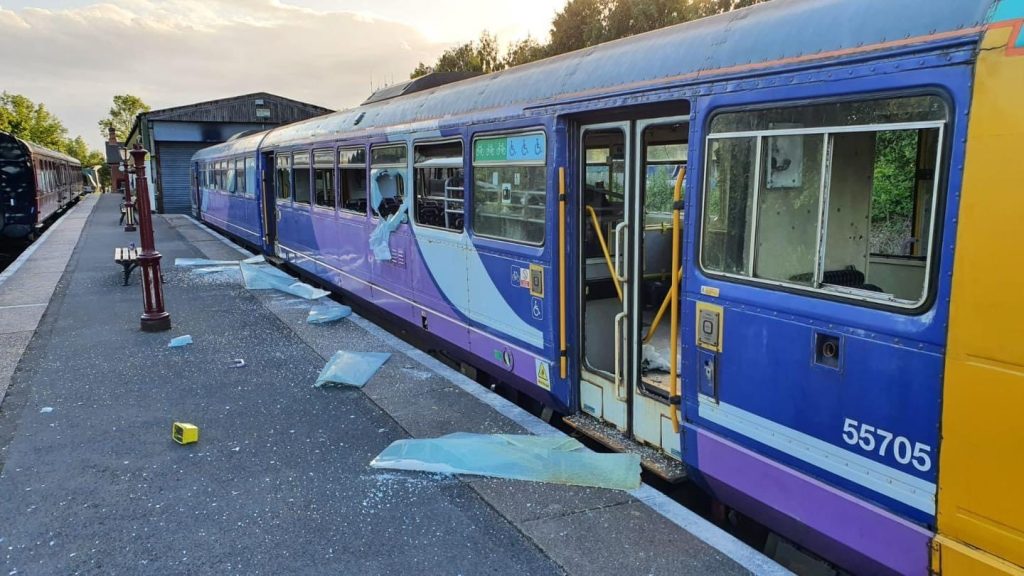 Foxfield Railway set up a JustGiving page to fund the repairs to the unit and so far £3,425 has been raised. Around £2,000-worth of equipment in donations.
A volunteer at the railway, Paul Dore, said: "We've had a local glazier come in and out of the kindness of his heart, repaired the damage to the signal box."
The train unit has been sheeted up to protect it from the weather and further damage and the windows will have to be specially ordered and replaced. 
Volunteers there work to preserve the railway that is at the heart of the local community. 
Kieron Rigby, a train enthusiast and volunteer at the railway, said: "It was heartbreaking to see the damage done but I'm really pleased with the progress we've made so far – onwards and upwards!"