It was decision day for Manchester students as A-level results were released – but national figures took a hit for the first time in more than 30 years.
Overall passes fell 0.1% to 98% and A or A* grades followed suit with 0.3% decline to 26%.
But the number of A* students also rose by 0.6% to 8.2%, while boys managed to beat girls in achieving the top marks with 8.5% to 7.9% respectively.
And Education Secretary Nicky Morgan wished students good luck this morning on Twitter as vowed to 'lift the cap on aspirations'
Good luck to all getting exam results today. Hope all your hard work has paid off & thanks to teachers & families for support #resultsday

— Nicky Morgan MP (@NickyMorgan01) August 14, 2014
And Labour MP for Salford and Eccles Hazel Blears also added her congratulations to Salford City College students.
Blears said: "I would like to congratulate all the students at Salford City College on another set of impressive A-level results.
"They have again achieved a fantastic overall pass rate of 99%, which is testament to all their hard work and the support of their teachers and parents.
"I wish them all the best of luck for the future, whether they are continuing their education or entering the world of work."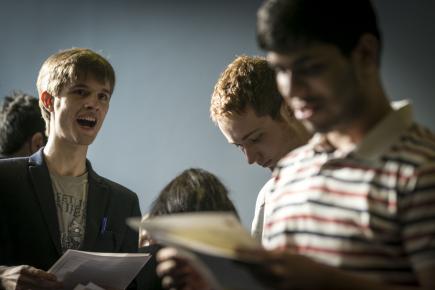 GOOD ON PAPER: Manchester Grammar students receive the news (©Chris Bull with thanks)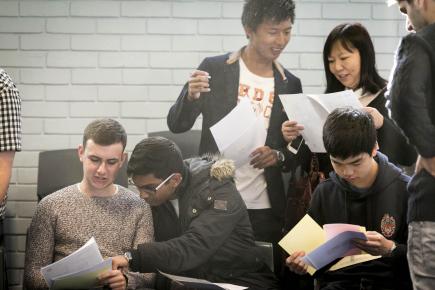 MOMENT OF TRUTH: Students have been waiting all summer for their results (©Chris Bull with thanks)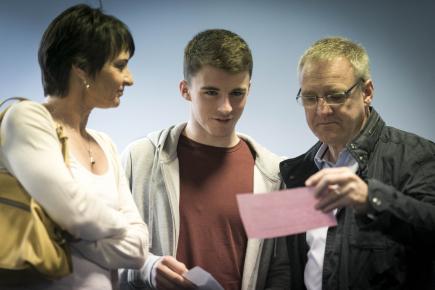 PROUD PARENTS: Students are not the only ones who have been anticipating big things (©Chris Bull with thanks)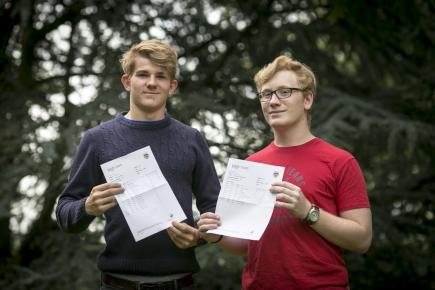 MAKING THE GRADE: Manchester Grammar students pose with pride (©Chris Bull with thanks)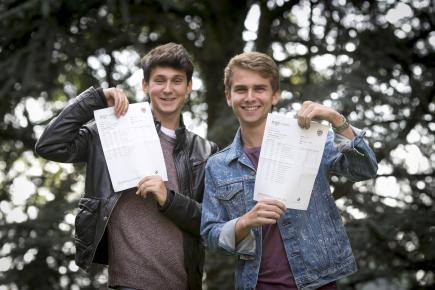 WORLD AT THEIR FEET: Thousands of students find out what their future holds today (©Chris Bull with thanks)
It is also a huge day for University bosses and Salford welcomed their own prospective students by urging them to put their own spin on the selfie craze – the #salfie.
With record university places up for grabs, institutions are fighting for students' attention and Salford have certainly turned heads with the stunt, attracting a strong response from teenagers heading to the city in September.
Unfortunately I can't compete with @thomasfoster_ but here's my #Salfie @SalfordUni #broadcastjournalism pic.twitter.com/RyvqnPd1gw

— Rachel Williams (@RachelWilliam96) August 14, 2014
@SalfordUni I guess this counts as a #Salfie while on holiday in Spain on results day! #salfordwelcome #igotin pic.twitter.com/RD4FZaGGk9

— Luke Dudley (@LukeDudley1) August 14, 2014
@SalfordUni suuuure! Is this one good enough? 😉 pic.twitter.com/Ibo6XjD7Eo

— tom (@thomasfoster_) August 14, 2014
#salfie from @salfordbizsch Great to see so many student #salfies cant wait to meet you in Sept. #SalfordAmbition pic.twitter.com/Vt10mU0V6y

— NiktoriaM (@NiktoriaM) August 14, 2014
Main image courtesy of Chris Bull with thanks, view his work here.