Manchester is a proud city. But as much as many of us are loathed to admit it, it isn't perfect.
From the glimmering streets of Spinningfields to the student digs in Fallowfield, there are pockets of poverty all over. From one corner of the city to the next, there are people curled up in doorways, longing for a roof above their heads.
This is something Ed Alun-Jones (above right) and his team are desperate to fix – but in a different way.
Instead of dropping loose change into a polystyrene cup during a night on the town, people can now fight homelessness in Manchester from their mobile phones.
How? By downloading The Dealer App – which promises big discounts in return for small (voluntary) donations.
Users simply select a venue of their choice to receive 50% off, before being asked if they'd like to put 50p of their savings towards charities fighting homelessness, like Mustard Tree.
The logic is simple. But the rewards are numerous. Every £10 raised means £160 worth of food goes to families and individuals at Mustard Tree's food club, or goes towards a fortnight of support to someone suffering mental health issues.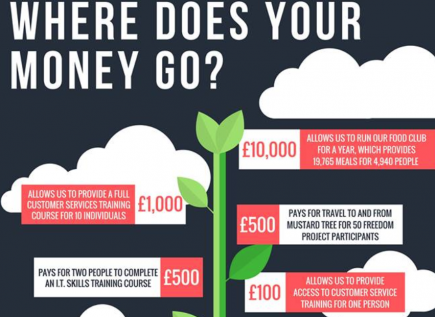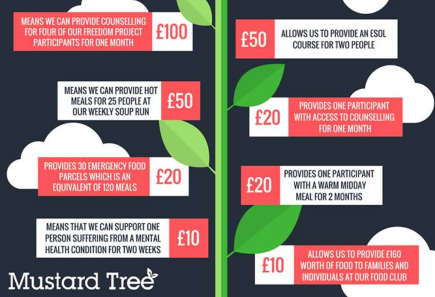 Donations are also dedicated to helping people find employment, as well as provide furniture and various other amenities.
The Dealer App is packing out venues and defeating destitution, one discount at a time, and MM spoke with Ed to learn more.
Having previously worked in a homeless shelter during his time in Oxford, the cause is close to Ed's heart – and something the people of Manchester believe in too.
"There's a big community feel here, and a huge collective will to help the homeless," Ed told MM.
"But there's also a sense of uncertainty in how to go about it. Do you give people coins on the street? What can you do to actually change things?
"That's where we come in. With our ethical discounting platform, we're giving people in Manchester a way to get behind causes they feel strongly about."
By partnering with premium vendors, The Dealer App are also driving the momentum of Manchester's thriving nightlife scene. Circulating discounts means restaurants and bars can suddenly fill their spare seats.
"There's a brilliant independent food scene in Manchester," Ed added.
"We've already signed up with 85 restaurants in the city alone, and the app is currently live in four other locations across the UK.
"It grew quicker than we thought, to be honest. The response has been incredible."
Yet, despite the astonishing uptake, Ed has no plans to slow down. His ideas for the future involve giving further clarity to charity, allowing every user to see just how much their money actually makes a difference.
A great reminder from crisis that we need everyone in to end homelessness. #everyonein.

— The Dealer App (@thedealerapp) October 10, 2017
"In time, we'd like every user to have their very own personal profile," he said.
"This way, they can track their discounts and choose their charities. The app will be able to tell them exactly where their money is going and how their donations were spent.
"Also, after surpassing the £5 mark, each user is asked to enter card details. This helps us to bypass the processing fees and ensure as much money as possible goes to charity."
So whether you're logging off your laptop later this evening, laying down your tools, or snapping your study books shut, download The Dealer App before you paint the town red.
You'll save a bundle on great grub and drinks at the best spots in town, doing your bit for those less fortunate in the process.
Download The Dealer App and find out more about their work here: https://thedealerapp.co.uk/
Image courtesy of The Dealer App via Twitter, with thanks.