Research has revealed over 45,000 Type 2 Diabetes diagnoses were missed or delayed as a result of this year's four-month nationwide lockdown.
Findings from the University of Manchester showed the lockdown, which spanned from March to July, saw reduction in diagnosis of up to 70% in England.
April saw a short term 110% increase in mortality rate in people with Type 2 Diabetes in England and a 66% increase across the rest of the UK.
Dr Matthew Carr, lead for the study from The University of Manchester said: "The high rate of COVID-19 infection since August and the second national lockdown makes our results intensely relevant."
Nikki Joule, Policy Manager at Diabetes UK, said: "These shocking results highlight the urgent need to ensure that those identified by their GP as being at high risk of developing type 2 diabetes, receive their annual screening for diabetes."
The pandemic has caused disproportionate impacts on people with diabetes, with nearly a third of all covid-related deaths occurring in people with the disease.
Type 2 diabetes accounts for around 90% of all diabetes diagnoses and causes the level of sugar in the blood to become too high.
This disease can cause symptoms such as excessive thirst and tiredness as well as serious complications in the eyes, heart and nerves.
Co-author Alison Wright, from The University of Manchester added: "This second national lockdown could have devastating consequences on the care of people with diabetes without effective planning."
Overall data from March to July showed the rate of diagnosis dropped by 46% in England, with smaller reductions of 37% across the rest of the UK.
There was also around an 80% reduction in testing and a drop in the prescribing of insulin and metformin – drugs which help to treat the disease.
The study found that these reduced rates of diagnosis and monitoring were especially evident in older people, men and people from deprived areas.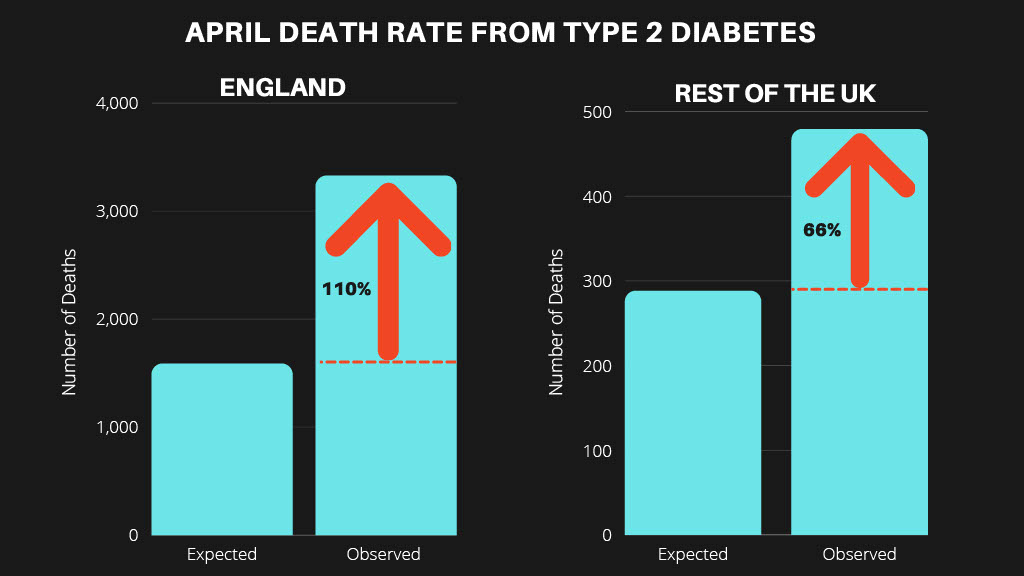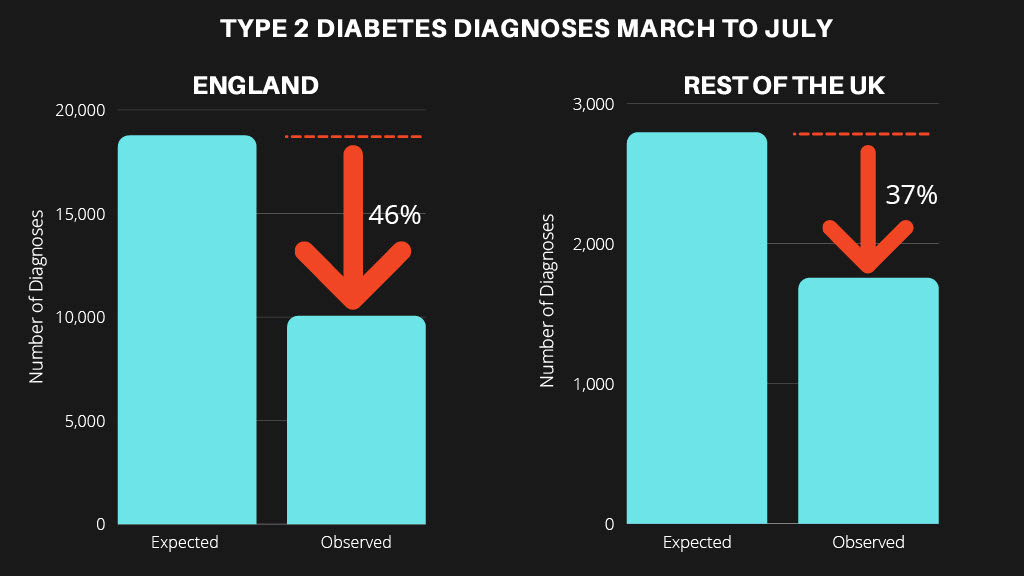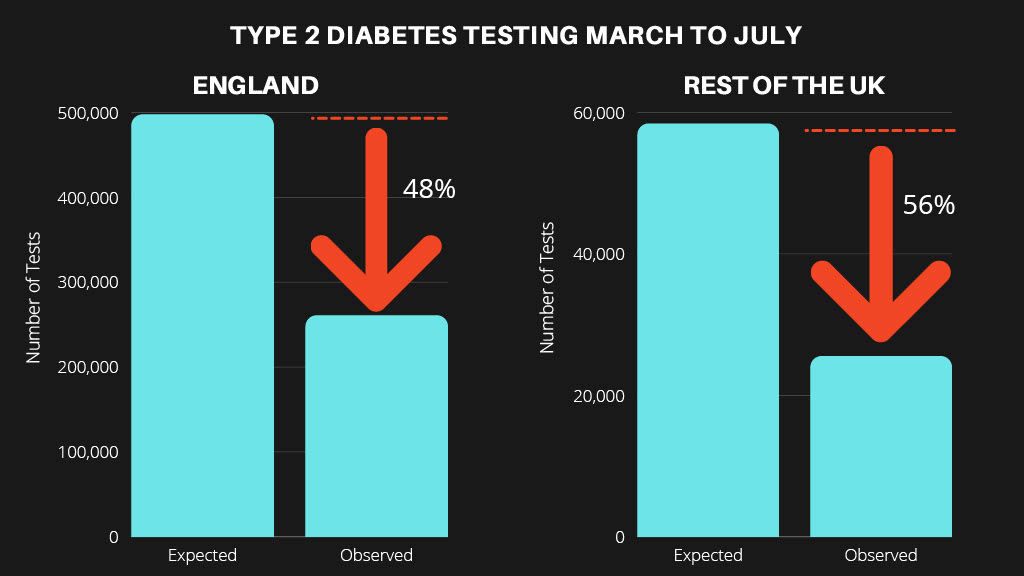 Co-author Professor Martin, from the University of Manchester said: "Healthcare services will need to manage this backlog of work, and the expected increase in the severity of diabetes brought about by delayed diagnoses."
These researchers stress that as we enter the second wave in the UK, there is an urgent need to minimise the harm done by missing Type 2 Diabetes diagnoses.
Timely diagnosis is critically important and any delays cause an increased risk of long-term complications from this disease.
The authors of this study deem these findings to be a matter of urgency, and so have made it available to the media before peer-review.
To find out your risk of type 2 diabetes, visit Diabetes UK's Know Your Risk Tool. If you're concerned that you may be at an increased risk, it's important to speak to your GP.