Across the UK, a campaign to enshrine a right to food into UK law is gaining traction, as Newcastle becomes the latest local authority to join Manchester, Rotherham and Salford to take the pledge.
The campaign, which seeks to create a legal mechanism to enforce a basic right to food was first in backed Liverpool, whose council voted unanimously in support in January this year.
The petition submitted to parliament by organisers has now gained more than 46,000 signatures.
Announcing the news in Manchester councillor Bev Craig said: "It is simply unacceptable that in 2021, in one of the most prosperous countries in the world people are still going hungry."
"This is why we are joining the call for towns and cities to come together and demand the government guarantees the right to food and ends the scandal of food poverty."
As the Right to Food movement grows, a significant reason for its success lies with grassroots activism carried out by a group of football fans from across Lancashire.
Among them is Manchester City Football Club (MCFC) Fans Foodbank, a fan-run organisation which collects donations from match-goers in support of Manchester Central Foodbank.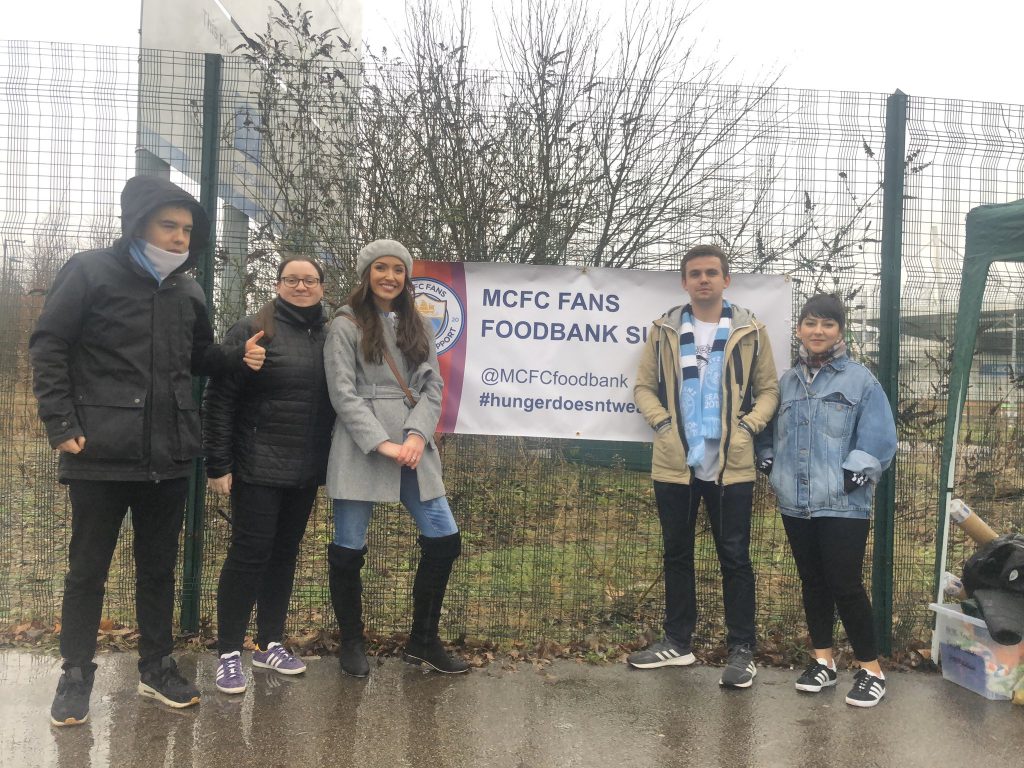 It is part of the wider Fans Supporting Foodbanks network, co-founded in Liverpool five years ago by MP Ian Byrne. 
Nick Clarke, co-founder of the MCFC Fans Foodbank says it began collecting donations after the 2019 general election.
"It became very clear that nothing concrete was going to change in terms of provisions for the most vulnerable in society," he said.
"This isn't quite a government that does look after the worst off," he added.
"I think we as a society should probably stop looking up for guidance on how to go about and do things and we should look at each other."
In Manchester, 43.3% of neighbourhoods are classed as highly deprived, according to research published in 2019 by the Department of Housing, Communities, and Local Government.
Likewise, foodbank usage across the city has risen sharply since the start of the pandemic.
Trussell Trust Foodbanks provided almost 17,000 emergency food parcels between April and September last year, a 100% increase from the same period in 2019. 
Clarke says that in order to achieve its aims, the Right to Food must be included in The National Food Strategy.
Commissioned by the government in 2019 and led by Leon Restaurant founder Henry Dimbleby, The National Food Strategy is the first independent review of the UK's food system in 75 years.
If the Right to Food is added to the White Paper produced after the Strategy's findings, it can then be included in the Agricultural Bill and put into legislation.
In the Early Day Motion accompanying the campaign and tabled by Ian Byrne it states that 'the government has a duty to ensure nobody in our communities goes hungry'.
Dave Kelly, co-founder and Chair of Fans Supporting Foodbanks alongside Bryne and also involved with the campaign says it is about breaking barriers to access, not giving out free food.  
"It's about provision being made." he says, "much the same way as you've got a right to medical care in this country, you've got a right to education, so why haven't you got a right to food?"
Reflecting on the pandemic, Kelly says that a Right to Food would make sure those told to shield could access food, without having to rely on friends or family.
In addition, he would like to see the five-week delay in universal credit payments scrapped.
"Any civilised society would be looking after people who found themselves in that predicament through no fault of their own."  
Since 2015, the number of Trussell Trust Foodbanks across the UK has increased by 74%, while the National Food Strategy states that poor diet is the cause of one in seven deaths in the UK. 
Matthew Stallard, Chair of Trustees at Manchester Central Foodbank says that pressure must be kept on councils supporting the Right to Food campaign.
"The discourse could quite easily flip back unless we capitalise and keep campaigning with things like Right to Food," he said.
"Last year we did 5500 school holiday replacement meals, we did it for about £15 per person," he adds.
"If a tiny charity doing a kind of emergency thing can do it, I'm sure institutions like councils with all the resources could potentially do it as well."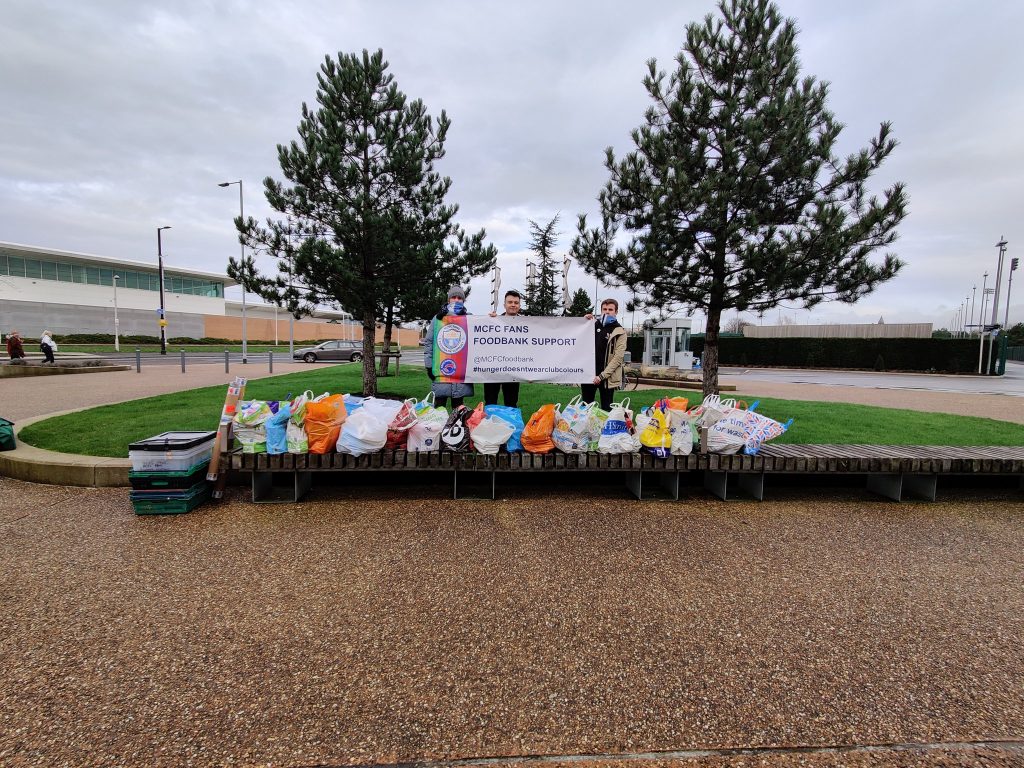 Photos courtesy of MCFC Fans Foodbank Support