The proposed suggestion of air bridges have reignited hopes of a summer holiday abroad with many Brits eager for a getaway after months in lockdown.
Since the Foreign Office banned all but essential travel back in April, the prospect of getting away for a vacation abroad had previously made for grim reading with suggestions from the Government that such trips would be unlikely.  
Secretary of State for Health and Social Care, Matt Hancock, had previously said that "summer would essentially be cancelled" and this was followed by the announcement of a compulsory 14-day quarantine for anyone arriving into the UK from last week.
However, reports in recent weeks have given a glimmer of hope for those hoping to travel away in the coming months, with the proposition of the air bridges scheme which could hold the key to the European tourism sector.
An air bridge, or travel corridor, is a bilateral travel agreement between two countries which would allow the free flow of tourists to visit without the need to quarantine.
Some of the major European players, as far as popular holiday destinations are concerned, have already indicated signs that they may be keen for a deal with many beginning to significantly lift their lockdown restrictions.  
Here, MM runs through what we know on those favoured countries so far:
SPAIN
Spain is one of the UK's favourite holiday destinations with an estimated 18 million arrivals last year and would undeniably be the top choice for many holidaymakers looking for a summer getaway.
Since June 1, beaches have begun to reopen across Spain as part of the country's gradual easing of lockdown with the number of active cases in decline.
In late May, Spanish Prime Minister Pedro Sánchez confirmed that, from July, foreign tourists would be welcomed back into the country in conditions of safety admitting that "Spain needs tourism."
As reported in The Independent, Mr Sánchez made a specific acknowledged to the situation of British tourists stating: "The connection between Spain and Britain is total in many ways from the point of economy and tourism.
"We would like to offer our absolute solidarity to the British society in this critical moment."
However, the latest reports this week suggest that Spain are not currently considering an individual air bridge deal with the UK and would instead favour an EU-wide agreement.
Equally, Spain's borders are now set to open earlier on June 21 to those in the Schengen Zone and the UK.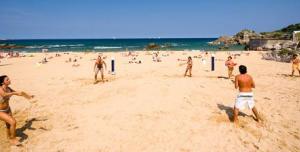 SPAIN: Santander (Courtesy of Spain.info) 
PORTUGAL
Portugal remain the most likely nation to form an immediate air bridge agreement with the UK having been largely unaffected by the Coronavirus in comparison to their European counterparts.
At the time of writing there have been less than 1,600 confirmed virus deaths in the country, increasing the likelihood that Brits could be visiting popular destinations such as the Algarve region in the coming months. 
The foreign minister, Augusto Santos Silva, confirmed last week that he "remains hopeful" that some sort of deal can be agreed by the end of the month with the UK adding that tourists "would be welcome."
Commenting on any potential quarantine issues, Mr Santos Silva told BBC Four's Today's Programme, as reported in The Mirror, that: "During these weeks our diplomats will work together in order to guarantee that British tourists coming to Portugal would not be subjected on their return to England to any kind of quarantine."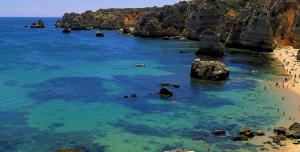 PORTUGAL: The Algarve region is always popular (Courtesy of Visit Portugal) 
FRANCE
When air bridges were first muted by Boris Johnson in early May, a future travel deal with France was regarded as a priority.
As reported in The Telegraph, the last few weeks have seen the French government ease lockdown restrictions considerably having moved into 'phase 2' of their exit plan.
This has seen popular cafes, restaurants and bars all reopen for business.
From June 15, with a few exemptions, European tourists will be allowed to visit France without the need to quarantine.
Those exempt include the UK after France put in place a reciprocal two week quarantine on arrivals from the British Isles, in response to the measures introduced by the Government on June 8.  
There does, however, remain limited Eurostar and Channel Tunnel services.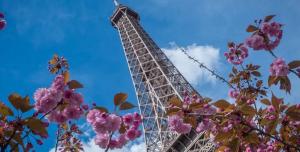 FRANCE: Many Brits enjoy a trip to the French capital Paris (Courtesy of France.FR) 
GREECE
Greece and its' surrounding islands remains an extremely popular holiday destination for UK holidaymakers with Brits flocking in their droves to the Balkan country each year.
In late May, Greece announced a 29 long list of approved countries for whom they would admit from June 15.
The provisional list included Germany, China and Australia whilst omitting the likes of the UK, Spain and Italy.
Speaking to ITV News, the Greek tourism minister Haris Theoharis suggested that the infection figures in the UK would need to significantly improve before tourists would be allowed in.
He said: "I think that the UK has a big difference in terms of the current medical status of the country with Greece, so I don't think it's likely it will be there."
However, as reported in the Mirror, Greece has since reversed their decision to blacklist certain European countries with Mr Theoharis admitting there was a "misunderstanding."
Greece will now admit British tourists from June 15, but warned that screenings would be likely on arrival.
From July onwards, it is expected that all international flights will be allowed into Greece.
ITALY
Since June 3, Italy opened its borders to citizens from the Schengen zone and the EU, increasing the likelihood that Brits could eventually jet off to the likes of Naples and Sicily in the coming months.
The country has been hit hard by the virus with the second highest Covid-19 death toll in Europe, but are now seeing their shops, restaurants, bars and hotels all reopen to the public as the lockdown measures are eased.
As reported by Reuters, Italy foreign minister, Luigi Di Maio, has maintained a strong stance on tourism, suggesting that the country would not be regarded as a 'leper colony' in response to the potential of being blacklisted.
He also declared in May that, like Spain, Italy would favour an EU wide agreement rather than air bridges – citing that individual negotiations would be "against the EU spirit."
Mr Di Maio added: "If we don't change direction soon, there will be serious consequences for the tourism sector in all European countries."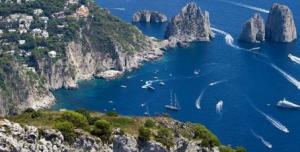 ITALY: The Campania region attracts thousands of Brits each year (Courtesy of Visit Italy) 
What do the experts say regarding air bridges and foreign travel?
MM reached out to UK travel companies and travel experts to get their take on air bridges and advice for booking holidays in the near future. 
Travel editor at Which, Rory Boland, told MM: "There is huge amount of confusion in the travel industry regarding these air bridges schemes because the Government continue to lack clarity on whether these agreements are going to happen.
"From what I know from sources within the travel industry, I would advise that while we will be able to take holidays abroad this summer, now is not the time to book because there is not enough information at present.
"If we look at the way the rest of Europe is operating, it is opening up to a number of countries who have a similar infection rate.
"I think the most likely outcome is that, when those infection rates come down to similar levels of other European countries, we will be able to travel abroad and by then I expect there to be a Europe wide agreement."
A spokesman for British Travel Company Trailfinders told MM: "The FCO (Foreign and Commonwealth Office) advice is still against all but essential travel until further notice.
"Unless they amend this advice, people would be travelling with invalidated travel insurance, and we would never promote or recommend this.
"We have been in constant contact with our suppliers, but the focus has been on travel much later this year and for travel through 2021, which our clients are booking and is gaining ground.
"Should more clarity and guidance on air bridges be provided by the FCO & Government, we will of course look to shift our focus to more immediate travel."