When people hear 'Freshers Week' they instantly envisage students flooding the city centre in a sea of alcohol and endless parties.
But with the opening of Manchester's first 'no alcohol bar' earlier this month, the Northern Quarter's Umbrella cafe, it begs the question: could things be different?
Britain's binge drinking culture puts an enormous strain on the National Health service, as well as the police.
Campaigns like Stoptober, the 28 day stop smoking challenge, aims to help people quit smoking – but could we ever see a similarly successful tee-total month for alcohol? 
With this in mind, MM took to the streets of Manchester to as the following question:
Can you have a good night out without drinking alcohol?
The results of the poll may come as something as a surprise to most people, as 94% said they would indeed be able to have a good night out without drinking alcohol.
"The lights, the music and the people that you go out with are all that matters," said 20-year-old Fungai Murape. from London.
Fungai, who works in hospitality, added: "The feeling that you get after a few drinks is quite nice but I don't understand why people drink excessively and regret it the next day."
Louise Bell, 32, was also adamant that she does not need to drink to have a good time.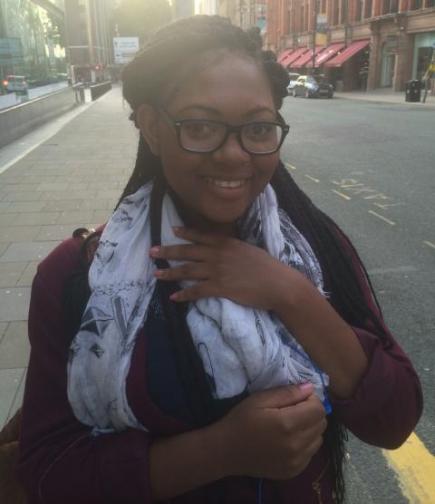 OVERRATED: Fungai Murap says the company you're with is more important than alcohol
"I regularly don't drink when I go out – I don't like wasting my weekend hung-over and having to spend a day on the sofa," the project manager from Manchester city centre said.
"Not to sound too middle aged, but I think I appreciate my weekends more now."
Jamie Peckham, 18, from Chipping, admitted that he felt he had drank too much the night before, and said students prioritise drinking too much.
"Lots of my flatmates go out every night and then they can't afford food," the 18-year-old dishwasher said.
Student Rachel Jackson, 21, thought that while you could have a good night out without alcohol, social pressure often leads people to drink regardless.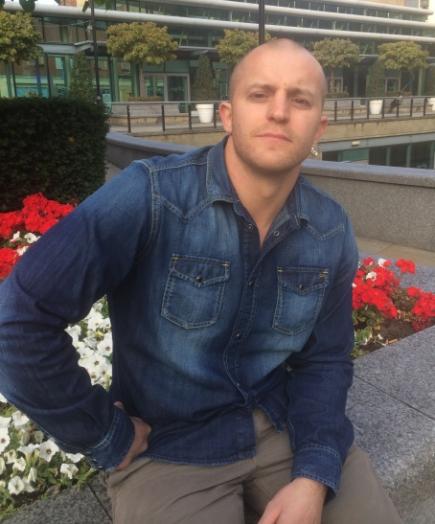 TAKE A BREAK: Jamie Boyd took time out from drinking earlier this year
"I do tend to drink when I go out and I do drink quite a lot, but I think it's the company that actually makes it a good or a bad night," the Oldham resident said.
"I work as a bartender too, but people only tend not to drink if they are the designated driver." 
Fellow bartender Phil Buss, from Plymouth says seeing the negative effects of alcohol has put him off drinking.
"I think people drink because they're sad and it's the social norm to do so. If you can go out and have a laugh with your mates without drinking, then why do you need it?" the 23-year-old said.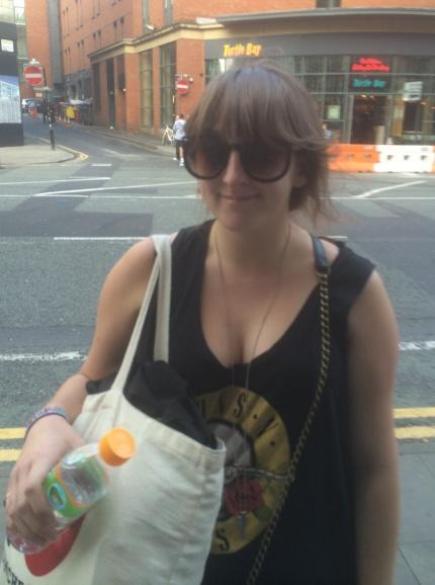 BAD COMPANY: Student Rachel Jackson admits binge drinking with certain friends
David Harrison, 53 agrees that alcohol can have a very negative impact and as a result stopped drinking 23 years ago.
"You see people shouting in the street and drinking on buses – the behaviour of some young people is terrible," said the teacher from Chester.
Scott Barmelttlor, 26, said that although he thinks people enjoy their nights out more when they drink, it is not always needed.
"I think people get caught in a drinking culture and then convince themselves that they can't have as much fun if they go out sober," said the engineer from Seattle, USA.
Greek architect Alex Pavlides, 24, said he feels he can have just as much fun without drinking.
He said: "I go out with other people that are drinking but even when I'm sober I have fun, so I don't think alcohol does make you feel better."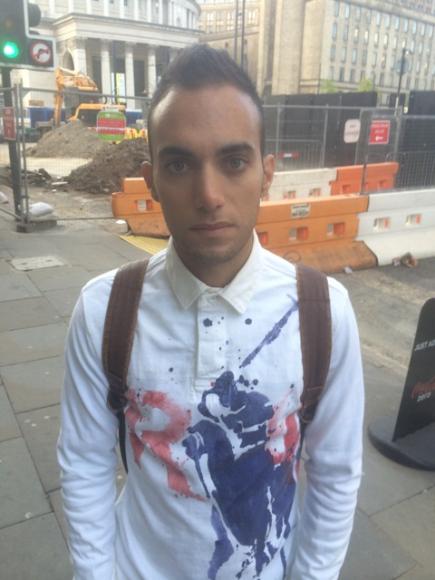 SOBER: Alex Pavlides regularly goes on nights out and doesn't drink
Ellie McCormick, 23, from Whitehaven is another that feels people put too much emphasis on drinking.
"I hope people will go to the Umbrella cafe because it would show them that they don't need alcohol to have a good night," said Ellie, works in visual merchandising. 
"Hopefully it will tackle the binge drinking culture that we have."
While Castlefield resident Jamie Boyd, who runs his own transport company, would like to see a campaign like Stoptober introduced as he tends to take time off from drinking himself.
The health conscious 33-year-old said: "I stopped drinking in January and February. I decided to take two months off and I think it would be a good idea if more people did the same."
Image courtesy of Simon Cocks, with thanks.