James Personal Tailors & Sons has been making suits tucked away in Manchester City Centre since 1973. A family run business founded by Saville Row tailor, James Pendlebury, the business is now run by his son, Michael.
Among the many famous clients photographed and framed on the walls of the tailoring house, James Personal Tailors used to make the suits for the Manchester United players.
Michael said: "We've done suits for some of the players over the years, wedding suits and stuff like that.
"I used to look after all the team suits years ago through the Sir Alex Ferguson years up until when Louis van Gaal came.
"Hugo Boss made the suits in the early days but they're based in London so I'd have to travel down and take measurements and then liaise with them and tweak them for the players. 
Red Devils and Portuguese icon Cristiano Ronaldo used to ask for suits made during his first spell at the club.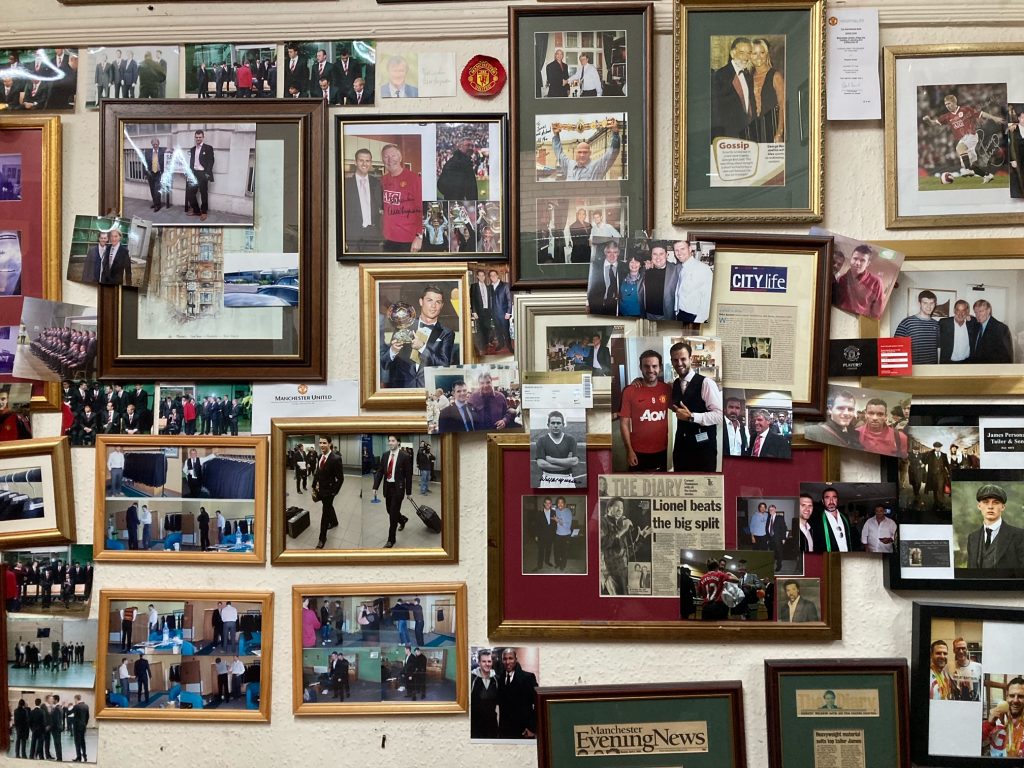 "He (Ronaldo) was very particular about what he wanted. He wanted everything very slim and he's a slim guy so he can pull it off!"
Michael remembered that Wayne Rooney couldn't care less about how he looked in a suit. He'd inattentively ask for a 48 regular suit then rush home.
Whereas, when he was making the Champions League Final suits for Ferguson's side before United's clash with Chelsea in Moscow in 2008, Ronaldo and Rio Ferdinand were particularly engaged in the tailoring process.
The tailoring house would take repeated requests from the duo asking them to taper in the arms or make the body just that bit neater.
The family-run business has also made the suits and supplied the fabrics for the hit BBC drama, Peaky Blinders.
Like every industry, the tailoring sector was not exempt from being affected by the pandemic.
However this tailoring house fared well comparatively.
"We've been lucky since we've reopened," Michael added.
"We've been really busy – the busiest we've been. If we didn't have all that financial help from the government then it would have been a totally different situation.
"We've had a lot of business since (reopening). We needed it. Usually our suits take seven to eight weeks but now we're doing them in five to six weeks just because we needed to fit as many (orders) in as we could.
"(We've had) a few late nights over the last couple months but we needed to get back onto our feet and hopefully it continues."