Hundreds of people braved the rain to march through the city yesterday in protest against the ongoing crisis in Palestine.
May 15 marked the 73rd anniversary of the beginning of the Nakba ('Catastrophe' in Arabic) during which, as part of the creation of the State of Israel in 1948, thousands of Arabic Palestinians were displaced.
Following the past week's fresh surge of violence in the ongoing Israeli-Palestinian conflict, demonstrators hit the streets in Manchester to voice their support for the Palestinian cause, as well as to denounce the selling of arms to Israel by Britain – including some made in factories in Oldham.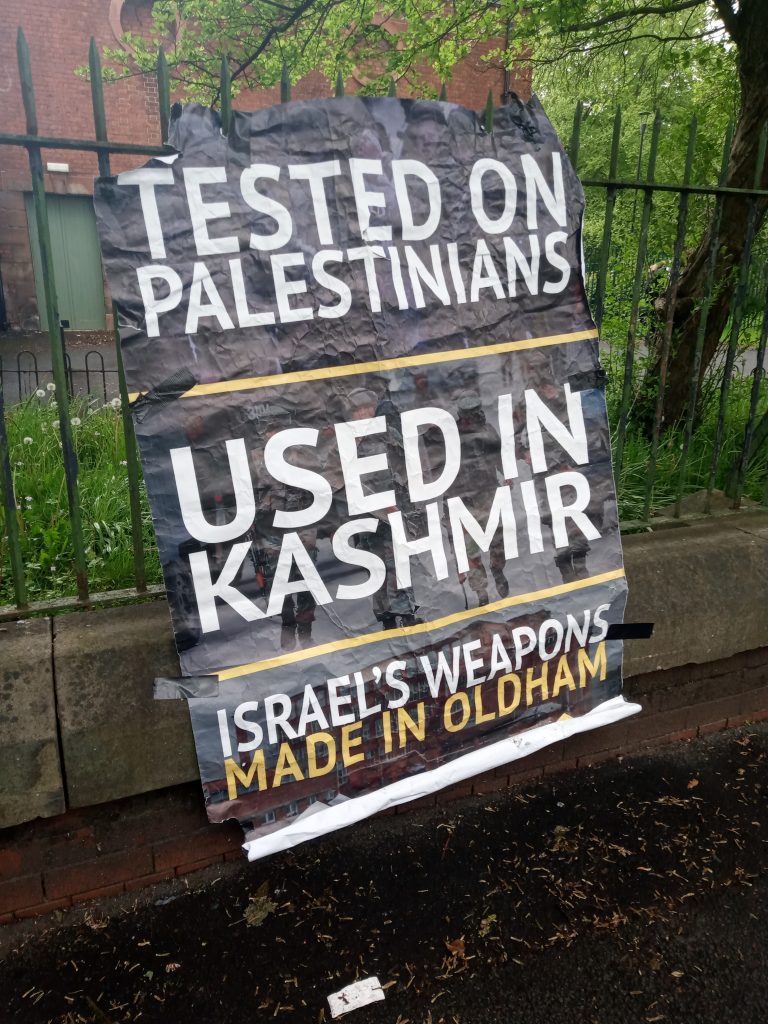 Demonstrators gathered at Platt Fields Park at 12 to hear from numerous speakers, some of whom were from Palestine. The protestors were in their hundreds – one organiser put it at around 2,000 – and were of all ages, including many teenagers and young children; some no more than five. Reminders to maintain Social Distancing were made throughout.
Speakers cited the likes of Nelson Mandela in comparing Israel to an Apartheid State, and stated that while criticism of Israel had often been portrayed as anti-Semitism, there is a growing recognition of human rights violations within Palestine. Among the demonstrators were members of the Jewish community – including Manchester Jewish Action for Palestine and Jewish Voice for Labour.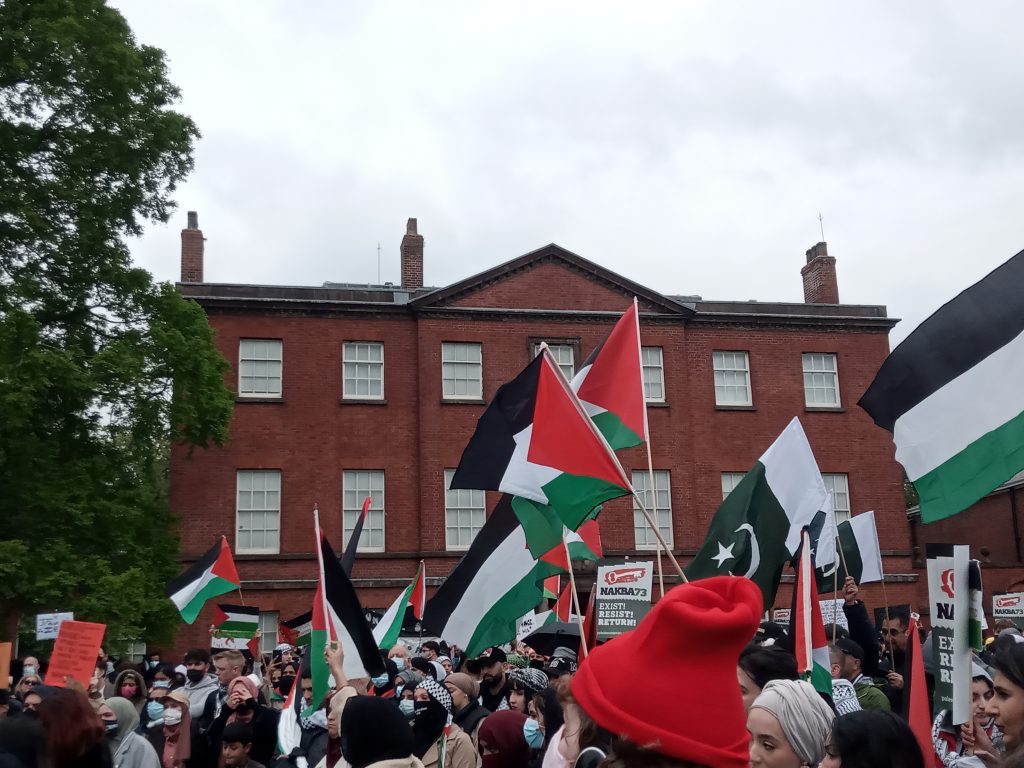 At half past one, protestors marched down the Curry Mile to Whitworth Park, with many then splitting off and going into the city centre – down Oxford Road, past the Town Hall and the Arndale, then gathering at Manchester Piccadilly.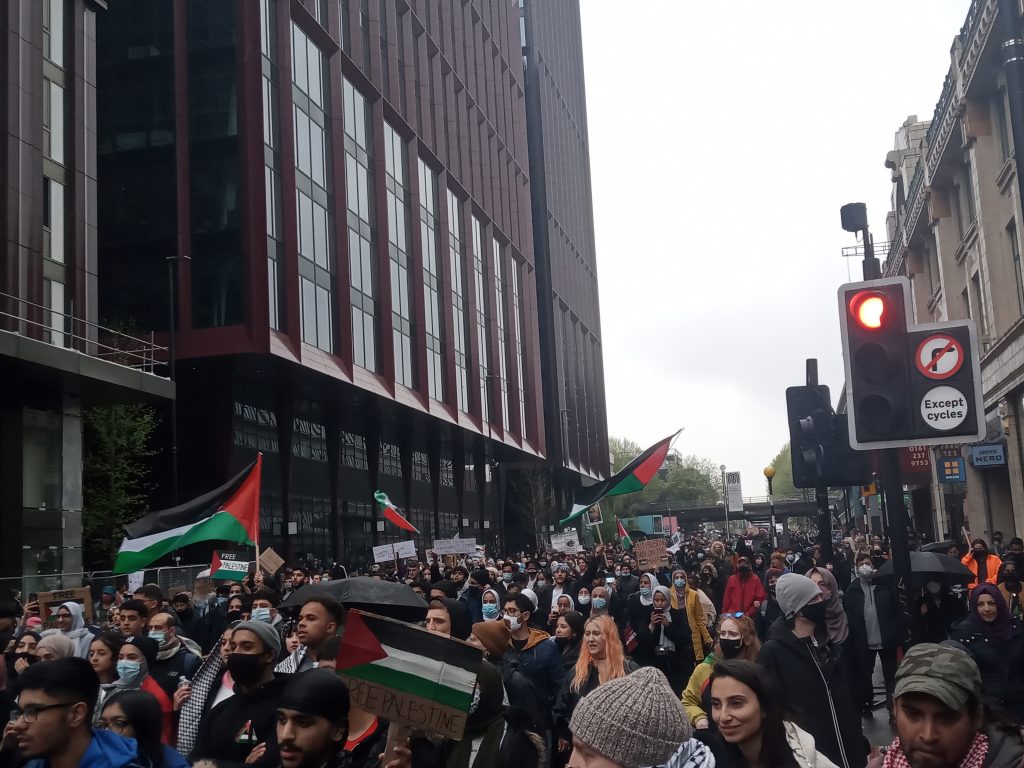 Protestors waved flags and placards, with some also carrying horns and flares. Throughout there were chants of "Free Palestine," "Viva Palestina," "Allahu Akbar" and "Israel is a terror state."
After marching back to Platt Fields, most of the crowds dispersed at around five in the afternoon. A further protest is to be held next Saturday, at Piccadilly Gardens.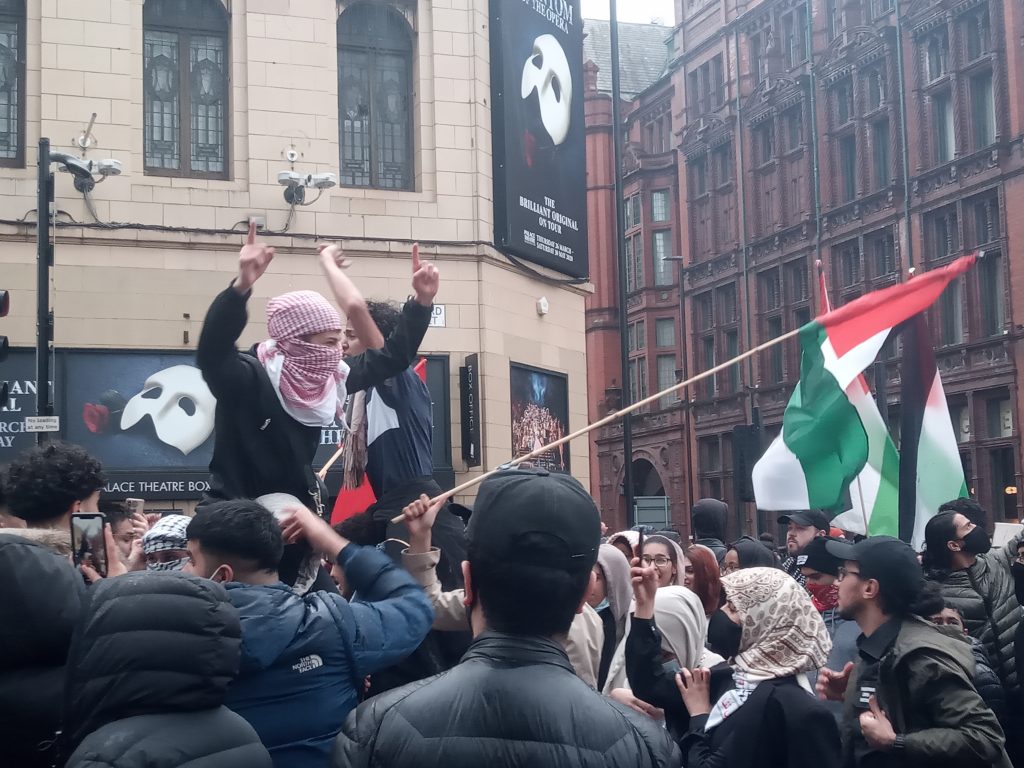 Similar protests were also seen in London, Liverpool, and other major cities across the UK.
MM spoke to one member of campaign group Manchester Palestine Solidarity about their reasons for attending the protest.