A Wigan-based man has set about trying to realise his dream of running a convention that caters for action figure enthusiasts.
John Kelly, 37, hopes to raise £10,000 on Kickstarter in order to fund his project. The event will be called Figmania.
Mr Kelly, who works for Tesco and does graphic design in his spare time, chatted to MM about his decision to try and organise the event.
He said: "Everybody dreams about owning their own business and I'm no different. 
"I just felt that the time was right to turn my attention to something I have a real interest in pursuing."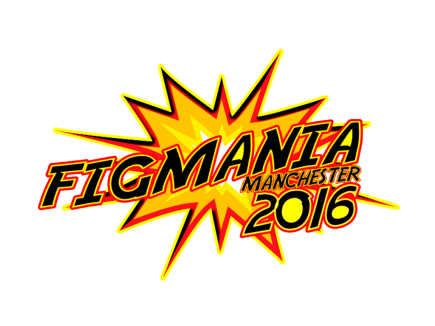 FIGMANIA LOGO: Manchester's toy expo might start in 2016.
Rather than simply offer an alternative to Comicon, which sees huge attendance in Manchester, Mr Kelly wants his event to focus more specifically on action figures.
In order to do this, he hopes to establish working relationships with a number of businesses from across the globe, who will have the opportunity to showcase their products at Figmania.
He sees the potential to combine the involvement of larger, more well-known companies with that of smaller specialists in order to provide attendees access to all aspects of the market.
Mr Kelly feels that it is important the action figures on display will show an element of diversity.
He said: "I'm also looking at inviting companies that deal in vintage action figures and sellers of female action figures and dolls to give a variety of choices at the event."
Mr Kelly spoke to MM about the IAmElemental range of female action figures, and explained how he wants Figmania to promote the IAmElemantal ethos and 'show inspiration to girls and women from around the globe.'
Due to issues with the high price of venue hire, Figmania does not yet have a potential venue.
Mr Kelly hopes to use one of the locations available at Old Trafford and said that the ideal time for the event would be in April 2016.
You can donate to Mr Kelly's project here.
Image courtesy of JD Hancock, with thanks.