A sex worker support service is raising funds to help get their van, which offers a 'lifeline' to women working on the streets of Manchester, back on the road.
The charity launched a Grow Your Own Tenner campaign, on the Localgiving website, to help get the service back up and running, after the vehicle broke down last week.
MASH (Manchester Action on Street Health) works with some of the most vulnerable women in the city to promote sexual health and personal safety.
They go out, late at night, to provide sex workers with condoms and clean injecting equipment.
Helen Clayton, from the charity, told MM: "We've got a really immediate need to get this van up and running again, it really is a lifeline to the women that we support. It is a crucial part of our service and helps us to reach around 1,000 women each year.
"The van is at the heart of what we do at MASH and it enables us to reach some of the most vulnerable women in Greater Manchester and enables us to encourage them to come down to the drop in centre where we can offer them much more in-depth help.
"We offer advice along with things like condoms and needles and emergency accommodation and provide counseling services to empower women and help them make changes to their circumstances by making positive decisions."
MASH has been providing sex workers with support for more than 20 years and is made up of a small team of workers and 45 volunteers.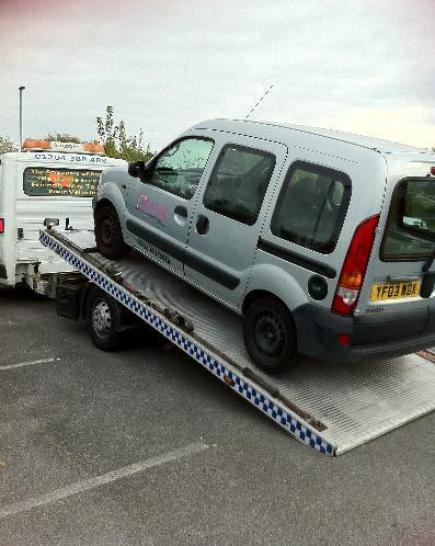 LIFELINE: MASH need a helping hand to get their van back up and running
Over the years thousands of women, who have found themselves working on the streets, have been able to lean on the service for guidance and support, when they may have had no-one else to turn to.  
Helen said: "We work with women to help them around situations like a debt they may be struggling with or they may be dealing with homelessness or a drug addiction, or they might have very low self esteem and need some counseling.
"It is a completely holistic service to help women make real changes in their life.
"Some of these women can be very chaotic and they don't seek other support services for various reasons like they don't want to talk about being sex workers, because they're afraid they will be judged, or they're just too chaotic to access services where you have to go in and make an appointment."
The charity centre, based on Fairfield Street, runs a free drop-in centre where women can pick up condoms, use the needle exchange and chat to case workers.
The women can also seek criminal justice support, receive counseling and join in with daily activities and therapy sessions.
Helen said: "Every woman works with us at a different level, some might come in and get some condoms and maybe have a cup of tea and a chat but then others might want to come in and talk about making really big life changes.
"Each woman is an individual and they've all got a back story or circumstances that have landed them working on the streets, whether it's down to lack of education or poverty or abuse. There are so many different reasons. 
"Some come along to the centre straight away, others you might have to see them for about a year on the van before they'll consider coming in. That's why the van is such an important part of what we do."
Throughout the Grow Your Tenner campaign, all one-time donations made will be matched, pound-for-pound up to £10, and monthly donations up to £10 per month for six months.
Localgiving provides funding opportunities and advocacy for local charities and community groups in the UK.
Their aim is to safeguard the sustainability of the local voluntary sector by empowering charitable organisations to connect with supporters, fundraise online and 'take control of their future.'
To donate click here.
Main image courtesy of Ian Carroll, with thanks
Inset image courtesy of MASH, with thanks