Manchester's bookworms may have difficulty reading John Rylands Library's newest acquisition – as it now owns a copy of the world's smallest book.
Measuring just 2.4 by 2.9mm, the tiny leather-bound text is said by library curators to be the smallest mechanically-printed book on the planet.
Unlike other miniscule manuscripts, this ABC-picture book was painstakingly crafted using conventional book-binding techniques – giving it a real spine, leather cover and 26 traditional paper pages.
Readers need tweezers to turn the tiny pages where they will see uniquely designed letters drawn by renowned German typographer Joshua Reichert.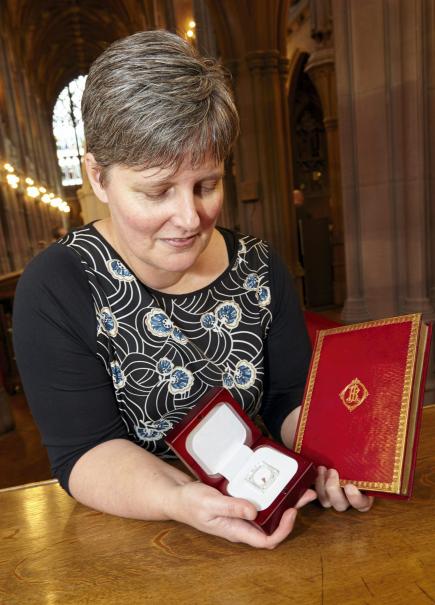 IN DEMAND: Only 300 copies of the book were made and published for as little as £100 (© The University of Manchester / Cavendish Press)
The book, produced in Leipzig, Germany, in 2002, was created as a feat of printing expertise to commemorate the work of Jonannes Gutenberg who was widely credited for the invention of printing technology in Europe.
Much smaller printing presses than usual were used to craft 300 copies which were later sold for as little as £100.
It pips smaller 'books' – one fitting on the width of a human hair and another created using the same technology as money printers use to prevent forgery – because of its delicately traditional creation.
The Guinness World Records smallest reproduction of a printed book measures just 70 micrometres by 100 micrometres but was created using an ion beam on a pure crystalline silicon page rather than conventional ink on paper.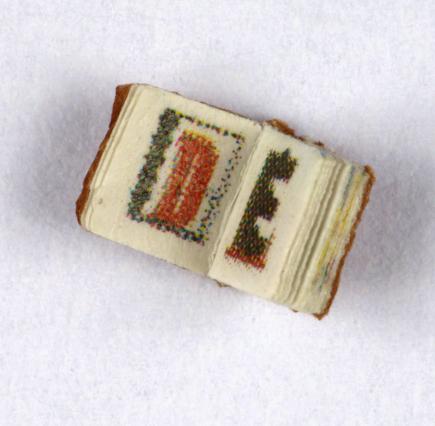 THE REAL DEAL: With 26 paper pages, a real spine and leather cover the text is officially the world's smallest mechanically-printed book (© The University of Manchester / Cavendish Press)
Held in Manchester's John Rylands Library in partnership with the University of Manchester, the book is kept safe from giant fingers in a box alongside other small books from their collection and has been part of the collection since 2012.
Julianne Simpson, Rare Book and Maps Manager at the library said that when it emerged there was a smaller book than their previous record-holder – a tiny edition of the Lord's Prayer – they had to buy it.
"We love it as a library interested in printing and fine printing so it's the sort of thing that is attractive to us," she said.
"Some of the other really small books in the world aren't what we would consider proper printing.
"This even has its own little leather binding. It's made like a normal book. We have a small collection of small books and keep them all together in a box. We get them out occasionally but have to keep a very close eye on them.
"It's a very quirky typeface and it's printed in multiple colours which sets it apart from most others like this. It's just showing off really!"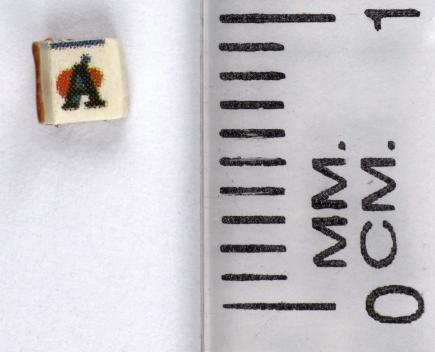 CAUGHT SHORT: The book measures just 2.4mm by 2.9mm (© The University of Manchester / Cavendish Press)
The John Rylands library has an astonishing collection of around half a million old and rare texts.
Ms Simpson added: "If you have good eyesight you can just about make the letters out. It's probably not the right book to curl up with alongside the fire.
"But we get to see some amazing things. As library jobs go this has got to be one of the best."
Story via Cavendish Press
Images copyright of The University of Manchester and Cavendish Press.