Salford residents can celebrate the legacy of groundbreaking playwright Shelagh Delaney with a taste of honey.
Salix Homes housing association, who now own the Duchy Road home where Delaney wrote her most famous play A Taste of Honey, are teaming up with Kersal Vale Beekeepers to produce commemorative honey pots for the second year running.
The pots will be given to visitors during Shelagh Delaney Day events at Salford Arts Theatre on next month.
Lee Sudgen , Salix Homes chief executive, said: "We hope Shelagh Delaney fans will treasure these honey pots as our community unites once again to celebrate the life and work of one of Salford's most famous daughters."
Salford's Shelagh Delaney Day marks what would have been the playwright's 77th birthday.
She was born in Salford in 1938, the daughter of a bus conductor who failed the 11-plus exam four times and left school at the age of 17.
Delaney wrote her first play, A Taste of Honey, in just ten days at the age of 18.
She was inspired after she saw Terence Rattigan's Variations on a Theme at Manchester Opera House and felt that she could do better.
A Taste of Honey first opened at the Theatre Royal Stratford East in London on 27 May 1958, and was a runaway success.
Considered shocking at the time, it tells the story of Jo, a young working-class girl who becomes pregnant after an affair with a black sailor and is cared for by her gay friend Geoffrey.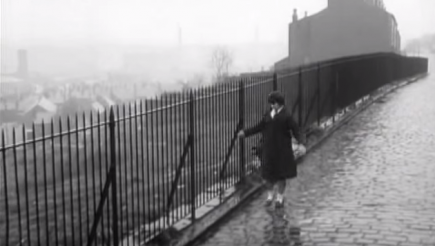 CONTROVERSIAL: A Taste of Honey was considered shocking at the time (Pic: Woodfall Film Productions) 
The 1961 film, starring Rita Tushingham, won four BAFTA awards.
Delaney, who died in 2011, wrote extensively for theatre, film, radio and television, but A Taste of Honey remains her most famous work.
Salford town council criticised the play as an insult to the town at the time, causing her to refuse a later request to donate her manuscript to the town's library.
However, in recent years Salford has sought to make up for lost time and honour the playwright's memory.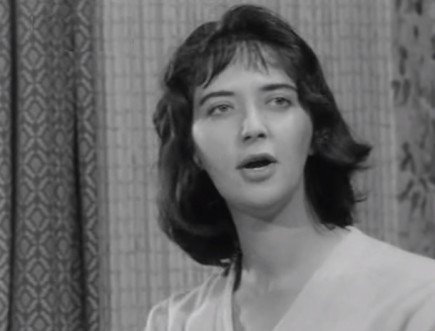 SLAMMED: Shelagh Delaney, seen here in a BBC documentary, was criticised for A Taste of Honey by Salford council chiefs at the time (Pic: BBC)
Salfordian Louise Woodward-Styles campaigned for and organised Shelagh Delaney Day, which was first held last year.
This year's events include the world premiere of The Close to Home Show, an evening of music and storytelling celebrating Delaney's work and influence.
It will include a performance by contemporary music ensemble Thumb and Salford Theatre Company of "All About and To Be a Female Artist", Delaney's collage of the negative reviews, begging letters and threats she received after A Taste of Honey's first performance.
The show also features drama by Salford Arts Theatre Technique and Performance Class, other Delaney-related music and a performance of the winner of a writing competition for best short story set in Salford.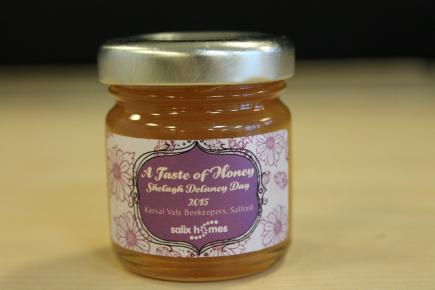 SWEET: The special edition honey pot in memory of Shelagh Delaney
Delaney's daughter Charlotte and composer Stuart Stevens will appear for a pre-show interview.
Other events include a performance of A Taste of Honey and a Shelagh Delaney Creativity Star Award for an individual or group from Salford who has shown exceptional creative talent or innovation.
As part of last year's events, Salix Homes installed a plaque on Delaney's childhood home, which was unveiled by her friend, Salford artist Harold Riley.
City councillor Steve Coen is also campaigning for a local tower block to be named after her.
To find out more about Shelagh Delaney Day, visit www.shelaghdelaney.org, and to book tickets call 0161 9250111.