A man has been taken to hospital after suffering a stroke at the wheel then colliding head-on with another vehicle in Manchester City centre.
The incident happened just before 7am when a Toyota Yaris and a black cab collided on Ducie Street, Manchester.
Greater Manchester Police confirmed that one of the cars was travelling at low speed down the city centre road when it veered into the path of an oncoming vehicle.
However eye witnesses on social media described the scene as a 'nasty crash'.
Ambulance crews attended the scene and rushed the man to hospital who suffered the stroke to hospital.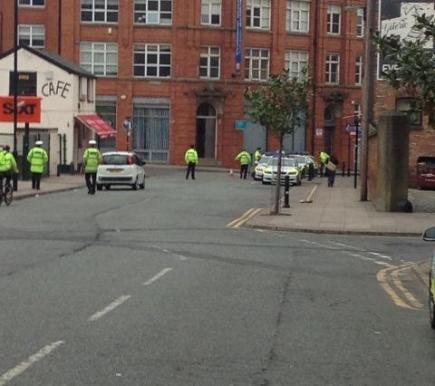 DUCIE STREET: GMP cordoned off the road until 9.30am
 
GMP have not yet confirmed which car the stoke sufferer was driving. The person in the other car left the collision with no major injuries.
A number of police officers cordoned off the road after the incident, which was re-opened around 9.30.
GMP have now cleared the scene.