When James Dawson's mother was diagnosed with dementia, he left his job and his home and moved in to care for her full-time.
As a nurse, experienced in caring for dementia sufferers, James thought he would cope, but nothing, not even his wealth of health-care experience could have prepared him for the immense physical and emotional struggle both of their lives would become.
"I don't want to sound horrible, but how can I put it?" James said.
"I actually breathed a sigh of relief when she passed away. You've already done more than grieve.
"I'd nearly lost my own mind by that point, and at the end of it I remember my sister's friend saying to her 'God, your James looks like an old man.'"
Even seven years later, James struggles with memories of the ordeal he went through with his mother, and has been unable to go back to being a nurse after her death.
"It just hits me out of the blue sometimes," he said.
"Wondering did I do enough, did I give her the best quality of life I could, and it really gets me down."
Sadly, James' story is far from unique, and resonates painfully with the thousands of unqualified family carers left to care for loved ones at home, without adequate support from a broken social care system.
Feelings of confusion, desperation and isolation do not just affect the 850,000 people living with dementia in the UK, but are symptoms the people closest to them experience too.
Alzheimer's Society UK reports that these family carers are exhausted, with over 40% spending more than 100 hours per week caring for their loved one.
The charity argues that decades of chronic underfunding and neglect have led to a care system that is difficult to access, staggeringly expensive, inadequate and deeply unfair, and fears until this changes, a dementia diagnosis will continue to claim more than one life, as families facing dementia feel its destructive effects.
Jane*, in Liverpool, is struggling with the same feelings of inadequacy and crippling guilt experienced by many carers.
Despite her best, excruciating efforts she feels she is simply not capable of providing the level of care her mother so desperately needs since her diagnosis with Vascular Dementia and Alzheimers three years ago, and that her mother is woefully unsafe as a result.
"I'm sick of constantly asking for help and getting nowhere, it's like banging my head against a wall," she said.
"She gets three short care calls a day, and I tell them all the time that she can't be left alone, she can't function, but they keep telling me she's fine and won't place her in a home yet."
Her mother still lives in her own home, alone, and Jane is astounded that this is considered acceptable, as her mum is already incapable of performing even simple tasks for herself.
Just a few weeks ago, Jane received a call from her mum's neighbour, saying she had been found near the local shops not five minutes away from her house, confused and asking for directions home.
"Her close neighbours have been an absolute godsend," she said.
"Another time, one of them called in to check on my mum, and found she had a plate of cat food in the oven, cooking on high and at the point of combustion. That was a really bizarre and worrying one.
"I can't be there all the time, and I'm constantly terrified she'll hurt herself, have a fall, or wander off somewhere."
Jane has looked into the costs of a care home for her mum, and was shocked to find it can cost in excess of £1000 a month for the kind of care her mother requires.
"When you've worked hard your whole life and saved what little you can, it's just not fair, is it?" she said.
Jane knows her mother would never have wanted her life savings to be used on her own care costs, and admitted that she and her husband are already looking into how they might be able to protect their own savings, should the same happen to them later down the line.
She said that aside from the insurmountable practical difficulties involved in caring for her mum, the most difficult part is coping with the devastating behavioural changes, including anger, aggression, and irritability, all common amongst dementia sufferers.
This is one of the things many carers say makes dementia a particularly cruel disease, bringing with it devastating emotional pain for those closest to the sufferer.
It attacks the mind, and with it personhood, slowly stripping everything you loved about a person away, until it leaves behind an imposter, who so many admit is often very difficult to love, and even more difficult to look after.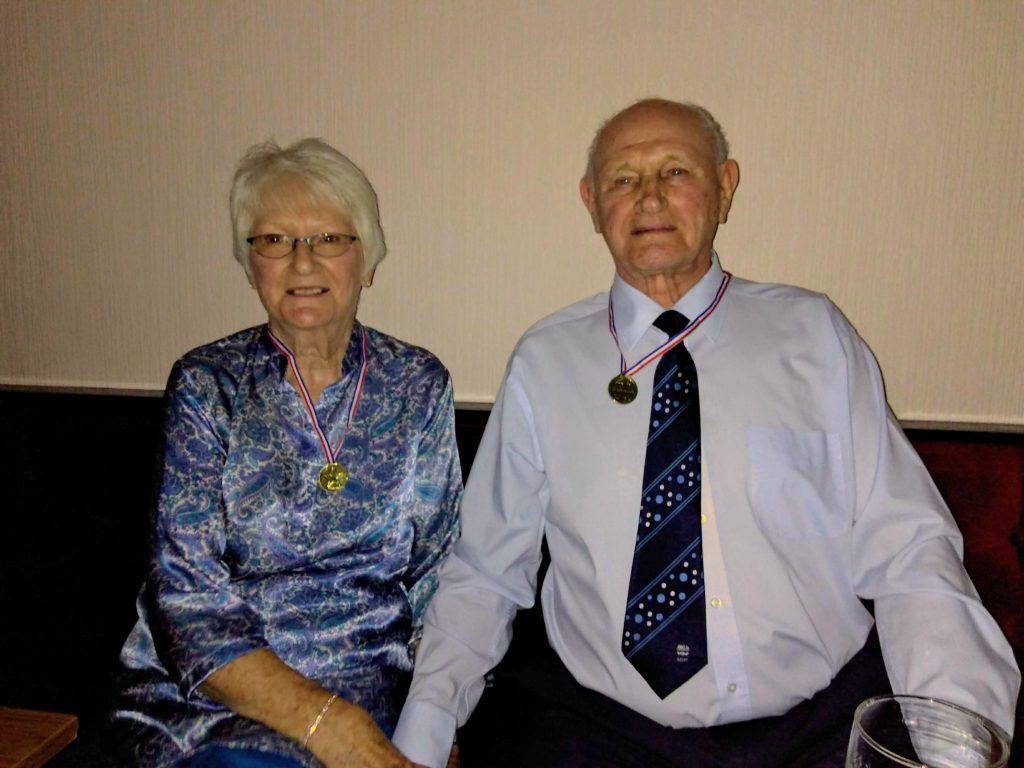 "The worst part is she has no insight into her condition, she thinks she's fine and we're all just being horrible, and she can be so difficult to deal with.
"Even her closest friends backed away, saying that she's not the Margaret* we used to know.
"I'm past being hurt by it now, I'm not her daughter anymore really, I'm just her carer."
Linda Williams and her mother experienced just how hurtful such behavioural changes can be when Linda's father became violently and uncharacteristically angry.
Linda said that before his diagnosis, her mum and dad were devoted to each other, having never spent a night apart in their sixty years of marriage. Her father had been the most gentle and caring of husbands, and would never have so much as raised his voice to his wife.
"I got a frantic call from my mum saying she's really sorry but she needs me to come and help her, which is unusual for her, and when I got there I couldn't believe what was going on.
"Mum was on the floor in the hall, scrubbing the tiles and sobbing, and my dad was just screaming and swearing at her, calling her a lazy bitch, and every other awful thing under the sun."
Her mother had already been caring for her husband for 12 months by herself, and it was at this moment that Linda realised what she must have silently been going through.
"My mum was in her eighties, and she was always such a strong and fit woman, but the impact that 12 months had on her health was just staggering.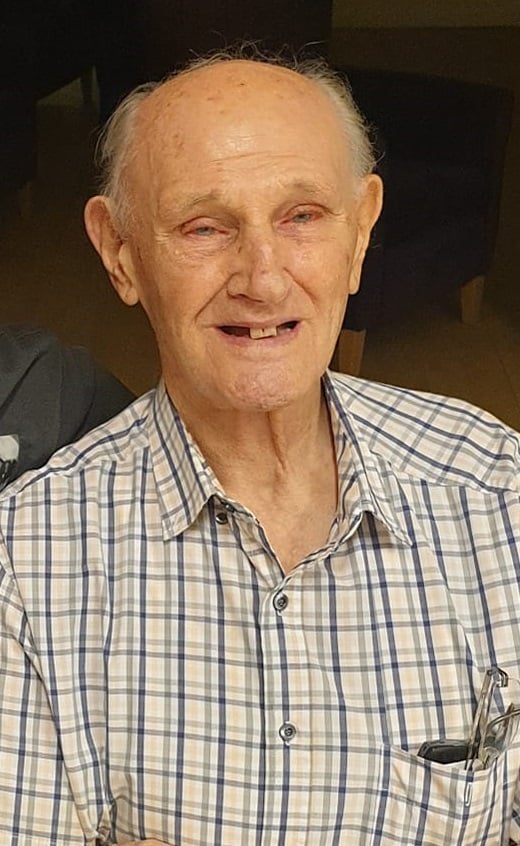 "Even so, listening to other people's stories, I think we were incredibly lucky in terms of accessing care," she admitted.
Shortly after that awful incident Linda's dad had a fall, was rushed to hospital, and from there he was discharged directly into a care home after doctors assessed his condition as serious enough to require full time, professional care.
"That decision of whether to keep struggling at home that a lot of people agonise over was taken away from us, and I'm really glad it was, because the thought of my mum trying to manage that at home is just really frightening."
Linda is deeply grateful for the care and support her family received, and sympathises thoroughly with others struggling alone, unable to get the help they so desperately need.
She said: "Having a loved one diagnosed with dementia is already the hardest time in someone's life, but the thought of having to put your pain to the side and do battle with suffocating amounts of admin, trying to navigate a really difficult system with no information, and countless legal hoops just doesn't bear thinking about."
An investigation by Alzheimer's Society UK recently reported that this devastating lack of support means many family carers are at breaking point, with 95% admitting it impacts their physical or mental health, 69% reporting feeling constantly exhausted, 64% feeling anxious and 49% feeling depressed.
The study also revealed that three in ten people with dementia had experienced avoidable falls (29%), one in six missed medication (16%), one in five hurt themselves in the house (22%) and one in nine (11%) were rushed to hospital in an avoidable emergency due to lack of adequate care.
Sue Clarke, Alzheimer's Society Area Manager for Greater Manchester, said: "With no drugs to cure or slow down the condition, it's social care that people with dementia rely on every day.
"But lack of time and dementia-specific training among the overworked and underpaid care workforce means people with dementia aren't getting the support they need, either in their homes or in residential care, leading to emergency admissions and more pressure on the NHS.
"This cannot be the kind of society that we expect today and that we want to grow old in – never again must people affected by dementia face such devastation."
For advice on Alzheimer's or dementia: https://www.alzheimers.org.uk/
*Jane and Margarets' name have been changed to protect their family's privacy
Cover photo courtesy of Gert Stockmans, Unsplash