Female genital mutilation 'cutting season' is a myth, says the Head of NSPCC Child Protection Operations ahead of a joint half-term operation with Greater Manchester Police.
FGM is the practice of ritual removal of some or all of the female external genitalia, and is typically conducted by a traditional circumciser using a blade or razor, with or without anaesthesia.
Parents often use the school holiday period as an opportunity to take young girls to Africa, Asia and the Middle East where the procedure is most prevalent.
With the October half term holiday looming, the NSPCC are predicting many young girls from across Greater Manchester will be taken abroad to be 'cut'.
The children's charity has now teamed up with GMP to highlight the issue ahead of the October half term next week.
"We have a phrase called the 'cutting season'," said John Cameron, Head of NSPCC Child Protection Operations.
"Because children need a period of recuperation, as you can appreciate, between when they've been cut and returning to school, obviously that long six to eight week break means children are less likely to be detected.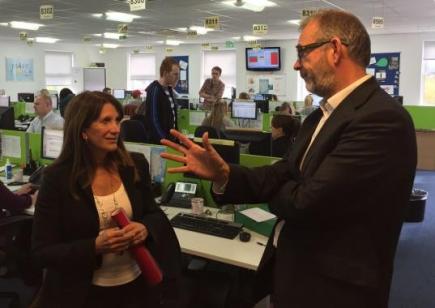 CULTURAL CHANGE: John Cameron (right) and Lynne Featherstone feel awareness of FGM is growing
"But what we're also finding now is that it's a little bit of a myth that that's the sole season.
"Children are taken out from school throughout the year and what we're finding is that parents are getting smarter because they're becoming increasingly aware that this is a serious offence."
Despite being illegal in the UK since 1985, recent estimates place as many as 20,000 under 15-year-old girls at risk of undergoing the procedure every year.
It is a gruesome tradition intended to suppress women and control their sexuality and 'purity'.
He said that parents, in a desperate attempt to avoid detection, often force their baby daughters through the procedure just after birth.
The need for midwives in particular to be aware and receptive to any suspicious behaviour by parents is becoming increasingly important.
"FGM is an attitude and behavioural issue," he said. "You may say, well, why is FGM committed?
"Because clearly if you're doing really nasty things like cutting the clitoris off a girl and sewing them up really tightly, how can this possibly be beneficial?
"A lot of people have different beliefs about the importance of being FGM. They believe that girls won't be promiscuous.
"Some think it's 'what men want', but generally speaking, the big drive behind it is a kind of deep-rooted cultural sense that men are in control of women and this is how you actually control women."
Earlier this week, the United Kingdom's International Development Minister, Lynne Featherstone, travelled to Salford to visit the NSPCC's FGM Helpline, which has taken almost 400 calls since it was set up in June last year.
The high-profile event saw Ms Featherstone meet with Manchester's Deputy Police and Crime Commissioner, Jim Battle to discuss how GMP can help with NSPCC's operations and deal with parents taking their children abroad to undergo the barbaric procedure.
Now the government has started to take the issue more seriously, Ms Featherstone, feels national attitudes towards FGM are beginning to change.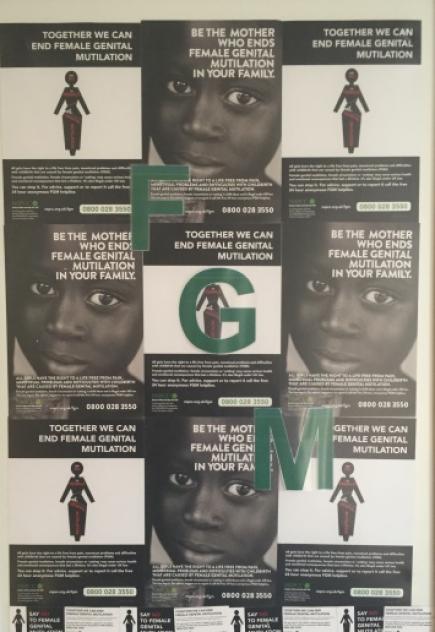 FIGHTING FGM: 30million girls in Africa are predicted to be effected by FGM over the next decade
"We are intrinsically linked with Africa and those countries which practice it, through our diasporas," she said.
"Girls at risk in Africa – 30million over the next decade. Girls at risk in the United Kingdom – 20,000 a year. We are tied together.
"Now it's gone up the agenda. You read about it, you hear about it and people talk about it. Attitudes are beginning to change but there's a long way to go."
The need for every member of the British public to back the campaign to end FGM is vital, and it's something that Ms Featherstone feels women in particular are able to identify with.
"I'm a girl, I'm a woman," she said. "The idea that someone would cut off my genitalia I find very difficult to live with.
"Therefore when I found out – as all of us in this country have done over the last couple of years – that this is a practice, what was I going to do?
"I just want to take a minute to praise the NSPCC for starting this helpline, which has been a step change in terms of having somewhere to go.
"But in terms of inside the different ethnic communities, in the end, that's where attitudes have to change, but it has to come by the community within the community."
On the eve of the UN's International Day of the Girl last Friday, the British government launched its £6.5million 'The Girl Generation' project in Africa.
Working with ten countries over the next four-and-a-half years, it intends to change the conversation towards FGM like we're doing here, and as a result, aim to reduce the number of British parents sending their children to be 'cut'.
As for concerned members of the public, teachers and health professionals, Mr Cameron has a simple warning of just how serious a crime FGM is treated in the UK, with those found guilty facing up to 14 years in jail.
"FGM is child abuse – it's as simple as that," he told MM. "People must not forget that this is child abuse.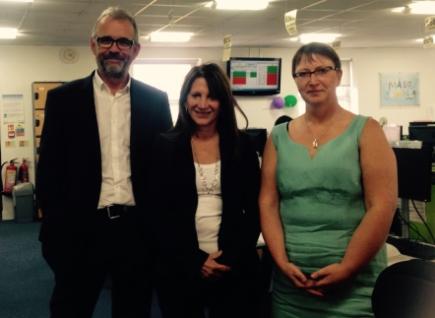 SPEAK UP: NSPCC are encouraging people to report their concerns 
"As professionals you have a responsibility where if you have any concerns about the welfare of a child, you need to speak out, to report it to us or report it through your local procedures.
"The trauma that children suffer as a result of being cut, the impact on their sexuality, their social development, their relationship development and their future adulthood is so significant that they need help and support.
"So report it, that's the big message here. Get help and assistance, and for families on the ground, if you are being pressurised, and I can understand the pressure that you're under, think that this is not in the best interests of the child.
"This really isn't, this is about controlling women. Women want to have good relationships with men in the future; allow them to have this – don't abuse them, don't mutilate them in this way.
"Think about what you're doing and get help and assistance and talk through it with us if you're not convinced by calling us at the helpline."
The NSPCC's free 24-hour FGM helpline is for anyone concerned that a child's welfare is at risk because of FGM and people seeking advice, information or support.
Though callers' details can remain anonymous, any information that could protect a child from abuse will be passed to the police or social services.
Anyone who is worried can contact the FGM Helpline on 0800 028 3550 or email: [email protected] 
Main Image courtesy of Unicef Ethiopia, with thanks.