Mancunians witnessing the once-in-a-decade solar eclipse on Friday should take extra care to avoid 'severe' eye damage, according to a university expert.
Between 8am and 10am, the moon will conceal between 85% – 95% of the sun's disc in some parts, casting a shadow over the Greater Manchester and darkening the skies across the rest of the UK and Europe.
Professor O'Brien, from Manchester University, warned that looking at the sun with your naked eye, binoculars or telescopes could cause severe long-term and permanent damage to your vision and advised onlookers to enjoy the eclipse safety.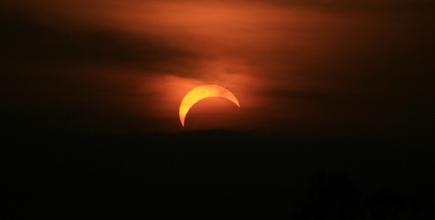 NEW DAWN: A solar eclipse at 6:30am on Wednesday November 14 2012 in Australia © davidfntau
"If it is fine remember not to look directly at the sun as it could damage your eyes," he said.
"Pin hole cameras are the best way to see it unless you have special glasses.
"The sky will go quite dark but part of the sun will always be visible. It is not a total eclipse, in the UK at least."
The last total eclipse – when 100% of the sun was covered – occurred back in August 1999, making Friday's event a moment not to miss.
The UK will have to wait until 2016 to see another deep partial eclipse and the year 2090 to see the next total eclipse.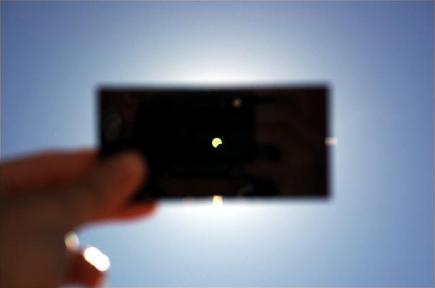 MOON WITH A VIEW: The safe way to view a solar eclipse – not using the naked eye © Diego Sevilla Ruiz
The Professor said:"This will be a great chance to view the eclipse, so long as the weather is fine.
"When the moon passes between the sun and the earth it hides the sun from view and blocks the sunlight that usually reaches us.
"The sun will appear to go partly dark for about two hours as the moon passes in front of it."
You can view what the solar eclipise will look like by clicking here.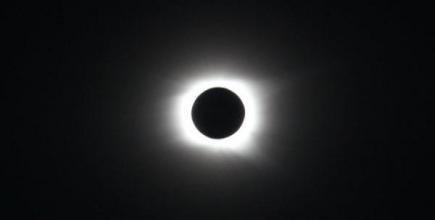 RARE OCCURANCE: A full solar eclipse  © paukrus
Image courtesy of a_seph via FlickR, with thanks.
Inset image and video courtesy of Jodrell Bank, with thanks.