Parklife organisers have offered a £20,000 reward for information that helps police shatter the 'shield of silence' surrounding the killer of tragic reveller Robert Hart.
Robert, 26, died last Wednesday afternoon after he was 'brutally' attacked by an unknown man in front of the main stage at the festival while dancing with his girlfriend at around 9.15pm on Saturday June 7.
The reward has been issued to help police who have so far drawn a blank in their search.
Parklife organisers said in a statement: "Tomorrow, marks a week since the sad passing of Robert Hart and our thoughts continue to be with his family, who have been going through unthinkable pain since then.
"From the start, we believed that, out of the 70,000 people at the festival, there must have been one person who knows who was responsible for this cowardly act.  
"After careful consultation with GMP, who have in turn been supporting the family, we are now able to offer £20,000 for information which leads the authorities to identifying the attacker and convicting him for the crime.
"The response from the public in support of the family has been overwhelming so far. Please, if you have any information that can help, please call Police on the numbers below.
"We will not stop until the offender is caught. RIP Robert Hart."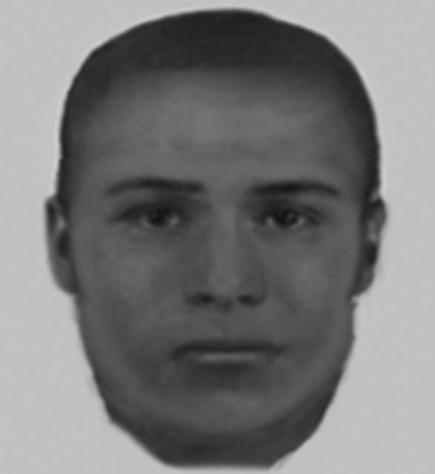 SEARCH: Police have released an efit of the man suspected of attacking Robert Hart
Police have also appealed for anyone who knows the man responsible to come forward.
Detective Inspector Richard Eales said: "Parklife organisers have already been assisting us thoroughly with this operation, and now they have kindly offered this significant amount of money in a further bid to catch the man responsible for Robert's tragic death.
"It is very unlikely that this man went to a festival on his own.
"Someone out there was with this man when the attack happened, or knows something that will help us identify him.
"Please do not shield this man with your silence, he does not deserve the protection you are offering him at the moment."
Police have released an efit of a man they suspect carried out the attack as well as a description.
The offender is described as a mixed race male, aged in his late 20's and around 6ft 1in tall. He has a muscular build and short, dark hair which was shaved at the sides. He was also wearing shorts and a blue, bomber-style jacket with the letter 'A' in white on the front.
However, police were quick to dismiss any indication of a link between the attack and another at the festival after pictures emerged online.
"This reward is only for information in relation to the attack of Robert Hart. At this moment in time there is no link between the assault of Robert and the pictures being circulated on social media which show a man being kicked in the head," said Detective Inspector Eales.
"They are unrelated incidents and we are concentrating solely on the attack of Robert."  
Anyone with information can contact the incident room direct on 0161 85 69283 or email the incident room on [email protected] with any relevant footage.
Alternatively you can call police on 101 or independent charity Crimestoppers on 0800 555 111.