A £2.2million Heritage Lottery Fund grant has been awarded to The Wildlife Trusts for Lancashire, Manchester and North Merseyside.
The grant will fund an ambitious project to join wildlife corridors between Liverpool and Manchester, which has been named the Great Manchester Wetlands: A Carbon Landscape.
These green corridors will link together former industrial areas that have been turned into nature reserves such as Wigan Flashes and the Manchester Mosses.
Campaigns Officer for the Wildlife Trusts Alan Wright believes this will be a positive step for the people of Manchester as well as the wildlife.
"Many of the issues we are facing now are a case of putting right the things we have done wrong in the past," he said.
"It is heartening to see people on our reserves and wider projects enjoying nature and some of the activities we provide. We have a wide range of people from pensioners to the youngest children getting out into nature and benefitting from the natural world."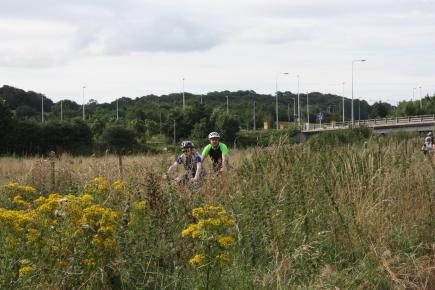 GREEN ENERGY: Nature is important for us as well as animals
The Wildlife Trusts and the RSPB are now campaigning for the Government to introduce a Nature and Wellbeing Bill after publishing evidence in The 'Nature and Wellbeing Act' Green Paper.
Mr Wright said: "It will mean the Government has a commitment to not only improving the health of the nation but also the health of our wildlife. We need environmental issues to be discussed by the Government, the media and the people of this country." 
"It's time that Ministers got out onto reserves run by the Wildlife Trusts and the RSPB to see the benefits that people get from our work."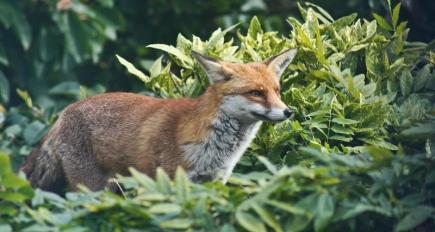 FOX CUNNING: Wildlife could be more easily enjoyed (© Tiny Packages, with thanks.)
He believes that the people of Manchester could live longer and better if the bill is passed
"This can only be good for their health and, hopefully, will lead to longer and healthier lives," he added.
The Wildlife Trusts work with volunteers who have mental health problems or who are recovering from heart attacks and strokes.
Mr Wright added: "Wouldn't it be great if we could prevent a lot of these health problems by getting people out into our wonderful environment at an earlier age?"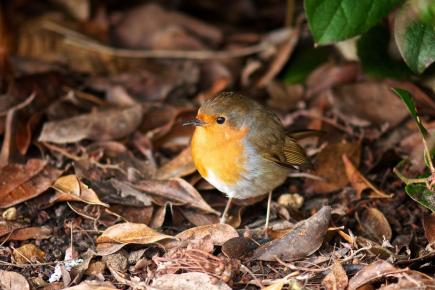 NATURAL CAPITAL: Our wildlife is priceless in preserving our futures
Ian Johnstone, who has volunteered with the trusts for five years, suffers from mental illness.
"I find the gardening activities very therapeutic. It helps me to think positive and helps my concentration. I feel that I belong," he said.
Working with wildlife and keeping busy had also helped him to cut down on his smoking habit.
He said: "I used to smoke 100 cigarettes a day now I'm down to three to five a day, the project has helped keep me busy and helped me with self-control.
"If it hadn't been for the Wildlife Trust I would spend my days in my flat staring at the wall."
Peter Young, Chair of the Aldersgate Group and trustee of The Wildlife Trusts, outlined the economic benefits of the bill.
He said: "It is time to start the long road to recovery of our natural capital, and stop threatening our future physical and economic health through its neglect.  
"Creation of nature, not its destruction, should be the future by-product of good business activity."
Dr Tony Juniper, an author and campaigner also spoke in favour of the bill.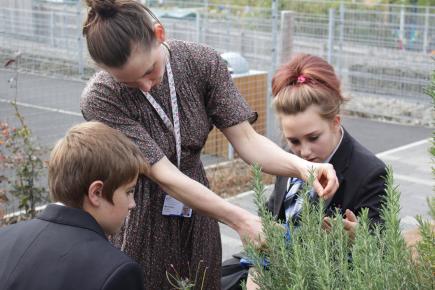 SOMETHING FOR EVERYONE: Gardening is fun for all ages
"Nature is neither an optional extra nor a barrier to development.  Healthy nature is a vital prerequisite for our long term health, wealth and security. That is why we need a new Act of Parliament, to help reverse historical trends and to restore nature in a generation," he said.
Mr Wright had advice on how to help struggling fauna and flora in Manchester. He said: "Creating wild areas of your garden will not only get you out in the fresh air but it will attract wildlife, which means you are creating a nature reserve."
Steve Trotter, The Wildlife Trusts' Director, added: "It's vital that we have a joined-up and scaled-up approach for the recovery of wildlife and wild places – and to bring nature into everyone's everyday lives."
For more information on The Wildlife Trusts and the Great Manchester Wetlands: A Carbon Landscape project click here. 
Main image courtesy of Porsupah Ree, with thanks.
Second inset image courtesy of  Ben Matthews with thanks.