An NHS research programme that developed a national collection of personal testimonies around Covid-19 in conjunction with celebrating 70 years of the NHS, has been selected to appear in a striking new art installation at Trafalgar Square in London.
From Cradle to Grave: NHS at 70 is one of five local initiatives represented in an installation unveiled by singer and actress Alexandra Burke and commissioned by The National Lottery.
The anamorphic artwork, created from 636 lottery balls, spells out the word 'CHANGE' when viewed from a specific angle which has been created to inspire change and to encourage the public to think about how they might use some of the £30million raised for good causes each week by National Lottery players.
It is one of four pieces of artwork that The National Lottery plans to unveil this week across the UK as part of its 27th birthday celebrations and represents the 636,000 projects funded since 1994.
Once all four pieces have been unveiled, they will form the message 'BUILD DREAMS, CREATE CHANGE' to bring to life the results that can be achieved through National Lottery funding.
From Cradle to Grave: NHS at 70 set out to create the first digital archive of the service's history since it was founded in 1948. Coronavirus stands as one of the most extraordinary moments in NHS history, and as the pandemic gained ground during late February and early March 2020, The University of Manchester was able to capture the impact it had on the NHS as it unfolded.
With currently over 200 interviewees from across the UK, between the ages of 18 to 90, NHS at 70 were able to represent everyone from frontline health workers to young people, to patients with high-risk conditions.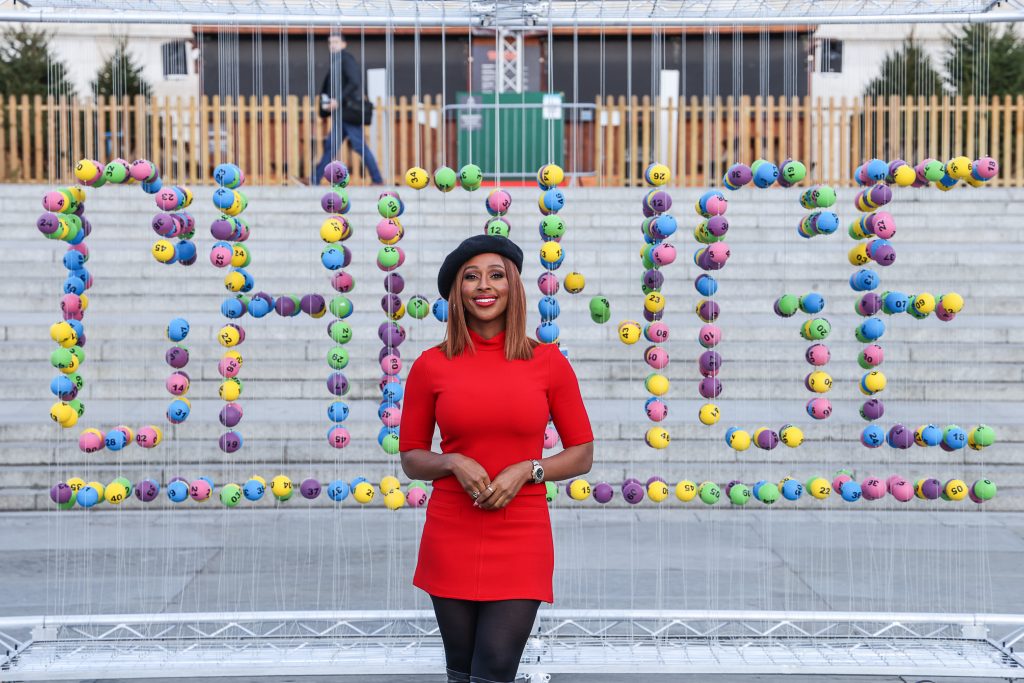 Professor of Health, History and Policy at the University of Manchester Stephanie Snow, who is Director of the NHS at 70 project which was awarded £785,000 worth of funding from the National Lottery in 2017 said: "The funding was absolutely crucial – without that support in the beginning, we could have never got the project off the ground.
"We had a volunteer model so the archive that we developed has had input from lots of different people around the country.
"One woman remembers her mother scrubbing the kitchen table as the doctor was coming to take her tonsils out and that was going to be the operating table. We really take the NHS for granted and so to be able to celebrate 70 years, as well as their incredible work in the pandemic, has been amazing.
"To be recognised by the National Lottery through this installation is amazing. So many people's stories throughout history have been told through the project and so this is for them."
The installations have been created by leading arts collective Greyworld and inspired by National Lottery funded projects.
Each installation has been made from more than 636 National Lottery balls, which represent the 636,000 and more organisations that benefit from the funding across the sports, art, heritage, and community sectors.
Included in the artwork are five unique objects that represent the following five beneficiaries from England that have been supported by National Lottery funding.
NHS at 70 is represented by a NHS lanyard.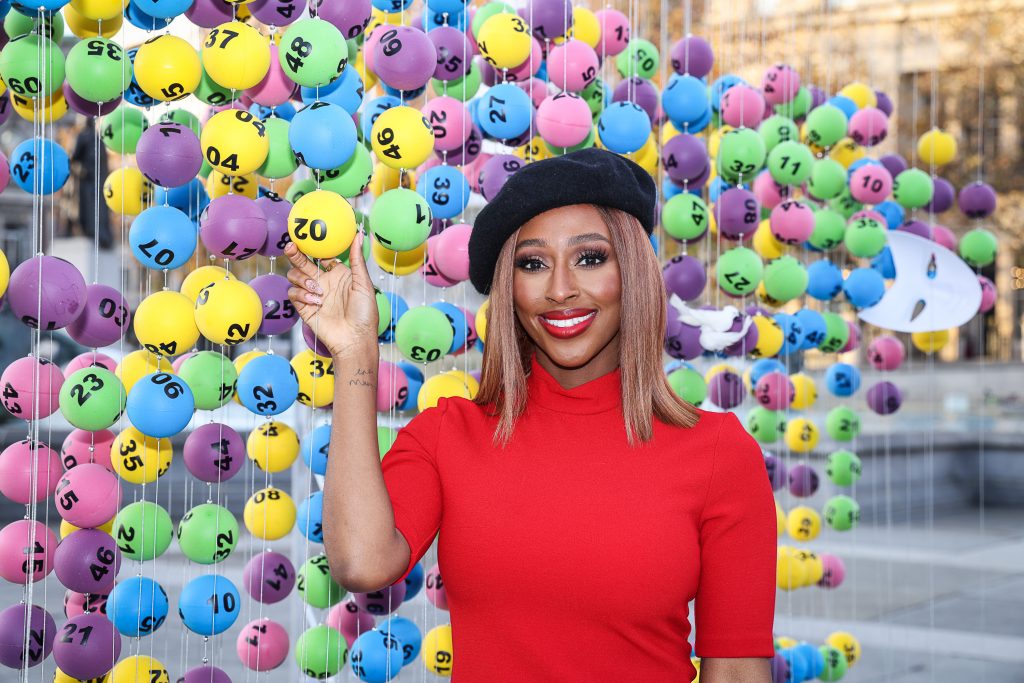 Other organisations featuring in the unique piece of art are the Frozen Light Theatre in Norwich which produces sensory theatre for adult and young adult audiences with profound and multiple learning disabilities, who are represented by a theatre mask; Sporting Memories, a nationwide programme, which uses remembrance and sports activities to support people with dementia, loneliness and depression, who are being represented by a ball; The Box on The Box in Plymouth was an initiative set up during the first lockdown last year to prevent isolation among the elderly through screening archive film footage directly into care homes, which is being represented by a film clapper board; and Every Victim Matters supports victims of hate crimes and racism in the South West, who have had their work encapsulated with a peace symbol.
Ros Kerslake, Chief Executive of The National Lottery Heritage Fund and Chair of the National Lottery Forum, said: "For 27 years National Lottery funding has been transforming communities, turning dreams into reality and making life better for millions of people.
"As we emerge from what has been a desperately challenging time, we want to inject hope and encourage communities to imagine what they could achieve with a helping hand from The National Lottery. With £30million raised for good causes each week, we have grants available from £3,000 to £5million.
"By coming together as communities, and as a nation, we can build, dream and create to change our future for the better and for generations to come."
The London installation will be available to view on 18th November, with other installations being revealed in Antrim Castle Gardens in Antrim, the Wales Millennium Centre in Cardiff, and the Royal Botanic Garden in Edinburgh.
To find out more about National Lottery funding go to https://www.lotterygoodcauses.org.uk/funding