A former undercover officer who previously busted drugs across Manchester has come out in support of legalising them – claiming it would save lives, prison space and taxpayers' money.
Neil Woods, from Manchester, spent 14 years working as part of the drug squad in the city and has now come full circle from enforcing prohibition to speaking out against the failings of the war on drugs. 
He is now a member of Law Enforcement Against Prohibition (LEAP) and believes that the current system is causing a whole range of problems.
Neil told MM: "Nobody should go to prison for taking drugs, which essentially is a lifestyle choice or a health issue.The prison service is actually in crisis, it can't cope with the numbers.
"Over half the people in prison are actually there for drug sentences. You could actually concentrate on actually dealing with people who need to be in prison.
"If you send a drug addict to prison they're ten times more likely to commit suicide. Are people caught with MDMA or cannabis really dangerous people, hurting anybody else?"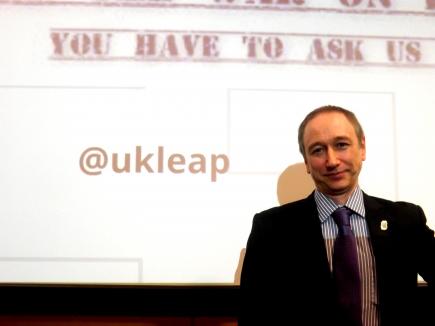 GOOD COP BAD COP: Neil Woods worked for 14 years as an undercover narcotics officer but now speaks out for legalisation
The current drugs market in the United Kingdom is worth £7billion a year, and the former undercover officer believes that power needs to be taken away from drug dealers.
"All the police do is create opportunities for drug dealers by arresting them," he said.
"Gangsters get more vicious in response to police tactics. Gangsters get more vicious to stop people turning into informants and speaking to the police.
"As time goes on, organised crime gets worse. This is a response to policing the Misuse of Drugs Act."
A startling recent statistic revealed that each household in the country spends £400 a year on the drug war alone in tax.
"If only a fraction of that money was spent on drug treatment for those people who are addicted, then I think society would be a lot happier place," he said.
"If as a society we actually cared for people with health problems rather than locking them up I think it would benefit everybody.
"When the Misuse of Drugs Act started, there were 1,000 heroin addicts in the country and now there's 300,000. That's what the war on drugs has done for you."
"Half of acquisitive crimes are committed by heroin addicts. Imagine the sudden drop in house burglaries if it was actually given medically rather than making people slaves to gangsters."
Annie-Marie Cockburn, a 15-year old girl from America, died last year due to an accidental MDMA overdose.
Neil said she could have been saved if drug regulation had been introduced.
"If you ended prohibition, she wouldn't have died," he said.
"She would have needed ID to buy it, there would have been some kind of quality control over it and there would have been education with it as well."
He explained he received support in response to a talk he conducted at Manchester Metropolitan University for the Students for Sensible Drug Policy (SSDP).
"I've had some very positive comments from it," he said.
"The SSDP are probably the most important international drugs reform group because they are the policy makers and the people who are going to have influence in the future.
"I was very proud and pleased to have been invited by them."
Main image courtesy of Publik15, inset courtesy of Neil Woods, with thanks.