I'll be home for Christmas, you can count on me… just don't count on your present being wrapped or any cranberry sauce if I'm flying from Manchester Airport.
In the run-up to what is predicted to be the busiest Christmas in recent years, Manchester Airport are giving festive advice to passengers about the content of their hand luggage – and a few winter fashion tips too.
The airport is the third largest in the UK, and is expecting to have up to 400,000 passengers travel through between Christmas Eve and New Year's Day – a 45,000 daily average.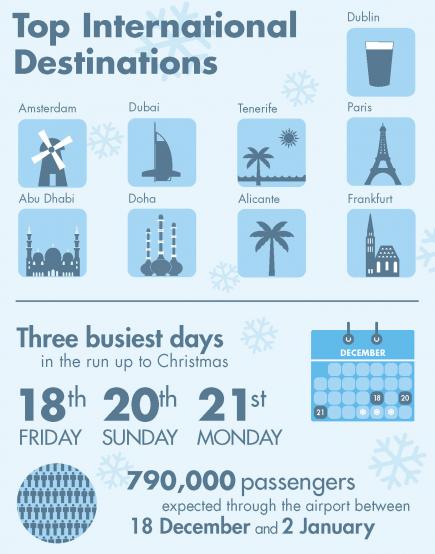 The huge volume of people in transit has a drastic effect on waiting times and staff workload during the screening processes.
The colder and harsher weather conditions make people where more coats, gloves and scarves, and the constant unzipping and unbuttoning can add up to two minutes per person to be screened.
This doesn't sound like a lot, but when applied to 45,000 people per day, that's an awful lot of minutes wasted for travellers.
Andrew Proudlove, Head of Security at Manchester Airport, said that winter weather fashion has a 'surprisingly big impact' on airport security.
"Our advice is to take off your coats, extra layers, big boots, scarves and hats when you are in the security queue itself," he said.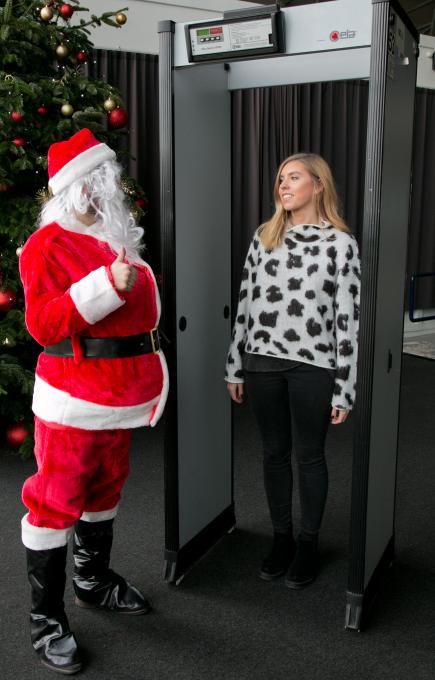 GET YOUR COAT OFF! Passengers are advised to take off winter coats, boots and scarves before reaching security
But it's not just clothing that causes delays and issues in the airport, as many popular items around Christmas are against flying regulations and have to be confiscated.
More general items like perfume, aftershave and champagne are often used as gifts and are prohibited under liquid rules, but more festive things like cranberry sauce, brandy butter and snow globes are also prohibited.
Paul Hadfield, a spokesman for the airport, claims security has had hundreds of previous confiscations of Christmas items and that wrapped gifts are also problematic.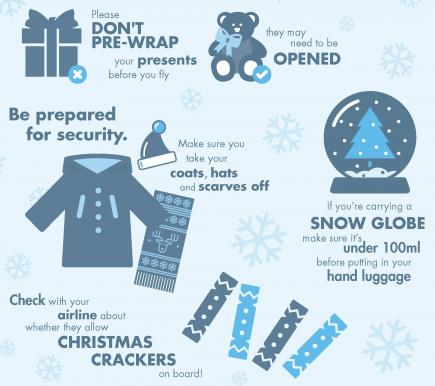 He told MM: "Gift-wrapped presents also cause issues because if a bag requires a full search, security officers have to unwrap the present to inspect what is concealed beneath the festive wrapping paper.
"Christmas crackers are also an area of confusion. For the vast majority of airlines, they are strictly prohibited from hand baggage."
While the festive cheer may be in full flow at this time of year, with many people eager to get on holiday or home to family, the airport are trying to ensure that everyone remains safe and secure without having to spoil anyone's Christmas.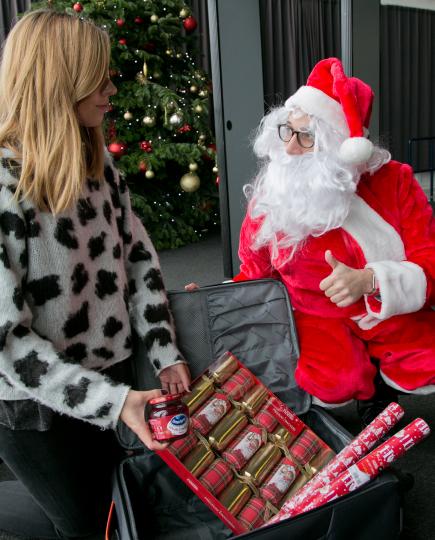 PROBLEMATIC PREZZIES: Manchester Airport need passengers to put wrapped presents in their suitcases not their hand luggage
Mr Proudlove said: "Safety and security is always our number one priority.
"We dislike queues just as much as anyone else – and we certainly don't want to ruin anyone's Christmas by confiscating prohibited gifts!"