Manchester City football club is donating 5,500 presents to children across East Manchester and the foster care network this Christmas.
After research suggests that one in three Manchester children will not receive a present this year, staff, players and coaches from the club have funded, wrapped and delivered Christmas cards and gifts to every primary school in East Manchester.
They are also giving gifts to children in the care of Manchester City Council.
Some were even hand delivered to the region's school kids by City's footballing stars such as Sergio Agüero.
Louise Thewlis, Deputy Head at Ravensbury Primary School, said: "We really appreciate the gifts from Manchester City and the surprise visit from Sergio!"
"Some of our children would not ordinarily receive a present at Christmas, but thanks to the Club they will now have a gift to unwrap on Christmas Day and a smile on their faces."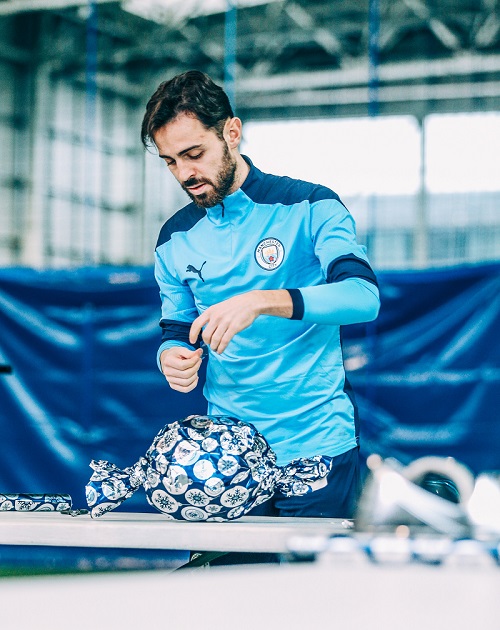 The initiative is part of the Club's City Christmas Magic Programme and their charity City in the Community, which aims to connect with those across the city who need it most.
The club's Chief Executive Ferran Soriano said: "For some, the festive period will be particularly challenging.
"Thanks to the combined efforts of our coaches, staff, our players and our charity, City in the Community, we have been able to make a difference over this festive period and share some City magic."
City in the Community has also donated 5000 three-course meals to local families and 45,000 essential items to 10 other local charities for distribution across Manchester.
The Club have had to adapt their annual Christmas visits to local hospitals by making video calls to young patients at the Royal Manchester Children's Hospital, The Christie, Francis House Children's Hospice and Wythenshawe Starlight Ward as well as giving 550 presents to the four hospitals.
Janette, a mum to 10 year-old RMCH patient Luke, said: "The video call came at just the right time and has cheered him up so much after finding out he will be in hospital over Christmas."
Over the last five year the club has made donations of over £80,000 Royal Manchester Children's Hospital to help them purchase new equipment.
Staff and players have also made over 1,000 calls to season ticket holders to tackle isolation throughout the pandemic as part of their community outreach programmes.