Children across Greater Manchester hoping to find a new family are facing a 20% longer wait to be adopted than three years ago, according to latest government figures.
The Department for Education's adoption records show the average number of days it takes councils to match a child to a family has risen from 210 days in 2011 to 254 days this year.
Trafford is the region's worst performing council with waits in the borough having gone up by 229 days to 399 – an increase of 134.7%.
Councillor Andrew Weston, Leader of Trafford's opposition Labour group, said: "For placement times in Trafford to have more than doubled in a couple of years is a huge concern and I will be asking questions about how the authority can put this right in the future."
But Trafford Council claim that they have 'a relatively low number of children coming through the adoption process compared to other authorities' and so these delays have 'an inflated impact' on their performance.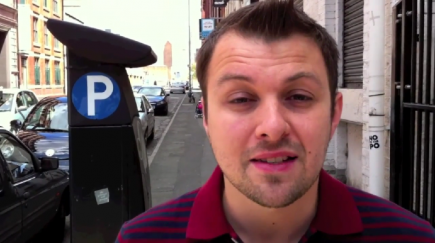 CARE IS NEEDED: Kevin Peel warns adoption should be about finding the right homes, not meeting targets (©CityCentreLabour, via YouTube, with thanks)
A spokeswoman added: "Unfortunately we are over the threshold timescales during 2012/13 due to the complex needs of some of the measured cohort of children adopted during that year.
"These children, due to their individual complexities experienced unavoidable delays in their adoption journeys."
Every council's adoption performance is calculated using a three year average of the number of days it takes them to match a child to an adoptive family once a court has ordered them to.
Bury is the region's second-worst performer as children's waits have increased by 34%, according to the figures.
Rochdale, Wigan, Stockport, Bolton and Salford councils have also seen their standards deteriorate.
The only areas in Greater Manchester where the wait children face before being matched with an adoptive family decreased were Oldham and Tameside – with a 19.3% and a 9.4% drop respectively.
Experts feel this general decline in performance throughout the region may be due to a lack of people wanting to adopt.
First4Adoption provides impartial information to prospective adoptive parents in order to help them make the life-changing decision.
Head of Service at the organisation, Gemma Gordon-Johnson, said: "There is still a shortage of adopters coming forward to offer homes for children who are older, in sibling groups, from ethnic minorities or those with additional needs.
"For adoption agencies, the biggest challenge will always be to find families for those children who so desperately need them. 
"In Greater Manchester and throughout the country, we need more people to come forward."
However, there is some good news. Despite average waiting time across the region increasing, local councils are still performing better than the rest of the country with a national average of 647 day's wait.
In addition, Manchester City Council, despite a slight rise in waiting time of 18% – equating to 140 days – is the most effective local council and the 28th best nationally.
Councillor Kevin Peel, a member of Manchester's adoption panel, said the Government was right to try to speed up the adoption process.
"But we must ensure that this approach doesn't risk creating a culture which encourages meeting targets, not finding children the best homes," he added.
For more information on adopting a child, contact First4Adoption – the national information service.
Image courtesy of WilsonX, with thanks.