Shadow cabinet ministers said pro-Leave Northern voters were "bigoted and racist", Labour Party Chairman Ian Lavery claimed in Wigan on Saturday.
Speaking at an event organised by campaign group Leave Fight Transform, he suggested the "majority" of Labour's leadership contenders were attempting to "re-write history" over their support for a second EU referendum.
"We had people coming to every [cabinet] meeting with piles of documentation, polling statics from different organisations, saying that everybody had changed their mind," he said to the 200-strong crowd.
"I was at [cabinet] meetings where individuals tell Jeremy Corbyn to his face: 'Jeremy, you've got to get out there, get out to the North and tell people they're wrong and they haven't a clue what they're talking about'.
"I've experienced it – I've heard shadow cabinet members say the only reason people in the North voted to leave is because they're bigoted and racist."
Striking a frustrated tone, he offered previously un-aired insights into what he called the "extremely toxic" atmosphere that develop within Labour's upper echelons prior to the general election.
While admitting his own culpability in its worst defeat since 1935, Mr Lavery suggested his warnings on the party's Brexit stance went unheeded, directly resulting in the party's seismic December losses.
"Myself and [Jon] Trickett…were the two loudest voices in the shadow cabinet, explaining this every single shadow cabinet meeting we had. And you know what? We were scoffed at. You know what? We were sneered at. We were totally and utterly ignored."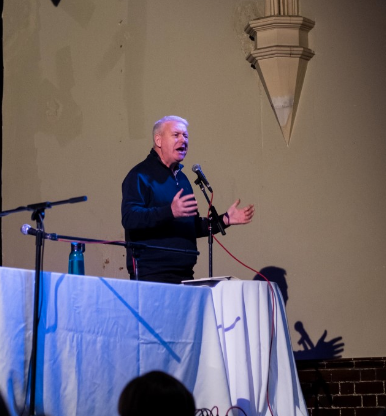 'EXTREMELY TOXIC': Labour Party chairman Ian Lavery bemoaned the party's worst election result since 1935
Mr Trickett, the shadow minister for the cabinet office, was at the event and alleged pro-Remain shadow cabinet ministers, who were "leading the agenda within the Labour party", held ulterior motives.
"Underneath all this was the question: could they somehow change the Labour party, change its direction and remove the left leadership?" he said.
"That was part of what was going on. I think it's important we say it as members of the shadow cabinet, and we said it time and time again inside the shadow cabinet."
STARMER UNDER FIRE
Others present, including the ex-MP for Crewe and Nantwich Laura Smith, who lost her seat in the 2019 general election after just two years in charge, picked out leadership favourite and pro-Remain shadow minister Keir Starmer for criticism.
"I'm going to be honest, I hold Keir Starmer responsible for an awful lot," she said to rapturous applause.  "The period of reflection in the Labour party hasn't gone deep enough."
"If people in the Labour party don't honestly understand some of the problems with the single market, then to be quite frank, I just don't understand why they're in the Labour party."
In a recent BBC interview, Mr Starmer took a conciliatory position, saying: "The idea that Brexit was the only issue in this election was wrong.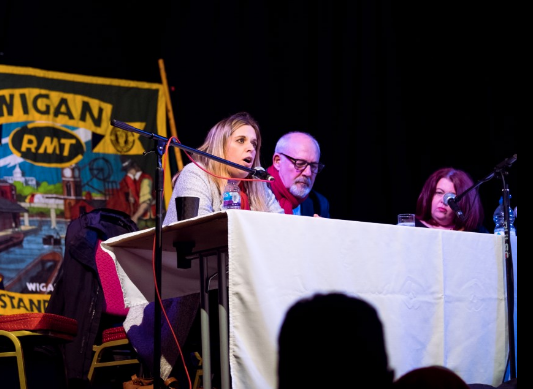 STRONG WORDS: Ex-MP for Crewe and Nantwich Laura Smith blamed Keir Starmer for Labour's poor showing at last year's election 
"If you look at what's happened in our heartlands, we've been losing votes there for a long time," he added.
Now calling for a "unified" party, he argued Labour had spent "far too much time fighting ourselves and not fighting the Tories."