Manchester student artists have proved that one man's rubbish is another man's treasure by crafting sculptures out of discarded car parts to raise money for charity.
The online auction sees the work of ten Manchester Metropolitan University students go under the hammer for six Manchester charities including The Christie and Francis House Children's Hospice.
The Scrapyard Sculpture Exhibition has been the combined effort of MMU, digital marketing agency Tecmark, and Mercedes traders Dronsfields, who offered to donate scrap car parts for MMU's artists to work with.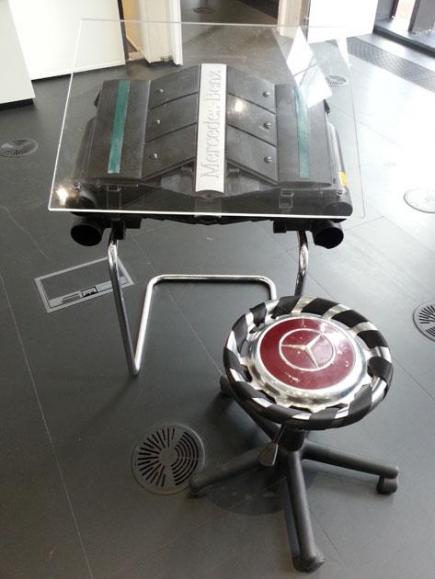 Programme leader at MMU's School of Art, Brigitte Jurack, said it was really interesting letting her students loose on a smorgasbord of real-world objects. 
 "I was delighted for them," she said.  "They've had the chance to use unusual materials, engage with them and work hands-on."
The students were given the opportunity to go to Dronsfields' scrapyard themselves and sift through unwanted Mercedes car parts, from which they selected components they wanted to use in their artwork.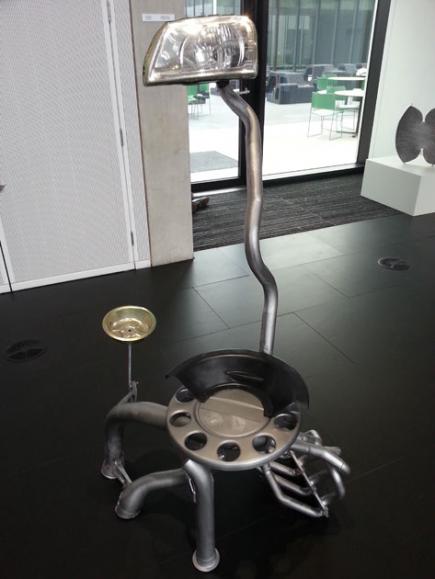 Brigitte said: "The most beneficial thing was that they were able to go in and choose what they wanted to work with and was fascinating to watch.
"It's like walking along a beach – why do you pick up that one pebble and no other, among millions?  It's about bringing the world in, then responding to it."
Business Development Manager for Tecmark, Richard Bannister, volunteered to accompany the students on their initial hunt – but may have wished he dressed more appropriately.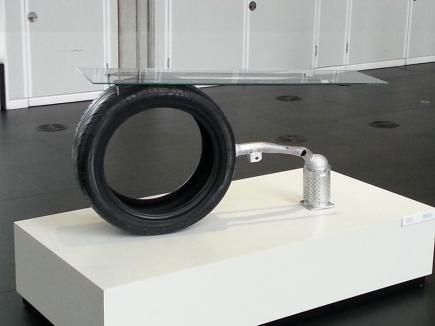 "I made the mistake of showing up to a muddy scrapyard in a smart jacket and shoes," he laughed.  "I had a meeting to get to right after.  I was trying to scrub the mud off my shoes with a tissue!"
Once the students had made their selections the fun could really begin – but not everybody dived straight in.
"You could see the students falling in love with objects and then not knowing what to do with them," said Brigitte.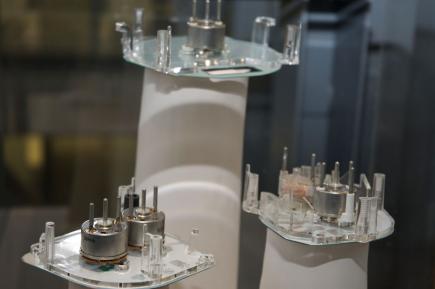 One of the exhibition artists Kieren March said that once the items he'd carefully selected were loaded off a truck and into his lap, he wasn't sure which direction to take them.
"In the time between our trip to the scrapyard and the delivery, half of us had forgotten what we'd picked out," Kieren admitted. 
"When we were there was so much stuff to choose from.  Now I was looking at what I'd picked and trying to remember what made it stand out to me so much."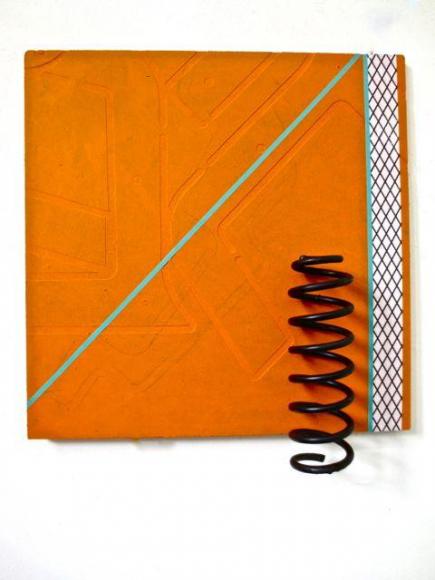 But Kieren had a method.
"If you stare at things for too long, sometimes it just won't work," he said.  "So you go away, you have a shower, you do some washing up, and you wait for inspiration to strike."
The artists and their sponsors held the Scrapyard Sculpture Exhibition earlier this month which kickstarted the online bidding – and within hours the auction had raised more than £200.
MMU, Tecmark and Dronsfields all had input in choosing the six charities for the auction to support.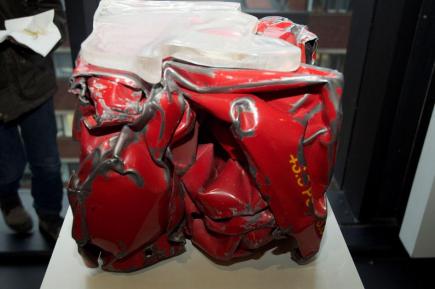 Joining Jack raises money for research into curing Duchenne Muscular Dystrophy, and Forever Manchester supports local people and groups trying to make a positive change in the Greater Manchester area.
"The sculptures are very interesting," said Andy Fowler, who represented Mancunian eco charity Groundwork, at the exhibition. 
"Not only is it great about the money they're raising, but this is also a good vehicle for spreading the word about Groundwork and what we do."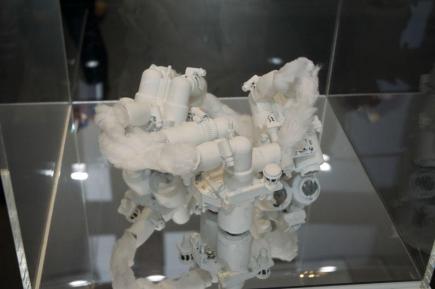 Kieren March's piece, titled Thirteen after his lucky number, and his birthday, is rather subjective. 
He said that when people look at it, everyone sees something different: lungs, a butterfly, a corset, even a sphere.
"I don't like people going in with artistic knowledge," Kieren admitted.  "I like fresh eyes.  I especially love making sculptures children will enjoy – at the moment I'm sculpting a spacehopper."
With several days still left to bid, the current total raised stands at £760.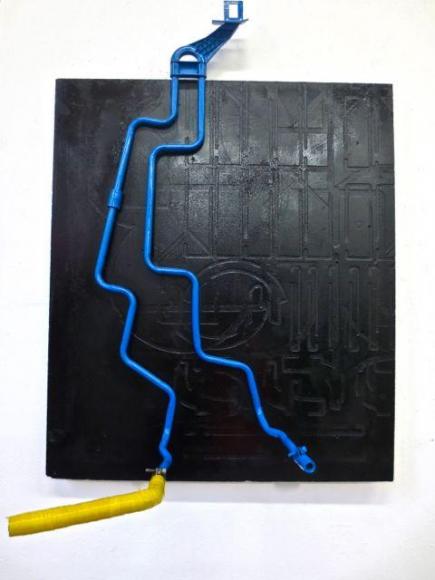 The Scrapyard Sculpture Exhibition also has another success story, 21-year-old Alex Baker.
Alex has three pieces featured in the exhibition, and has been receiving the auction's highest bids.
The project has proved to be a turning point in Alex's career, as he claims to have unexpectedly stumbled upon his calling.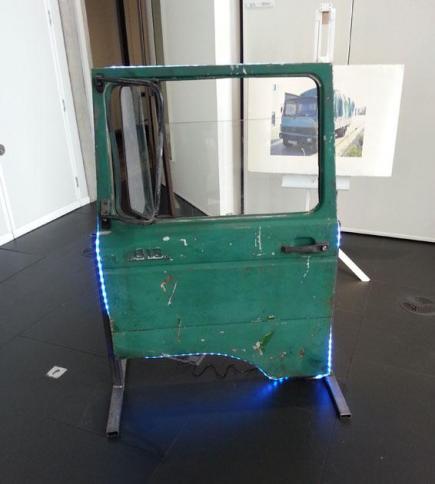 "I didn't know what I was going to do with all the stuff I'd chosen at first," Alex said. "Then one day I got up and built a table."
Alex has fallen in love with, as he describes it, 'making furniture out of things you don't make furniture out of' – and says he has already found suppliers.
To see the sculptures, and to bid on the items, click here.