Marcia Hutchinson MBE isn't your average local councillor. Elected as Ancoats & Beswick's councillor in early May, she's a born campaigner and has been fighting for justice and Black and African Heritage representation for years.
She quoted MP Afzal Khan when we talked on the phone: "If you're not around the table when the decisions are being made as to how to divvy up the money, you won't get any. Simple as that." 
She's now got herself a seat at the table, both to represent her ward and to push the council to improve their support for the city's most vulnerable inhabitants. She's passionate about her ward and has spent the last few months knocking on doors daily to listen to residents' concerns. 
"Green spaces were a really big deal," she said. "I identified areas that could be turned into parks and actually identified not one but five new parks. I managed to get Richard Leese, the leader of the council, to come down to the area and be recorded by me on video, agreeing in principle to these parks." 
A huge amount of work went into this, using Ms Hutchinson's background as a planning solicitor. "I did outlines of the parks, I got an artist to do an artist's impression. It took weeks of walking around, outlining areas, talking to lots of stakeholders, and then presenting the report." 
But becoming a councillor is not easy, especially from a minority background. That's why she founded the Pipeline Project in 2017, to get more Black and African Heritage councillors onto Manchester's 96-member council. When Ms Hutchinson moved to Manchester nine years ago, she discovered only one councillor was visibly Black, and two had African Heritage.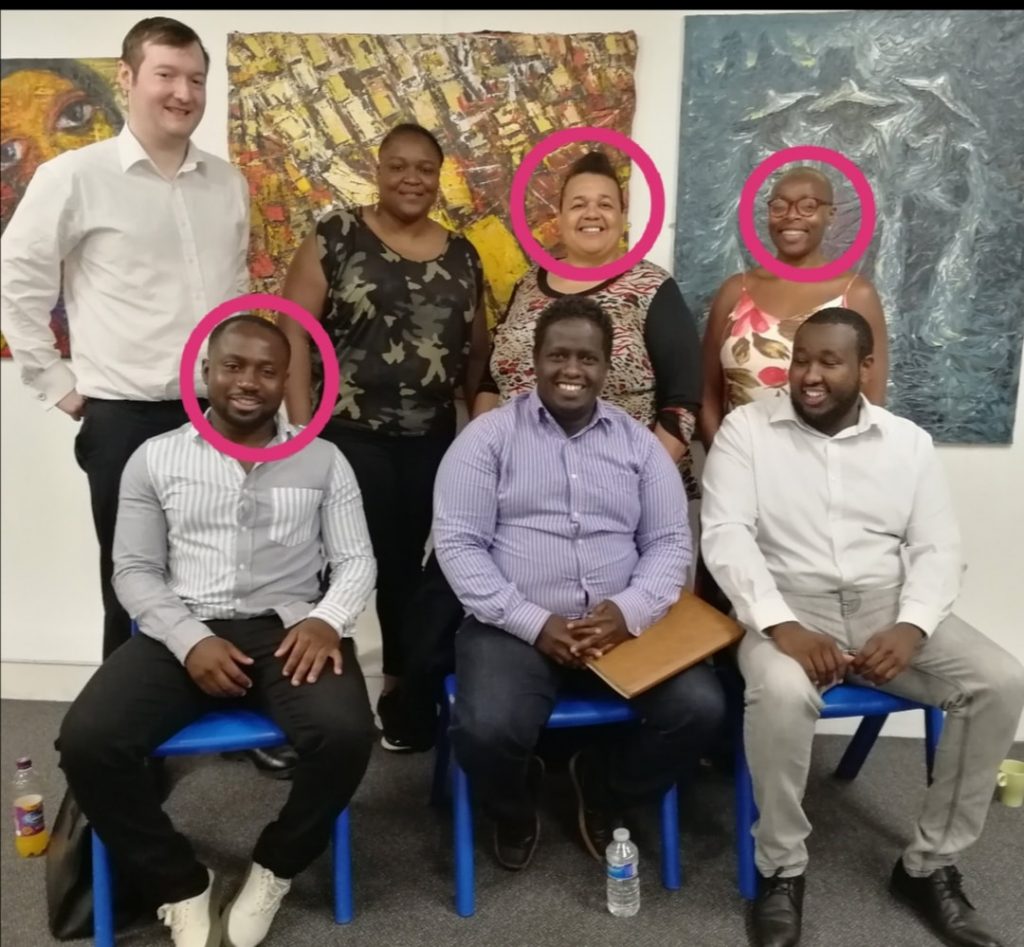 "I thought, well I don't know how to become a local councillor, but it seems like no-one else does either, so why don't we learn together," Ms Hutchinson said. In the end, six people joined the course, including Ms Hutchinson herself. Local councillors delivered sessions on speaking, campaigning, how councils work, and most popular of all, interview practice for the local councillor application. Three members are now councillors in Greater Manchester. 
Her drive to increase Black and African Heritage representation is exemplified by the treatment of the Windrush generation. Lucy Powell, Manchester Central's MP, is a vocal supporter of the Windrush generation. In February 2020, she told the House of Commons that she'd taken on over 70 cases in the past two years within her constituency; Manchester Central has some of the largest numbers of Windrush cases in the country. 
Ms Hutchinson is passionate about providing support for these people and their families. She told me about Sharon, who was living in Jamaica when her son in the UK died: "The Home Office had turned her down for a visa to come to her own son's funeral, on the grounds that she might abscond. Now this woman, Sharon, was both blind and a wheelchair user. It was just gratuitous." 
Ms Hutchinson, not yet a councillor, found the constituency's MP, who eventually reversed the Home Office's decision and granted her the visa. Sharon made it to the funeral, but due to stress and travelling alone without anyone to care for her, she died two days later. 
"She's not the first person who has died when it should never have happened," Ms Hutchinson said. "These people are just not getting any help. And because if you can't prove you've got a right to be here you can't get access to any public services, including education, employment, housing, health. You've got people who have lived here all their lives, worked all their lives and have suddenly been told by their employers, 'you can't prove your documentation? We'll have to fire you'.
"It's brutal," Ms Hutchinson said, shaking her head. "And the council are the ones who are enforcing this. Because there are no African-Caribbean councillors, and no-one with an interest, nothing's happened." 
Things are turning around, as Ms Hutchinson is calling for the council to create the role a Lead Councillor for Windrush.  This role would start a liaison between all the council's groups and committees to support those needing help.
"There are lots of people, like Doctors Without Borders, who are saying they're not checking immigration status but just going to treat people. Some councils are doing it as well, saying: 'we're not going to evict people, this person has lived here for 40 years, we don't care if it's against the law, the law's wrong.'"
It's only the start of a four-year councillorship, but with the energy and zeal Ms Hutchinson has shown in her campaign, and her work with the Pipeline Project, she's on course to improve local politics in Manchester for years to come. 
Main photo credit: Marcia Hutchinson for Ancoats & Beswick Facebook page