Politicians, rail unions and watchdogs have hit back at plans to increase ticket prices by 3.6% on average from next year – signalling a 25% rise during the current Parliament.
The Trade Unions Congress (TUC) have called for public ownership of railways across the country as prices continued to rise above inflation levels, which were announced as 2.6% for July this morning.
And Action for Rail campaign protests against the cost of train travel took place all over the country as commuters voiced their opposition.
North West TUC Regional Secretary Lynn Collins said: "It's grim news for commuters that they face yet another year of fare hikes above inflation, while their wages keep dragging behind inflation."
The price hikes will see fares hit an increased 24.9% in the five years since the Coalition Government came to power in 2010 and fares have risen faster than wages in every year of their leadership.
Commuters have seen wage rises of 10.7% – half the rate of their fares.
"The cost to passengers of the failed privatisation of our railways keeps growing year on year. We've ended up with slower trains and higher fares than countries who have kept their trains in public hands," said North West Secretary Collins.
"It's time to stop private companies profiteering from our railways and to make sure that passengers and taxpayers' money is reinvested to improve our services.
"The only way to do this is to bring our railways back under public ownership."
Analysis of season ticket prices for popular commuter routes across England show that some fares are set to increase by over £100 in 2015.
The price hike would see an annual Liverpool to Manchester season ticket go from £2,888 to almost £3,000, while it cost only £2,286 in 2010.
Similarly, an identical ticket from Leeds would also rise by £75, while travel from Preston will cost £69 more.
Tony Murphy, Unite National Officer, said: "Twenty-one years of privatised rail has failed Britain's travellers at every level. Soaring rail fares and overcrowding has been the price of privatisation for commuters.
"But while the public suffers, taxpayer subsidies have helped many private companies cream off very big profits. Until the railways are brought back into public ownership private companies will continue to milk the paying public for all it's worth."
Labour Shadow Secretary of State for Transport Mary Creagh has also slammed the rises and outlined her party's plans to get the rail network back on track.
"Our ticket prices are among the most expensive in Europe: commuter fares have risen an astonishing amount," she said.
"And people feel they are being ripped off because they can't work out which is the cheapest ticket for their journey."
The party vowed to cut fares and boost commuter involvement in how the railways are run in a series of sweeping reforms if they are voted in when the country goes to the polls in next May's General Election.
Rail watchdog Passenger Focus (PF) are also on-board in condemning the rises.
A PF survey showed that only 45% of rail passengers believe that the services they use provides value for money.
Passenger Focus director David Sidebottom said: "Many passengers will be concerned about today's news giving the latest inflation figures which determine regulated train fares from January next year.
"We know from our own research that value for money is a key priority for rail passengers. This level of fare increase puts more pressure on the railways to ensure passengers get an excellent service for the money they are paying.
"We hope the government will step in again as it did last year, to ensure that train fares in England do not rise above the rate of inflation announced today."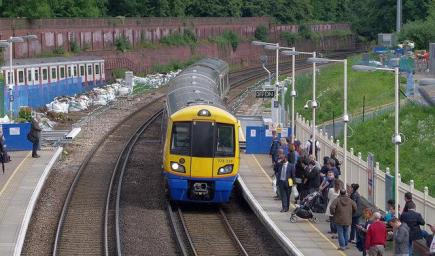 END OF THE LINE? The price increase could mean some tickets are £100 more expensive from next year (© Matt Buck)
But Michael Roberts of rail industry body the Rail Delivery Group believes that the price hike is key to achieving aims of a more reliable and efficient network.
The Director General told the Press Association: "Money from fares pays for more trains, better stations and faster services on what is already Europe's fastest-growing, safest and most-improved railway. Over the next five years, £38billion will be invested in improving the network.
"The Government decides the average change to regulated fares, including season tickets, each year.
"For a decade, successive governments have regulated commuter fares so as to increase the share of rail costs paid by passengers rather than taxpayers.
"Our commitment is to enable future government fares decisions which work best for passengers, by continuing to get more out of every pound we spend and encouraging more train travel to pay for services and improvements."
But the National Union of Rail, Maritime and Transport Workers (RMT) have also stepped in, accusing the operator Northern Rail of pocketing more cash in the wake of plans announced last week to abolish off-peak fares on some routes.
Mick Cash, RMT Acting General Secretary, said: "Not only are passengers being lined up for an inflation-busting increase in their fares but we now have the scandal of the government colluding with Northern Rail to abolish off-peak tickets solely in the name of increasing profits.
"You can bet your life that other train companies will seize on the move by Northern Rail to abolish off-peak fares, clobbering the travelling public with a double-whammy that will hit them hard in the pocket while the train companies are laughing all the way to the bank."
To further that claim, the RMT reported that train operating companies collectively received £1.3bn in direct subsidies through franchise receipts and a further £3.9bn in indirect subsidy through investment in Network Rail services in 2012/13.
In return, train operating companies paid back just £1.2billion in franchise payments to the Government, but they took £172million in profits and paid out £204million in dividends to shareholders.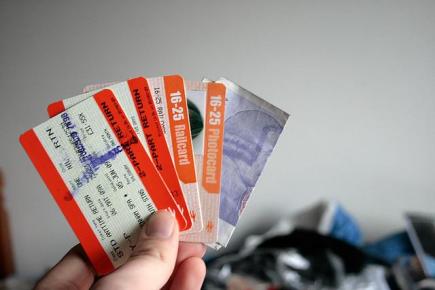 ONE WAY TICKET: Calls for the railways to be brought back into public ownership have gained moment (© Richard Heaven)
The RMT also claim that public ownership of railways has widespread support.
A YouGov Poll in November 2013 found that 66% of those surveyed were in favour of returning the railways to public ownership.
Campaign for Better Transport and train drivers' union ASLEF have also voiced their dismay at the 'failure of privatisation'.
Martin Abrams, Public Transport Campaigner for Campaign for Better Transport, said: "If the Government doesn't put an end to above-inflation fare increases quickly, ordinary commuters will be priced off the train and could be forced into agonising decisions such as moving house or quitting their jobs."
Mick Whelan, General Secretary of ASLEF, added: "Privatisation of the railways – a wheeze by John Major which even Margaret Thatcher, the arch advocate of privatisation, described as 'a privatisation too far' – has left us with a fragmented system which is all about making a private profit at public expense. "
Image courtesy of Ingy the Wingy, with thanks