Revellers were treated to a stunning display of light and fire as animation and art intertwined to kick off the Chinese New Year celebrations at Manchester's St. Ann's Square.
St Ann's Church was illuminated with colour, floating lanterns and inconic Chinese dragons – a range of works by artist Cai Guo-Qiang and illustrator Stanley Chow – to signal the start of the Year of the Ram.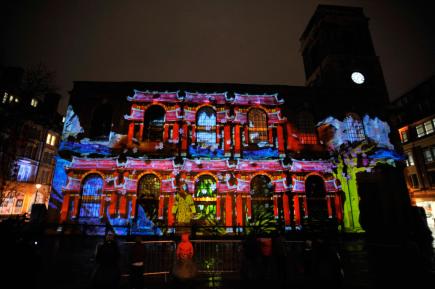 COLOUR AND LIGHT: The display of artistry and animation brought some of China's rich culture to St Ann's Square
Crowds were also treated to a glimpse of the Hong Kong Pulse 3D Light Show, a visual narrative of the history and culture of Hong Kong's Victoria Harbour – a former British colony.
Stanley, 41, was also commissioned to design the symbol seen all around the city of this new Lunar year – the ram.
The former New Yorker told MM that he wanted to create something outstanding when he was asked to design this year's symbol.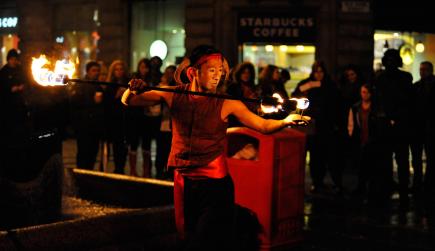 YEAR OF THE RAM: This year in the lunar cycle has special meaning for artist Stanley Chow
He said: "Especially after seen recent years designs which were basically stock photography I wanted to create something extraordinary and something I could be proud of when I saw it.
"I'm Chinese myself, so when I got offered this job, I was like 'YES'! As a Chinese Mancunian it is an honour for me to take part in this event.
"Now when I'm walking down a street in the city centre I see my designs and they make me skip a step when I'm walking."
The Year of the Ram is also frequently referred to as 'The Year of the Goat' or 'The Year of the Sheep' due to varying interpretations of the Chinese character Yang, which signifies any of the three animals.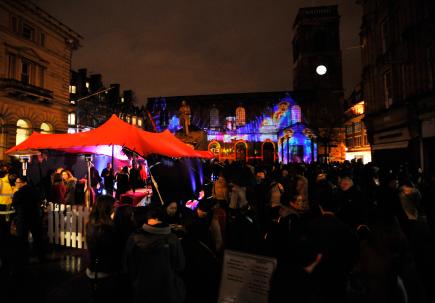 JUST THE BEGINNING: Chinese New Year festivites continue all weekend culminating with a fireworks display on Sunday night
But for Stanley the Year of the Ram holds a special place in his heart.
He said: "My mum was born in the Year of the Ram and me and my mum are really close so for that reason this year has a special meaning.
"Being asked to create the design for the year of my mum's birth was a great coincidence and honour, which made me extremely happy."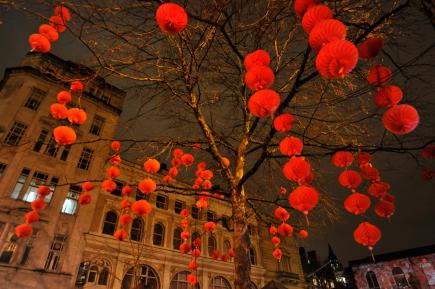 FLOATING LANTERNS: These red decorations adorned the city's trees in the lead up to the celebrations
The celebrations will continue over the weekend with the free show, premiered last night, running again tonight and tomorrow from 4pm-10pm.
Festivities will reach a crescendo with a spectacular firework finale on February 22 at 6pm.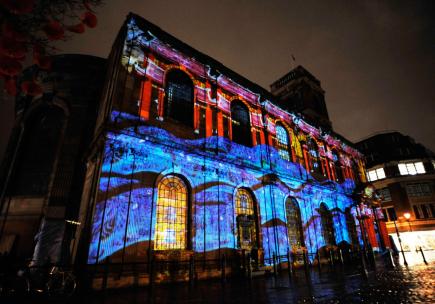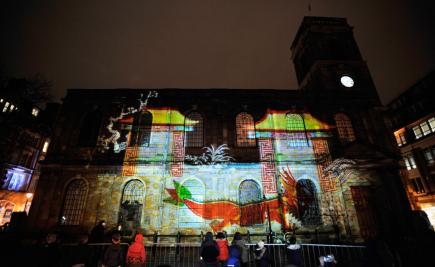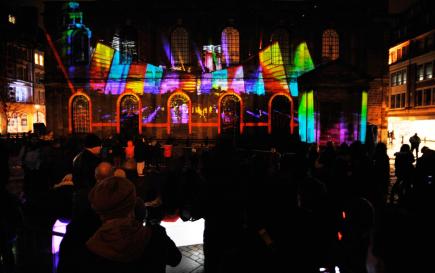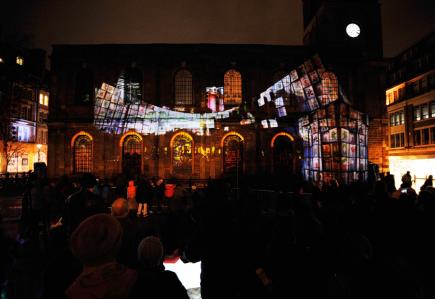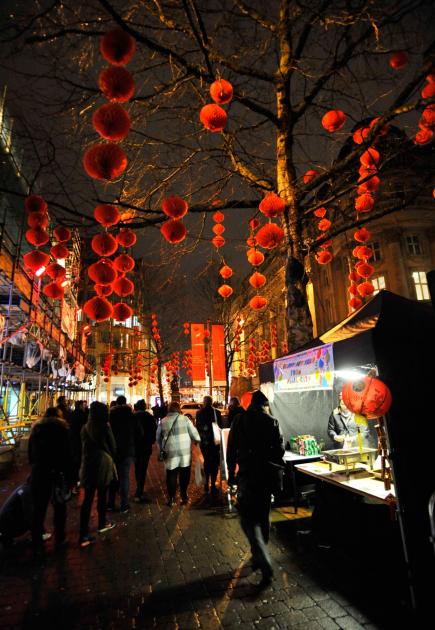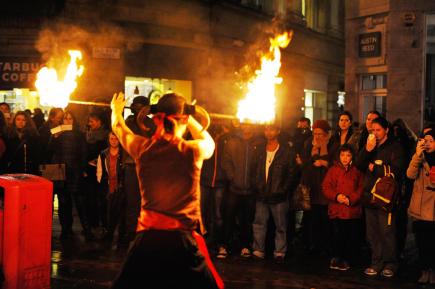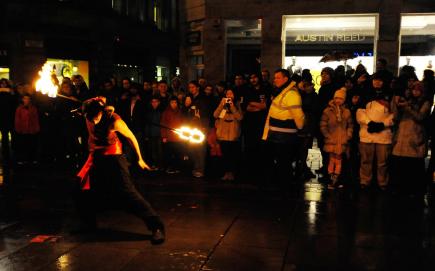 All photography by Koray Erol.