A Wigan paedophile who sexually assaulted a schoolgirl in broad daylight is still on the loose – police have now released an e-fit of the man involved in this 'distressing' incident.
The 11-year-old victim was walking to school on Sandway, near Beech Hill Lane, when she was grabbed from behind and sexually assaulted around 8.30 am on Monday 29 or Tuesday June 30 2015.
The girl managed to break free and run away from the pervert, who is described as white, 30 to 40-years-old, approximately 5ft 8ins tall and of skinny build with long, wavy dark hair and stubble.
He spoke with a Welsh accent and had missing and discoloured teeth.
Detective Inspector Martin Reddington of Wigan division said: "Specially trained officers have been providing support to the girl after what was a very distressing incident.
"The attack happened in clear daylight so there may well have been people who were walking to work or school and either saw what happened or saw the man.
"It is possible he may have been in the area for some time."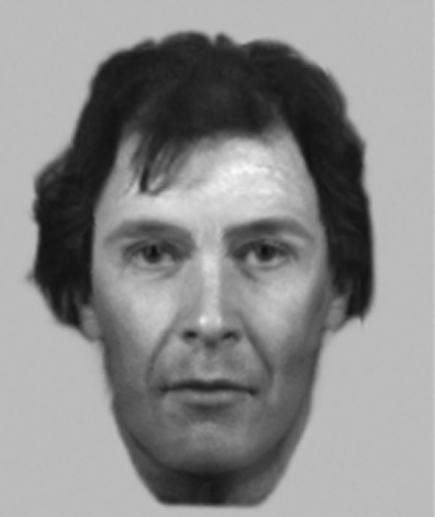 APPEAL: Police urge anyone who recognises this man to contact them immediately
Greater Manchester Police have now released an e-fit of the man, who at the time was wearing light blue baggy jeans and a light-coloured t-shirt, in the hopes somebody will recognise him and come forward.
Police also wish to speak to a middle-aged man seen walking his dog in the area at the time as he may have witnessed something key to cracking the case.
DI Reddington said: "We have released am e-fit of a man we want to speak to in connection with this incident and I urge you to contact police if you recognise him.
"We are keen to speak to a middle-aged man with white hair who was walking a dog on the field between Sandway and Harbury Close who may have seen the offender on the Monday or Tuesday morning, to help us with our enquiries.
"We are also investigating if this incident is linked to another incident that happened at around the same time on Woodhouse Lane in Wigan."
Anyone with information is asked to contact police on 0161 856 7124 or the independent charity Crimestoppers, anonymously, on 0800 555 111.
If you or someone you know has been raped or sexually assaulted, we encourage you not to suffer in silence and report it to the police or a support agency so you can get the help and support available.
You can call Greater Manchester Police on 101, or alternatively people can refer themselves to St Mary's Sexual Assault Referral Centre on 0161 276 6515.
St Mary's Sexual Assault Referral Centre in Manchester provides a comprehensive and coordinated forensic, counselling and medical aftercare service to anyone in Greater Manchester who has experienced rape or sexual assault.
Services are available on a 24-hour basis and people can access them either as a self-referral or via Greater Manchester Police.